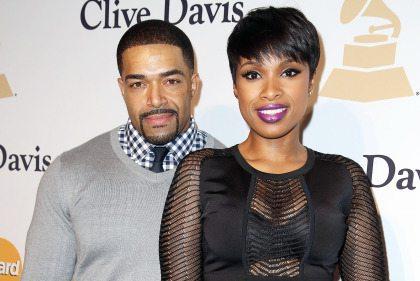 We told you on yesterday that Jennifer Hudson broke it off with fiance David Otunga after being together for 10 years.
According to a statement from Jennifer's reps the couple had been "ending their relationship for months."
On the same day the breakup was announced, it was also announced that J Hud had gotten an order of protection against the ex wrestler.
"Today, Jennifer requested and received a protective order against her ex-fiancé. Jennifer's actions are solely taken in the best interest of their son," her reps said.
Now we're hearing that J Hud got the order of protection because David had gotten physical with her, and she felt he was a threat to her and her son.
On Thursday night the cops had to remove Otunga from the family home.
Now about those J Hud and Mali Music cheating rumors, a source close to J Hud says they're just friends.