Know – the famous Reginald Jeeves – from  PG  Wodehouse !!...
There are famous cars and 'Lamborghini Gallardo' – a sports model, a best selling one at that - with 14,022 being built throughout its lifetime. The Lamborghini Gallardo made its debut at the Geneva Motor Show in 2003, with a V10 engine, all-wheel drive and relatively high production numbers for a Lamborghini, it easily became the the company's best-selling car. Ten years later, Gallardo production ended to make room for a new super sportscar.  The last Gallardo (no. 14022)  to roll off the assembly line was a LP 570-4 Spyder Performante in Rosso Mars (Mars Red).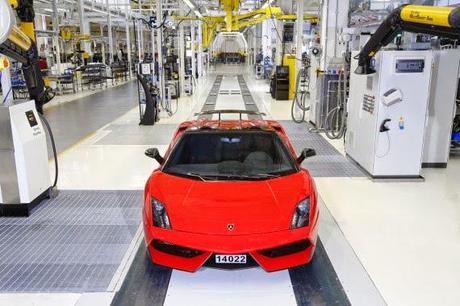 You see heroes (rich and famous) driving such costly cars – make a stylish turn, stop in front of a hotel / establishment – step out in style wearing costly designer wear – an assistant comes running, bends in respect, collects the keys -  confidently takes the vehicle away, to be parked in proper place and brought back as the guest steps back… !! – Valet Parking – services offered at many places… but simple persons like us – tremble – do not know how to gracefully accept this service – at times apprehend what will happen to the vehicle and its contents – what will happen if they do some minor damage to the vehicle – and if nothing else, they alter the seating position and more ….
Valet (Noun) :
1. a male servant who attends to the personal needs of his employer, as by taking care of clothing orthe like; manservant.
2. a man who is employed for cleaning and pressing, laundering, and similar services for patrons of ahotel, passengers on a ship, etc.
3. an attendant who parks cars for patrons at a hotel, restaurant, etc.
4. a stand or rack for holding coats, hats, etc.
Valet and varlet are terms for male servants who serve as personal attendants to their employer. In the Middle Ages and ancien Regime, valet de chambre was a role for junior courtiers and specialists such as artists in a royal court, but the plain term most often refers to a normal servant responsible for the clothes and personal belongings of an employer, and making minor arrangements. Valet parking is a parking service offered by some restaurants, stores, and other businesses. 
Here is something why valet and Lamborghini Gallardo are in news ….. – a Valet caused £200,000 of damage to guest's Lamborghini Gallardo after smashing it into a wall at five-star Indian hotel; the front end of sleek white supercar was severely crumpled in incident at hotel ~ a Police case has been filed against hotel, which refuses to accept responsibility, as well as the valet… !!!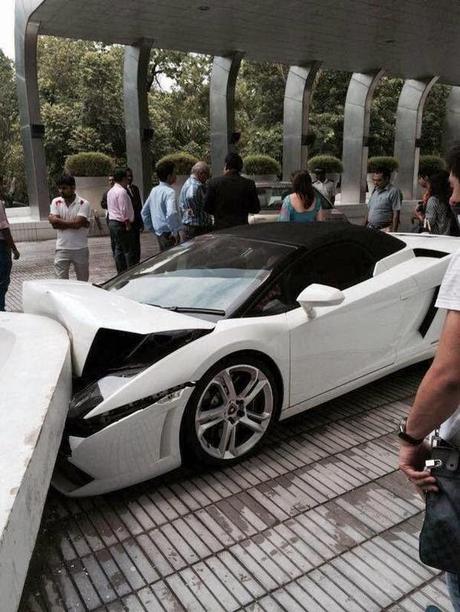 The incident reportedly occurred at Le Meridien hotel where the front end of the sleek white supercar was severely crumpled in the incident at, which was reportedly captured on CCTV. The incident has been reported in a no. of newspapers in

India

and globally too.

Reports further state that CCTV footage reportedly showed the valet bringing

the car from the parking area to the porch of the multi-storey hotel, which hosts several glitzy restaurants and a bar, and then briefly get out. After climbing back behind the wheel, he then lurched forward inexplicably, sending a colleague diving for cover before piling head-on into the wall, injuring himself in the process.

  

The vehicle was crumpled and the valet was taken to hospital for treatment to his injuries which reportedly were not severe. Reports further suggest that the owner did make a Police complaint against the hotel which refused to accept the responsibility for the act of the valet.
In a totally different incident, a man in Essex, UK, took a test drive and crashed a Ferrari F458, a 2014 demo model, is capable of 0-60mph in three seconds.  The vehicle 14-plate Ferrari F458  that can reach speeds of 202mph, was taken out  from a dealer based in Colchester, by a man wearing an expensive suit  and reportedly driven down the overtaking lane of the A12 near Essexwhen he lost control. The red supercar spun into a nearby Volkswagen Bora, before smashing into the central reservation, according to witnesses. Police were called to the scene, where they discovered the remains of the vehicle on the southbound carriageway between Dedhamand Langham. Incredibly, no-one was injured in the crash !!  
Jeeves, created in 1915 by P. G. Wodehouse, starred in a series of stories until Wodehouse's death in 1975; Reginald Jeeves, a fictional character,  is considered the "personification of the perfect valet".Both the name "Jeeves" and the character of Jeeves have come to be thought of as the quintessential name and nature of a valet or butler inspiring many similar characters. Ask.com (originally known as Ask Jeeves) is a question answering-focused web search engine founded in 1995 by Garrett Gruener and David Warthen in Berkeley, California.
With regards – S. Sampathkumar18thJuly 2014.