Wednesday, April 16, 2014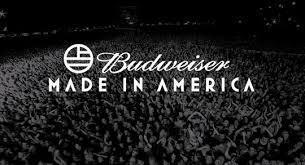 According to MTV, Jay Z is set to join Los Angeles Mayor Eric Garcetti and other officials at City Hall in downtown to announce that Made In America will take place in L.A. this summer. The press conference will happen today (Apr. 16) at 12: 30 PM ET with other announcements and details. The festivals previous home was Philadelphia.
"Not everyone is psyched for the announcement, though. Variety reported that City Councilman Jose Huizar introduced a motion last month asking the city to withhold permits for the festival until there were answers to his questions about how Made in America might disrupt downtown business due to street closures. He's also reportedly concerned about holding a for-profit, ticketed concert where alcohol will be served in a public venue."(MTV News)
The Labor Day Festival has hosted big names lik A$AP Rocky, Wiz Khalifa, Beyoncé, TDE, 2 Chainz, and more. Stay tuned for the official big announcement.




Google+

Julissa Bartholomew