ChristianNews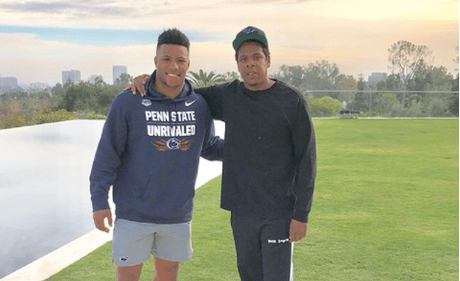 Jay-Z's Roc Nation is already making moves in the new year.
Roc Nation has signed Penn State running back, Saquon Barkley.
According to ESPN, Saquon Barkley is the TOP college running back available for this year's NFL draft.
"It was a really easy decision," Barkley said. "A lot of people came around my way, but they were focused on me and they did a great job at selling my family on setting me up for life, bringing value outside of football. I felt like it was harder for other agencies to pitch that family feel when they were working with 30 or 40 guys."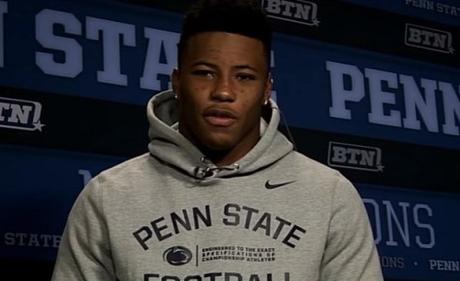 Barkley and his family were invited to Jay Z's L.A. home earlier this week, where Jay-Z had to have given the athlete the same financial wisdom he gave to fans on his single Legacy.
"I'm obviously a big fan of his," Barkley said. "He is a wise man, has a lot of knowledge and gives good advice."
Barkley will be represented by Roc Nation's Kim Miale, who also represents Dallas Cowboys wide receiver Dez Bryant.
"We think he's the best player in this draft, and we're thrilled he became part of our family," Miale said.