ChristianNews
We all know from his latest album'4:44′ that Jay-Z cheated on Beyonce, but now the iconic rapper is opening up about it (well a little bit)…something he never does.
Jay-Z  opened up to Dean Baquet from The New York Times about how scars from his past lead him to shut down on his wife, which lead to the infidelity.
'You have to survive. So you go into survival mode, and when you go into survival mode, what happens? You shut down all emotions. So, even with women, you gonna shut down emotionally, so you can't connect. … In my case, like, it's deep. And then all the things happen from there: infidelity,' he said.
Jay-Z doesn't name the woman he cheated on Bey with, but we all know her as "Becky with the good hair!"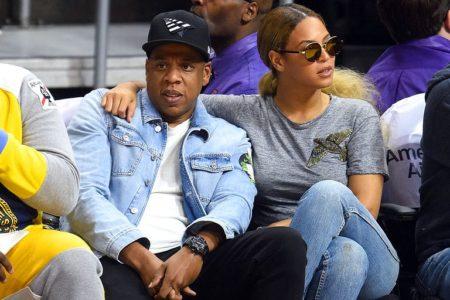 Jay-Z also reveals that Lemonade and 4:44 was supposed to be a joint album, but ended up becoming two separate albums.
We were using our art almost like a therapy session. And we started making music together. And then the music she was making at that time was further along. So, her album came out as opposed to the joint album that we were working on.'
He added: 'We still have a lot of that music. And this is what it became. There was never a point where it was like, "I'm making this album." I was right there the entire time.'
The music made them 'very, very uncomfortable.'
Jay told the NYT: 'But the best place in the hurricane is in the middle of it.
'The best place is right in the middle of the pain. And that's where we were sitting. And it was uncomfortable. And we had a lot of conversations.
'[I was] really proud of the music she made, and she was really proud of the art I released.
'And, you know, at the end of the day we really have a healthy respect for one another's craft. I think she's amazing.'