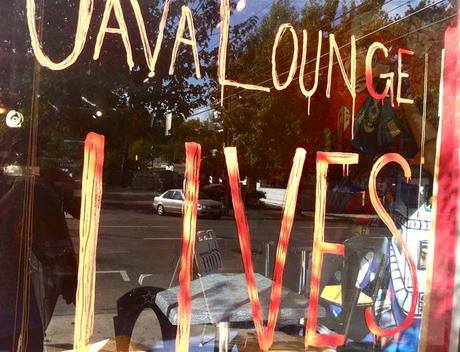 It's Baaaaack! Java Lounge reopens its doors after a 2 year hiatus.
Call it a comeback. 
Java Lounge has returned to life, after a shutting its doors a year or so ago. This latest incarnation of the Java Lounge comes in the form of second owner Jake Albus and his latest business partner, Toben Woodman.  Albus is feeling scrappy and hopeful. The hope largely stems from the buzz that swarmed around Java Lounge's re-opening late last month, and with it, the steady return of many old Java Lounge customers.  "This is great," states Albus, "I'm grateful to so many who remembered us. The fact that they come in after so long is really, really cool."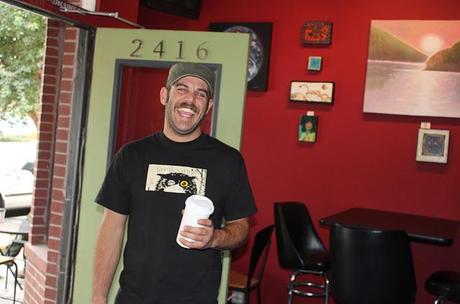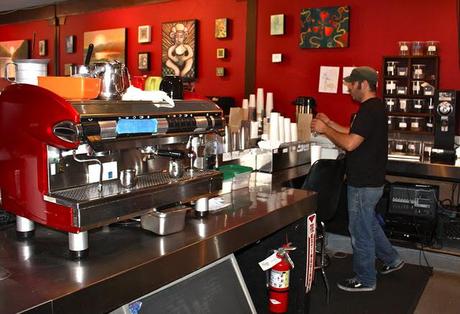 Java Lounge owner Jake Albus behind the counter serving up a strong cuppa.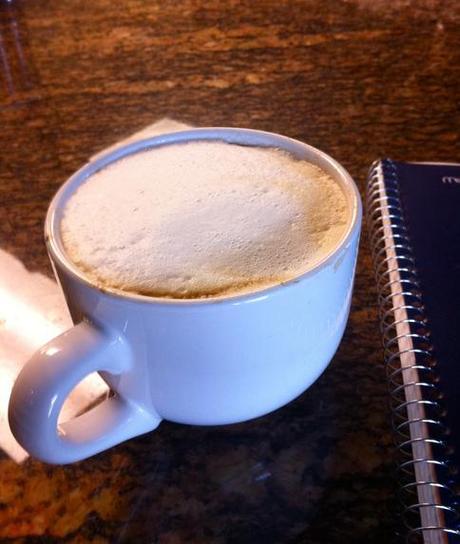 The Java Lounge makes great coffee for good people.
This off Broadway coffee shop was a Sactownie's cultural watering hole, serving customers a dose of street art + music, along with their lattes and mochas. In fact, Albus booked most of the bands, with emphasis on punk rock acts, for the all ages shows. "It served a need," he states,"There wasn't a lot of venues booking this music, so we did it," he says.  The shows were always packed.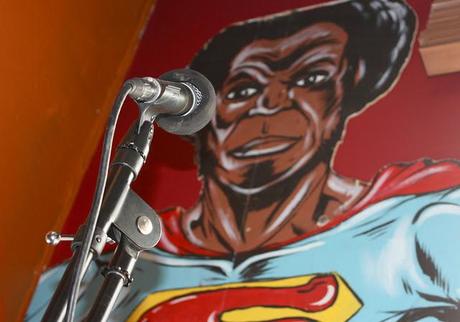 All age shows were and are important to Albus, who along with his 
then partner Nicole Kangas, wanted to make the Java Lounge family friendly, a place they could feel comfortable with their own two kids. "We want a family friendly place," says Albus, "We want a place where kids and parents can hang, we want everyone to come here and have fun."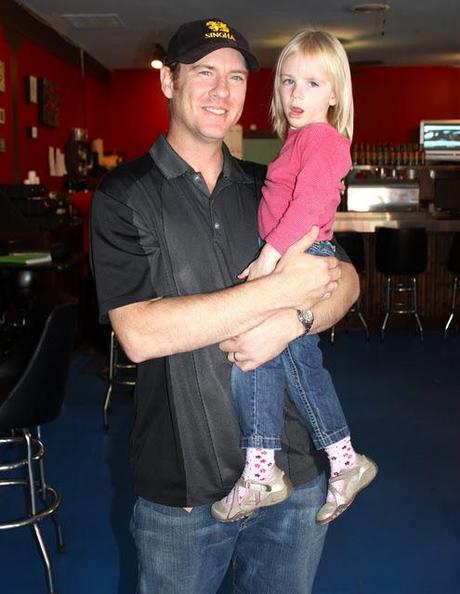 Co-owner Toben Woodman and Daughter: They both love this place.
The funky decor certainly speaks fun. A wildly orange couch holds court at the center of the cafe, surrounded by a slew of two + four top tables and chairs. The walls are painted, some bearing brightly painted graffiti style murals, salvaged from "the old days." The cafe certainly looks easy to hang in.   Jake's not-so-silent partner, Toben Woodman concurs. "My daughter loves this place. We want people to come here, and feel comfortable."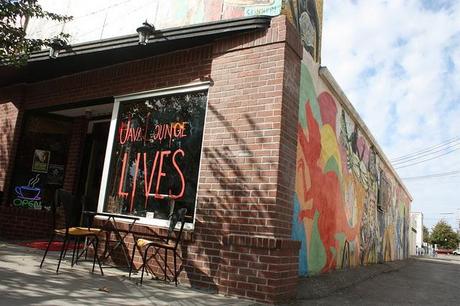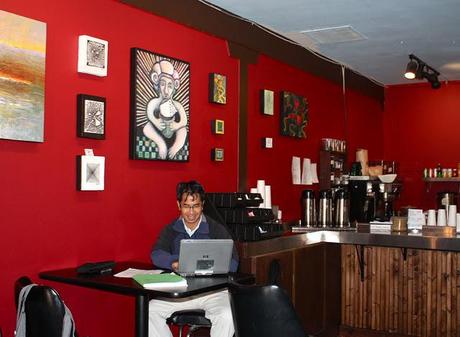 Java Lounge LIVES: Inside and Out, the Java Lounge is soaked with local color
Next up is a simple cafe menu, serving up simple breakfast fare, and lunch-time sandwiches. We're developing the menu now," says Woodman, "there will be more to come. For now we've got burritos, sandwiches, and killer coffee."
This weekend launches the food menu, along with an art opening on Art Second Saturday, featuring the work of Emily Allen. Also lined up: a series of all ages shows that are not to be missed.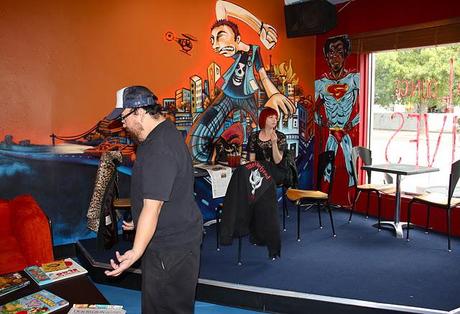 Upcoming Java Lounge Shows:
11/13/11 Sunday:
   Oneoone, Vises, Napalm Koopa, Astrozombies  8pm  $5
11/18/11 Friday:     
   L.A. Drugs, Los Headaches, The Pizzas (CD release), The Croissants  8pm  $5
11/19/11 Saturday:
    Resistant Culture, 30.06, Earslaughter, Human Obliteration  8pm $5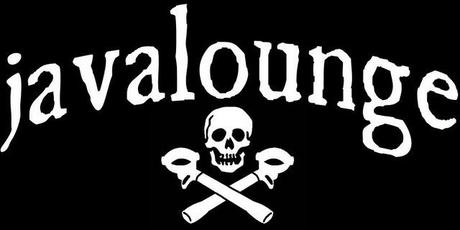 Java Lounge
2416 16th Street
Sacramento, CA
Hours:
Monday-Friday: 6 a.m. - 2 p.m.
Saturday: 8 a.m. - 10 p.m.
Sunday: 8 a.m. - 2 p.m.
Hit up their Facebook fan page for event + show listing HERE