My friend, Hiromi, whom I had met through a language app in 2018, and met in person when I visited Gunma in 2019, and who visited me in Cebu is 2020, sent me a box of Japanese snacks.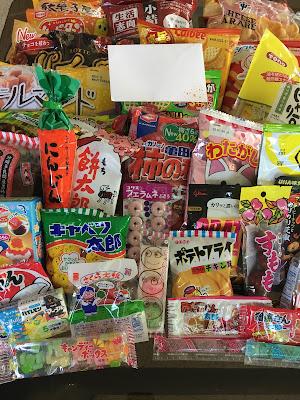 The parcel arrived in the Philippines three days after Hiromi dropped it off at their post office, but it took more than a month from arriving in my country to get to me! Hiromi was worried that some of it might have expired!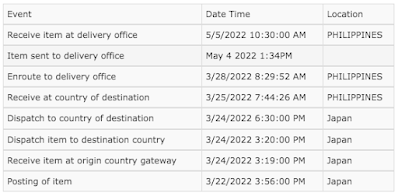 What I did not expect was for the parcel to be so big—she had sent about 40 kinds of snacks! So many! What should I eat first? Easy. By expiration date! There were three that were already past their expiration date (April), but we (my family and I) still ate them.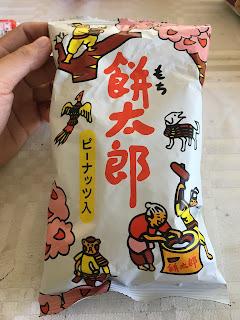 Mochi Taro 餅太郎
This one is somewhat like rice crackers with a light taste and has bits of peanuts.★★★★
Cut Yotchan (White) カットよっちゃん (しろ)
This is a squid snack flavored with vinegar. It was very sour!★★Apparently, it is a popular
dagashi
(small and cheap Japanese snacks ranging from 10 yen to 100 yen).Which reminds me—another friend, Yumiko, brought me to visit a
dagashiya
(shop selling
dagashi
) in Kawagoe in 2019.
Ama Ika Taro 甘いか太郎
This is sweet and salty squid in kimchi flavor.★★★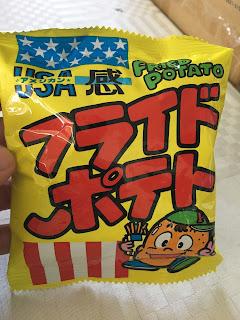 Fried Potato フライドポテト
Lightly salty French fries-shaped snack.★★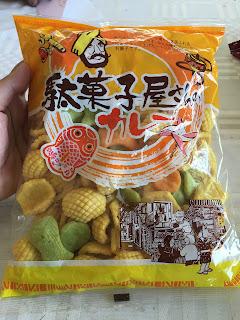 駄菓子屋さんのカレーThis is a curry flavored snack. I like Japanese curry! I could not stop eating this.★★★★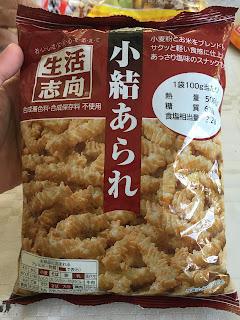 Komusubi Arare 小結あられ
Arare
are rice snacks/crackers that go well with drinks (or so the Japanese say).This snack is slightly salty.Hiromi says this one is a
hineri-age
or twisted fried snack.With or without drinks, it disappeared in our tummies in a flash.★★★★★