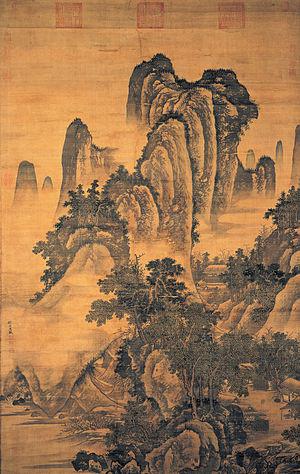 Image via Wikipedia
Learning Japanese is a very interesting topic. We know how challenging Japanese language is especially when it is learned by someone who really has little or no background regarding the language. Nonetheless, some learners are indeed interested to still acquire what this language is since you are currently reading this article. I assure you that your decision to learn Japanese language is indeed very essential both to you and to the language that you are learning to.
You and I both know that we want to make Japanese learning made easier as much as possible. This is why these simple but very helpful Japanese phrases enlisted below are provided for you. Let's take a look at these phrases and let's just learn these all one at a time.
English phrase
Japanese Term
Japanese Translation
(in Japanese characters)
Hello
Kon Ni chi Wa
こんにちは
Nice to meet you
Ha ji Me Ma Shi Te
お会いできてうれしい
Good Evening
Kon Ban Wa
こんばんは
long time no see
hisa shi bu ri
長い時間は、を参照してください
Good bye
Sa yo na ra
さようなら
Excuse me
su mi ma se n
すみません
Thank you
a ri ga to u
ありがとうございます
Yes
hai
はい
No
i i e
いいえ
I am tired
tuka re ta
私は疲れている
Are you right?
dai jyou bu
あなたは大丈夫ですか?
It is difficult.
mu zu ka shi i de su
ことは困難である。
Aren't these terms amazing? It actually has a great impression on me because I actually have passion for anime cartoons and series. It's just so amazing that as I learned these terms, I also know how it is pronounced because of my hobby in Japanese anime. If you're passionate with Japanese language, you could start it by watching anime. I assure you, it really helps.
Nevertheless, to make your learning more accurate and systematic, it is better to learn it on language schools. You could even learn Japanese in Tokyo if you want a more personal and rigid approach. So long as you are eager to learn this wonderful language, with the help of these simply helpful Japanese phrases, you will definitely learn it successfully!