Have I not told you that I am fond of watching Korean dramas? Yes, I enjoy it and have seen many K-dramas. However, after a while, I feel a need to watch something else. So I watch Hindi or English movies. But when there is nothing much of my interest, I turn my radar to other Asian countries and have started exploring Korean counterparts- Taiwanese & Japanese dramas.
Yes! Am truly Asian and I enjoy watching Asian (to be specific-South east) dramas the most. I have to read subtitles while watching it, but it doesn't bother me much as I love their content.
I always had an attraction towards beady-eyed people and maybe this must be the main reason for liking these dramas. However, I am also interested in knowing the different cultures, languages, lifestyles, beauty, and foods. Also, these countries are so beautiful & charming, therefore, through the dramas, I get to see them.
In a nutshell, there are a lot of things to see and learn through their shows. I am grateful to Netflix, due to which I could experience this wonderful dramaland.
Now, if you too enjoy watching Japanese, Taiwanese dramas or you are a K-drama lover and would like to try watching different region contents, then the below list will help you out.
This post is about Japanese dramas, also known as J-dramas, Japanese doramas.
The best thing I like about Japanese doramas is that they have small episodes (8-10) compared to K-dramas (Korean) and T-dramas (Taiwanese), so it becomes an ideal option when you want something to watch in a shorter period. I finish the dramas in 2-3 days.
Let me tell you there is not much option to choose as very few J- dramas are available on Netflix. Still, these shows are enough to uplift your mood. So go for it.
Here are my favourites J-dramas:
1) Our Sister's Soulmate
This 2020 J-drama is about a girl, Momoko Adachi, who lost her parents when she was in high school and has 3 male younger siblings to look after.
She decides to give up her education to support her younger brothers. She now works in a mall and meets a boy at work. She is charmed by his persona, but he has a dark past.
Episodes: 9
View this post on Instagram

A post shared by 【公式】姉ちゃんの恋人 毎週火曜よる9時 (@anekoi.tue21)
This is a light-hearted drama which you can watch with your family & friends. The story is beautiful and so do the characters. Sibling love, friendship, co-worker bonding is filled with saccharine moments. There is no antagonist in this drama, making it simple and pleasant.
It also reflects the pandemic effect and its consequences on tourism, jobs, and life which I liked because this was the first drama I watched that mentioned about 2020 crisis.
---
2) Followers
This 2020 Netflix Japanese drama is about the lives of affluent women living in Tokyo who are influenced by the power of social media.
Struggling actress Natsume Hyakuta juggles odd jobs and auditions, until a popular photographer, Rimi Nara takes her candid photo and post it on Instagram which changes her life for good and her Instagram followers keep increasing day by day.
Episodes: 9: Dubbed in English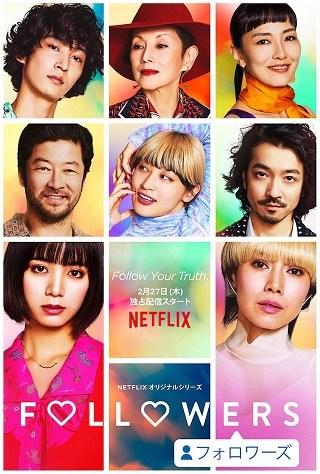 It is an urban drama around glamour and limelight, so you may find few explicit scenes. It is a female-oriented show and thought-provoking script.
---
3) Stay Tuned
This is a 2019 Japanese drama about an eccentric, rookie girl who gets a job as a TV reporter and tries her best to fulfill her duties but keeps making mistakes that cause distress to others. However, her mistake leads to positive outcome.
Episodes: 5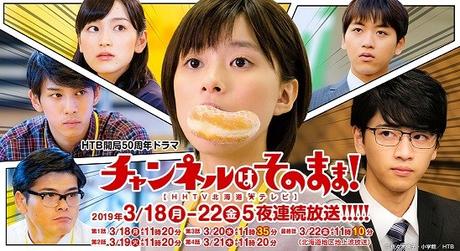 It is a very short drama so you can easily complete it in a day or two. This show is funny and enjoyable, and we get to know how news channels work.
---
4) Perfect World
If you search for 'Perfect World' it will show two options: one is a 2018 movie and the other is a 2019 drama, both in Japanese.
This is a 2019 J-drama about the life of a differently-abled person Ayukawa Itsuki, who met with an accident during his college time and is now wheel-chair bound. Many years later, he meets her classmate Kawana Tsugami, who had a crush on him. She is shocked to see him in this condition, but it doesn't affect her love for him and she decides to share her feeling and he reciprocates. 
They both know they can't be a normal couple, but are willing to make this relationship work fruitfully.
Episodes: 10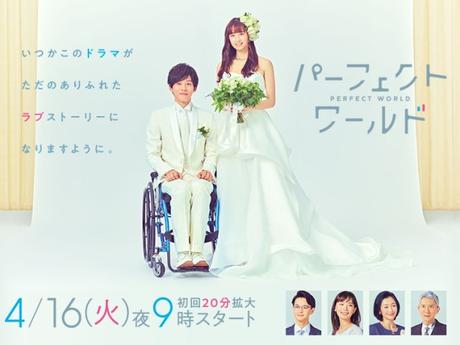 This drama is not a tearjerker and neither needs sympathy. It is about the power of love, courage, determination to live and accept life's difficulties & obstacles.
I liked this drama, but it is slow-paced, so I started skimming through scenes. In one scene, it also highlighted Japan's earthquake in the countryside and how people over there tackle this.
---
So these were my favorite dramas from the land of Japan. Let me know if you have seen any of them. Also, please drop your J-drama recommendations, would love to know. . I will keep adding new to this list if I liked any.
---
---
Looking for Asian Dramas? Then check this out:
Best Korean Dramas of 2020 on Netflix
Looking for a thriller series? Watch "Mafia" on ZEE5 which will keep you hooked on your screen
PIN THIS POST!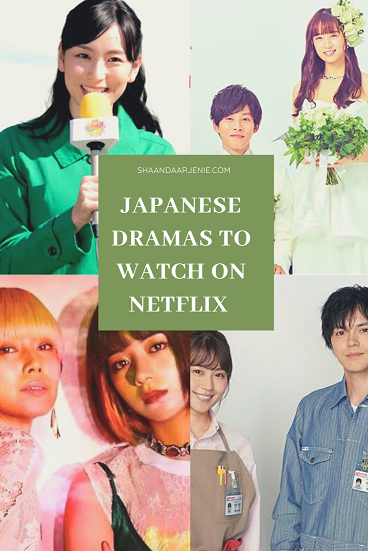 ---
*PC: Asianwiki