Hi Huneybees,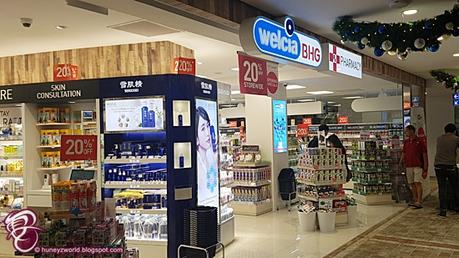 Fellow Northerners are now rejoicing with the expansion of NorthPoint City, it's a whole new additional shopping block with tons more to shop and dine. There are still stores waiting to open and undergoing renovations, but today whilst shopping about, I spotted a new drugstore at B1 of the South Wing called Welcia BHG.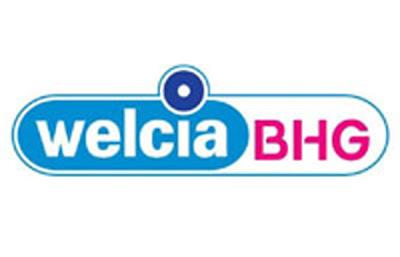 Welcia BHG first opened in Nov 2017 at 

Level 1 in BHG, Bugis Junction and now their 2nd branch is at NorthPoint City! It may look like your typical drugstore, but what lies within are the exclusive Japanese beauty and skincare products that I used to ask friends bring back from Japan or Airfrov for.
You can find brands like Suisai by Kanebo, Nature and Co. or Lululun, beside the more usual brands like Dollywink and Kate Tokyo. Though not as huge as Don Don Donki, but I find the range of products they carry have more variety and even the prices are very competitive!
I spent almost 2 hours in this little store, just coz every little corner, you can find products that will make you wana pick up or even go "Awww, so cute!" 
and putting them into your shopping basket
. For opening special there was a special 20% discount going on, how can I give it a miss right
?! 
Well, if you are a beauty junkie like me, here's a little quick tour for you to entice you down to the store...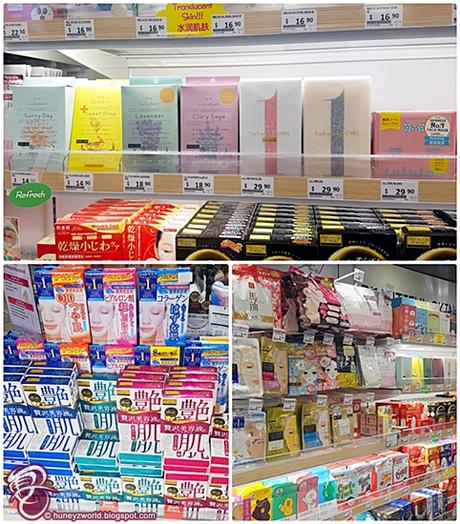 1. Facial Masks Galore

It's hard not to miss the facial masks placed on the shelves, it's endless, with sheet masks in packs and in boxes with different ingredients to suit your different skin needs. All not the usual brands you see in stores!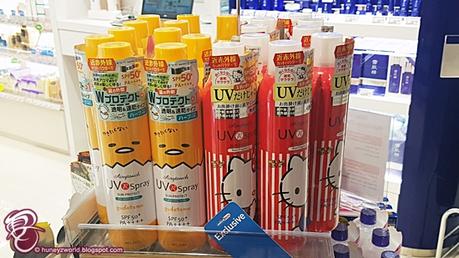 2. Gudetama Sunscreen
Exclusive to the store, the Gudetama sunscreens are the ones that drew me into the store. There's also a Hello Kitty version and what's best is that they are definitely strong protectors against the sun with SPF50+ PA ++++!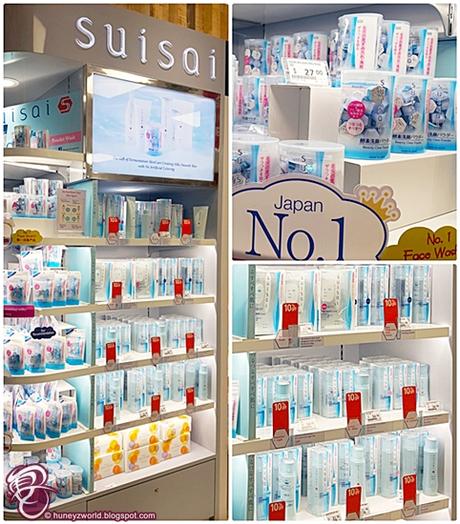 3.  Suisai Beauty Clear Powder
A very popular product in Japan, which I love using, not just for its convenience, but also how the skin feels after cleansing with it. This enzyme powder cleanser is packaged into one-time use containers, all you need is to use it with some water and it will help cleanse and exfoliate your face. It's so easy to bring them along for traveling and in Welcia, you can find a range of Suisai skincare products alongside the Beauty Clear Powders.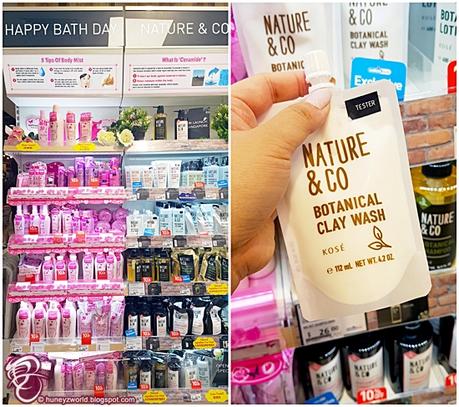 4. Happy Bath Day & Natural And Co.
Natural & Co., 
a brand under the Kose family, which
 famous for its botanical range of organic skincare is also now available. The products includes ingredients like baobab oil, coconut oil
and
fruit extracts. At the side is also another brand under Kose, Happy Bath Day. With the pink packaging, ladies were attracted to that section alot. Their products are all rose scented, you can definitely feel like a princess using them.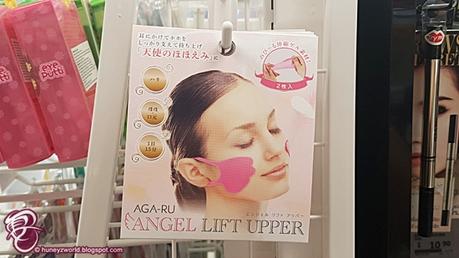 5. Aga-Ru Angel Lift Upper
Craving for a V-shaped face? Looking to lift those cheeky fats? There's this interesting contraption that caught my attention. It's said to be a gel-like material that sticks to your face and then by pulling to the side to the ears 15 minutes a day, will help lift those cheeks.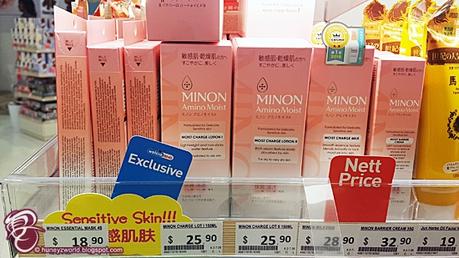 6. MINON Amino Moist
Hailed as the No.1 product on @cosme, the MINON Amino Moist products are highly raved by beauty gurus and it's highly loved by those with sensitive skin. I myself swear by the Moist Charge Lotion, it keeps my skin feeling smooth and hydrated through the night.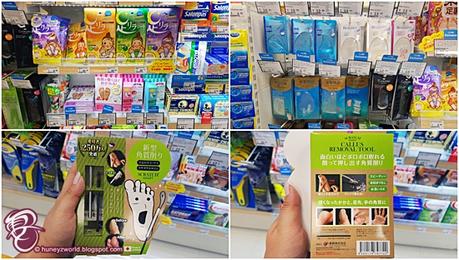 7. Foot Care
Not only are there products for the skin, even those for foot care is extensive. They even have the once taking over the web's Callus Removal Tool too! This section is not to be missed for those ladies who are always in heels.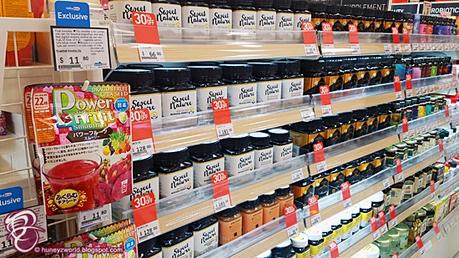 8. Body Wellness
There is a whole aisle dedicated to supplements, protein and diet cleanse powders which will give you beauty from within. There are also powders with superfoods and I couldn't help myself from picking up a matcha cleanse kit.
So, above are some of the items I find more interesting. Of course, there's more for you to explore and find through this treasure hunt.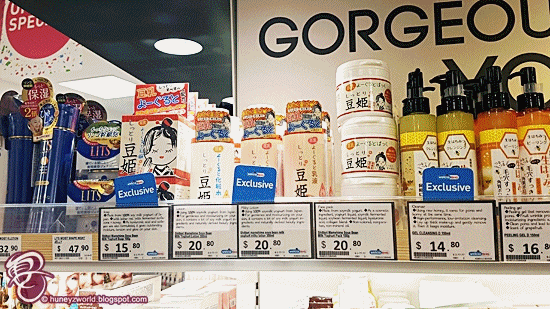 Do share your comments if you've tried any before...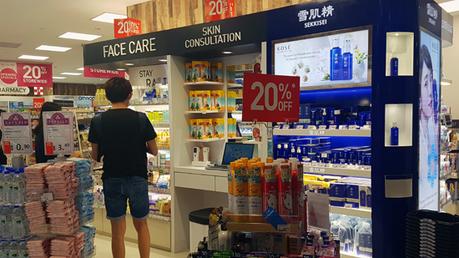 You can also get your skin analyzed at Welcia, the beauty advisors will help analyze your skin's condition before recommending suitable skincare and makeup products to you. This extra service comes at no extra cost, and you'll finally be able to give your skin the proper care that it needs.
The Yishun branch of Welcia BHG is located in the new wing (South Wing) B1-149, open daily from 10.30am - 10.30pm.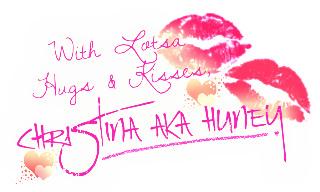 Don't forget to stay tuned to my blog / like my blog's Facebook page / follow me @huney_84 on Twitter & Instagram  for the latest updates!
http://www.huneyzworld.blogspot.com