Japan vendors unveil new tablets to compete with Apple and Google
On January 21st, three major Japanese electronics manufacturers have launched a new tablet computers filled with interesting characteristics such as slimness, toughness and TV ready connection in their bid to compete with foreign participation is the blistering tablet market which is now dominating Japan's domestic market.
Sony Mobile Communications Inc., Panasonic Corp. and NEC Corp. introduced their latest tablet models with the purpose of encountering stiff posed by foreign tablets such as the Apple iPad and Google Nexus 7. Apple and Google's tablet accounted for about 90 percent of the tablet market in Japan.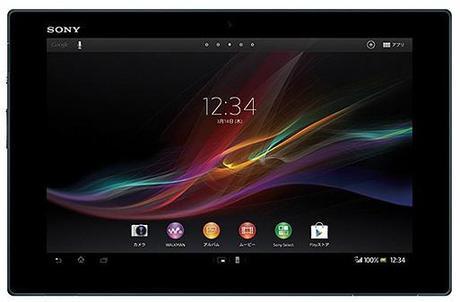 Sony Mobile plans to attract customers in highly volatile tablet market by introducing its latest Xperia Z 10.1-inch tablet.  At only 6.9 millimeters thick and weight at a mere 495 grams, Sony claimed it to be the thinnest in the world, 25 percent thinner and lighter than the iPad. Sony Tablet is compatible with LTE connectivity, which is today's standard for high-speed communication. The device will be released by NTT DoCoMo Inc. as early as March.
Panasonic has also launched its own tablet dubbed as the Touchpad JT-B1 – a robust device with the ability to be used in rugged, unforgiving environment. Panasonic affirmed that its 7-inch Touchpad can tolerate a drop from a height of 150 centimeters, able to withstand temperatures from -10 to 50 degrees, can be operated in dusty environment and also survive even if submerged in water over a strong current.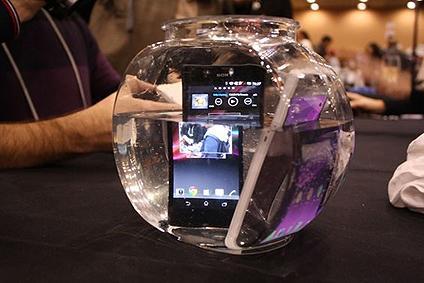 Panasonic claimed that the vibration-proof Touchpad JT-B1 is tough enough to meet U.S. military standards. It is expected to be sold  for 90,000 yen ($1,004 or RM3053), and initially be targeted at corporate customers.
In the case of NEC, the firm announced the launch of its 10-inch Life Touch TLX7W 1A tablet which is equipped with a TV tuner for terrestrial and satellite broadcasts. With the device, a user is able to watch their favorite programmes simply by connecting the tuner through an antenna terminal. A hard disk is also available for separate purchase and if equipped with it, a user can transfer prerecorded programmes to the tablet and watch them anytime convenient.
According to Panasonic, the Life Touch tablet will be released in January 31 and will be available for 65,000 yen (US$730 /RM2222).
What Gunsirit thinks:
The specs are fine and may even surpass that of the iPad or Google Nexus 7, but the price is just way up high. How do you think these Japanese companies (except Sony who hasn't announced the price yet) ever compete with Apple or Google with that kind of price?
[Source: ajw.asahi.com| Image credit: 1 2 ]
Japan vendors unveil new tablets to compete with Apple and Google