Before going to the Land of the Rising Sun, it might help you to know...
...that their language is Nihongo or Japanese. 

こんにちは

みんなさん

!

Konnichiwa, minna-san! Hello, everyone! Prepare yourself to be greeted in Japanese and see signs in Japanese, written in a mix of Kanji (Chinese characters), Hiragana, and Katakana (used for non-Japanese loanwords). But do not worry, most tourist sites will also have signs in English and will have staff who speak English.
...that their currency is the Japanese yen 

円

. One US dollar is about 100 JPY, or 1 JPY is about 0.50 PHP. The current exchange rate might be lower or higher (do check the current rate), but I used that conversion just to give me an idea how much I was about to spend on a ramen (for easier mental calculation; my brains don't work when hungry).

...that their watches are set to Japan Standard Time (JST) which is 9 hours ahead of Greenwich Mean Time or Coordinated Universal Time (GMT/UTC +9), or one hour ahead of the Philippines. Speaking of time, for the Japanese time is very important. So never ever be late!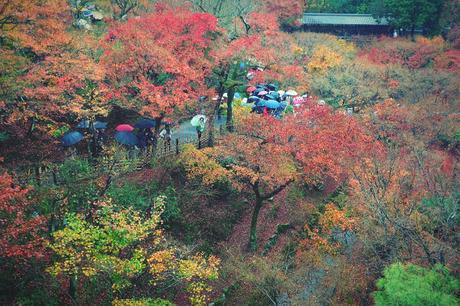 Warm autumn colors at Tofukuji in Kyoto
...that the country has four seasons: winter (December to February), spring (March to May), summer (June to August), and autumn (September to November). Depending on what month you visit (and which part of Japan you go to; for example, Okinawa is located on the south and rarely goes below 9ºC in the winter months), be prepared with the right clothes.
...that Japan has a total land area of almost 378 sq. km., has 47 prefectures (these prefectures are further grouped into 8 regions), and has a million things to see and do. Thus a warning: planning a trip to Japan might be a bit of a challenge... a challenge on what not to include in the itinerary.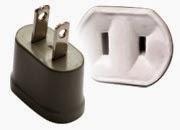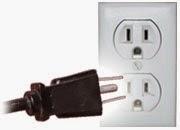 Type A (left) and Type B (right) plugs
...that Japan uses Type A and Type B plugs at 110V. Most mobile phone and gadget chargers nowadays can be used for 100 to 240V, so you probably won't need a voltage converter. Some hostels/accommodations might also have USB ports.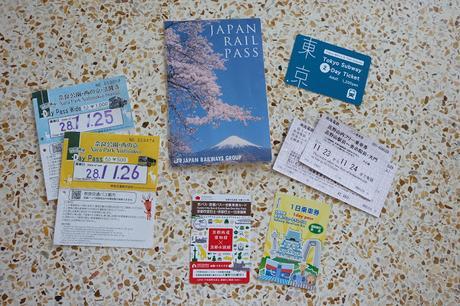 Transportation passes
...that Japan's transportation network is so extensive that it can get confusing. Adding to that confusion are the many passes to choose from: countrywide pass (like the Japan Rail Pass, which is best if you're traveling between regions often for the duration of the pass), regional passes (12 options from JR East, 8 options from JR West, 6 options from JR Central, and other rail company-specific passes), down to city-specific passes (city bus passes, city bus and subway combo passes). Which pass should you buy?!?!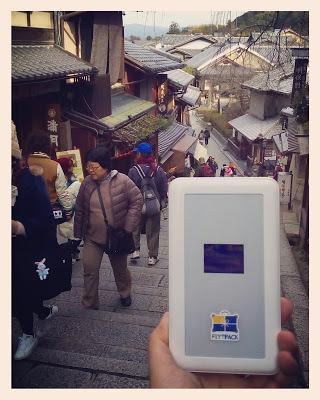 Flytpack pocket WiFi
...that free WiFi is hard to come by. But there are many options for pocket WiFi rentals in Japan: Japan Wireless, PuPuRu, SoftBank, to name a few. If you'd like to announce to the world the second your plane touches down in Japan, you can also opt to rent a pocket WiFi from Flytpack, a pocket WiFi rental company based in Taguig City whose Japan partner is SoftBank.