My Favorite Things
This month I've been trying hard to get some habits in place that support my 2022 resolutions. I'm working on streamlining some daily tasks, organizing and planning more, scheduling time to do things I've been meaning to do, and just enjoying the start of a new year as much as I can. Find out what I've been up to this month as well as some of my current favorites. Plus, check out what Willa and Ellie are loving this month, too!
What I'm Cooking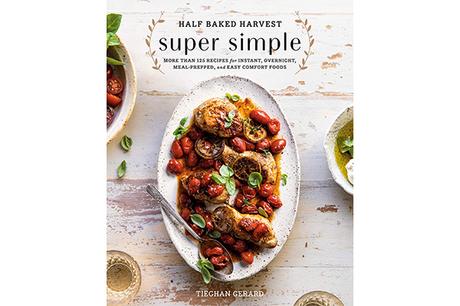 I have followed Half Baked Harvest on Instagram for quite some time now and I've made a handful of her recipes. But I have to admit that I was feeling overwhelmed by her website because, even though she does an excellent job of categorizing her recipes, there are just so many. So I decided to get her Super Simple cookbook and have been meal planning from that. 
So far we've done a chipotle corn chowder (which was actually from her site, not the cookbook), a ginger steak salad, and a delicious chicken gnocchi soup recipe.
I also made a creamy tortellini soup with spinach and sausage, a simple cheater chicken alfredo, and my spaghetti recipe. I'll be sharing these recipes with you in the next few weeks here on Court's House!
What I'm Drinking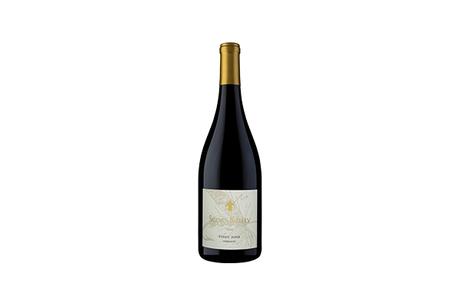 Ben and I started doing Naked Wines and so far we are really enjoying it. How Naked Wines works is you pay a $40 monthly fee, which is posted to your account for use on future wine orders. It's almost like giving them a loan to pay the winemakers and then you get wine at wholesale prices in return. We have been ordering every 3 months or so. After 3 months, we have $120 ($40 x 3) in our account to use on our order. $120 can get you around 6 to 10 bottles of wine depending on the price of the bottle. On average, bottles are about $14 each.
Our absolute favorite so far has been the Scott Kelly Oregon Pinot Noir. It's fruity, has a little spice, and isn't overly heavy. I don't know much about wine (except that I love drinking it) but I love that the Naked Wines app lets you read about the wine so you know details about the flavors, how and when to serve it, and what to drink it with. We are having so much fun trying a new bottle on the weekends and coming up with foods to pair them with. So far one of our favorite parings was a David Akiyoshi Chardonnay with a homemade fettuccine alfredo that we had for my birthday!
What I'm Reading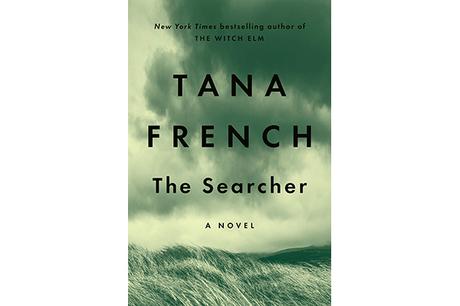 I set a goal to read 12 books in 2022. That's one book a month and I think I can meet that goal now that Ellie is sleeping more and I'm not forced into an 8 PM bedtime to avoid being a zombie from all the night wakings. 
I just finished reading the most recent book by my absolute favorite author. It's called The Searcher by Tana French. I've read all of her books in order of release and I think her writing style is impeccable. She writes mystery and crime novels that are set in Ireland and they are dark and moody and just perfect. If you want to read any of her books, I suggest you start with In The Woods (there's also a TV adaptation if you like the story!). It was her first and probably my favorite book she's written.
The Searcher is a slow burn, as most of her novels are. I didn't even read the book jacket before asking my brother to get it for my birthday, I just knew I'd love it. It lived up to my expectations with beautiful Irish scenery, chilly rainy weather, and flawed characters you end up liking even though you can't decide why. I basically rationed the last few chapters because I didn't want it to be done.
Some of the negative reviews I read said this book was boring. I think too often we expect "crime" or "mystery" novels to have some big twists and gasping moments. While this book had a couple of twists, I love books that don't rely on that and instead rely on character building and detail. This was a great read for me.
What I'm Watching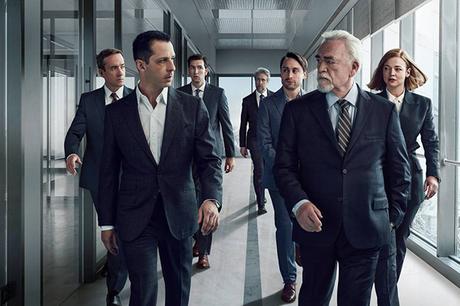 We finished Succession this month. I think we started watching Season 1 when Season 3 was released, so we were pretty behind on that trend but OMG I am obsessed. That was an excellent show. Great acting, hilarious in the darkest way, and just overall really entertaining.
We're going to start Yellowstone next and we'll also be watching the new season of Ozark!
I'm also pretty into Girl Meets Farm because we finally got rid of all things Xfinity and got Discovery+.
Interesting Posts
I mentioned in my 2022 resolutions post that I was trying to utilize Google Calendar more often to organize our daily routines. So you'll find a post about Google Calendar tips in some of my favorite posts this month, as well as a capsule wardrobe post, and a post for NYE traditions.
How to Create An Aesthetic and Practical Google Calendar
Capsule Wardrobe: Key Staples to Wear this Season
How to Set Wardrobe Goals
The Most Anticipated Books of 2022
Fun And Easy New Years Eve Traditions With Kids
New Purchases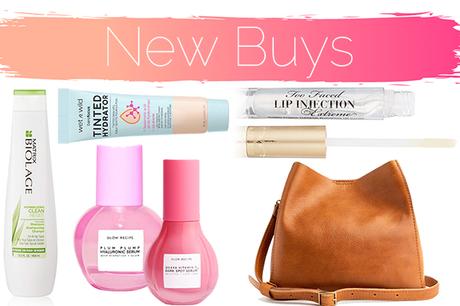 I'm actually trying to spend more thoughtfully in 2022 and also trying not to spend much at all in January after December's Christmas spending spree. But, I have purchased a couple of things this month that might make it to my love list for February. I'll keep you posted next month!
Biolage Clean Reset Shampoo
This Biolage Clean Reset Shampoo was recommended by my good friend Lenna. She has the same hair texture I do, which gets oily basically the moment we step out of the shower. I had dry hair when I was pregnant with Ellie, but now, postpartum, the oiliness is back in full effect. I am starting to use this once per week to see if it helps. Lenna also said she read that this TIGI Bed Head conditioner is the perfect complement to the Biolage shampoo and that it works on her hair. 
Butterfly Bucket Bag from Portland Leather Goods
I wanted to treat myself to a new bag because I've been doing some freelance work for a while now and am feeling a little burnt out after the holidays. I used a little bit of my extra freelance income to get this Butterfly Bucket Bag in Dune. It's a great size and I love the feel of the leather, we'll see how it works as I use it more often. 
Wet N Wild Bare Focus Tinted Hydrator
This Tinted Hydrator was recommended by a friend and it was only $4.99! I've been trying to amp up my getting ready routine a little bit, just to feel more put together. This looked like an easy tint I can apply quickly with my fingers and just make me look like myself but better. 
Too Faced Lip Injection Lip Plumper
This was actually the second tube I've bought of this Too Faced lip plumper. My friend Andrea recommended it and I love it. It plumps but doesn't burn and has a really pretty glossy look.
Glow Recipe Brighten and Hydrate Serum Duo
Glow Recipe is one of my favorite brands for skincare and hopefully this Brighten and Hydrate Serum Duo is exactly what my winter skin needs. One of my friends recommended them to me and they have such high quality and fun products. I love their Pineapple C Bright Serum and wanted to try a new vitamin C serum along with a hydrating serum for the cold winter months. I'll report back after I've used these for a few weeks.
Willa & Ellie's Favorites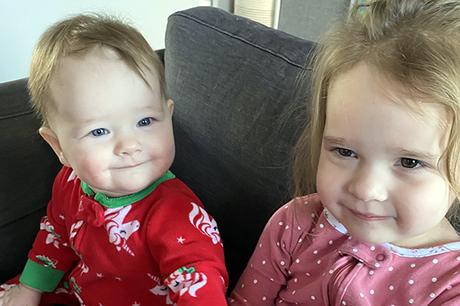 Right now Willa is loving:
babyGap Fleece Bear Robe
B. Toys Doctor Kit
Diana and Roma on YouTube
Kinetic Sand Scents Ice Cream Treats
Ellie is loving:
CRAWLING!!!
Anything that crackles
Rattles
Slamming her hands on everything
What are you loving this month? Share it with me in the comments!