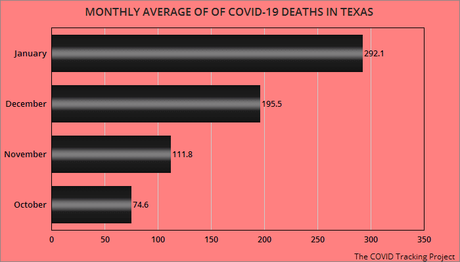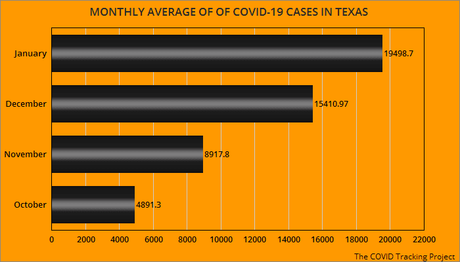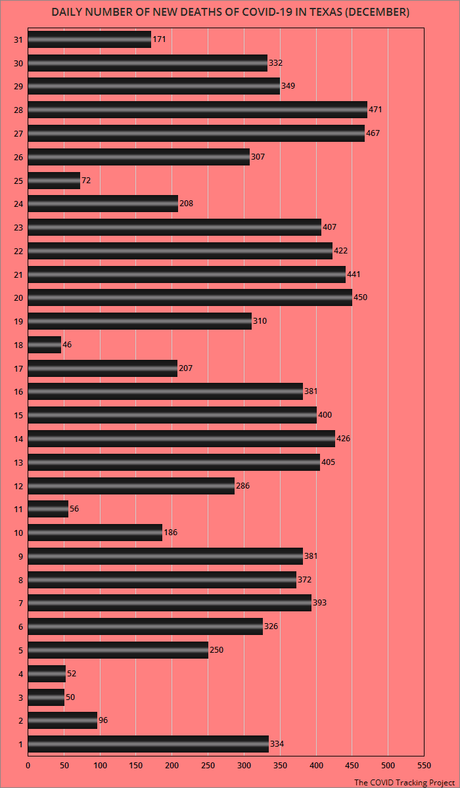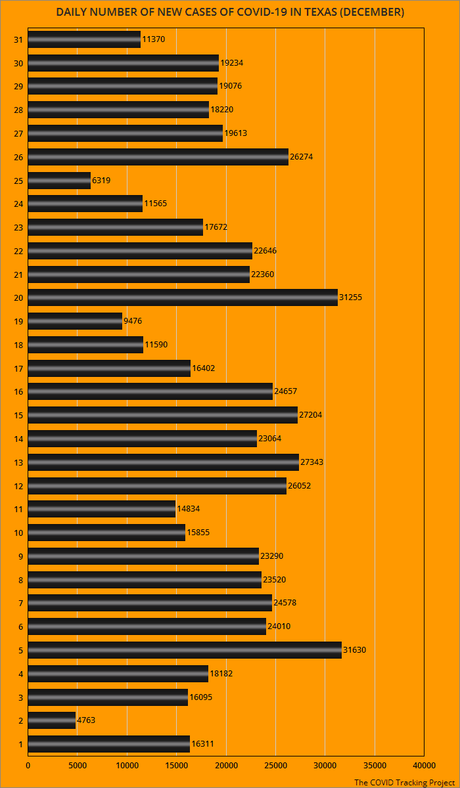 The numbers in these charts are from The COVID Tracking Project. The bottom large charts show the daily number of deaths and cases of COVID-19 in Texas in January. The top two charts show the average number of deaths and cases daily in Texas for the last four months.
Note that things are not getting better in Texas. The pandemic continues to get worse.
Hopefully, if the Biden administration can fix the vaccination delivery problem, that will change soon. We can only hope.