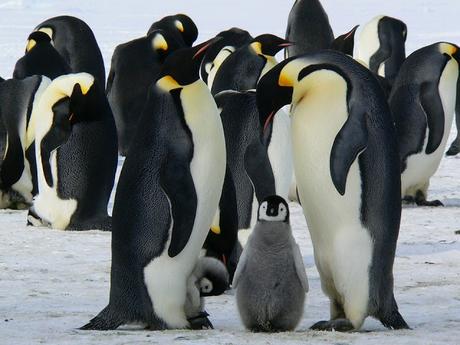 January 9th is...
Positively Penguins Day, National Static Electricity Day, Aviation in America Day/Balloon Ascension Day (1793), Word Nerd Day/National Word Day, National Apricot Day, Play God Day, National Rape Survivor Day, International Choreographers Day, National Law Enforcement Appreciation Day/L.E.A.D., National Cassoulet Day, Feast of the Black Nazarene (Philippines), Martyrs' Day (Panama)
PLUS -
interesting books to read and free printables, paper crafts, kid crafts, activities, and coloring pages.
Want more Holidays to celebrate? Click for our Index of Holiday Freebies
---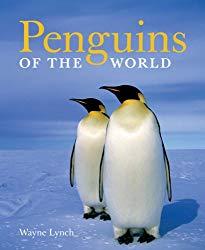 Positively Penguins Day
-- According to the
International Union for Conservation of Nature
, the world authority on the status of threatened species, 11 of 18 penguin species are declining and are considered an extinction risk. Make a penguin and take him to work or school. When someone asks you about your homemade penguin, explain about the plight of the world's wild penguin populations.
Read: Penguins of the World
-- Over the past 18 years, Wayne Lynch has traveled to Antarctica, the Galapagos Islands, Argentina, Chile, New Zealand and a dozen remote island clusters in the tempestuous Southern Ocean, studying and photographing all 17 species of penguins in their natural habitats. In
Penguins of the World
, he documents the extraordinary life cycles of these tough, resourceful and beautiful animals in the harshest environments imaginable.
• Penguin Plush --
Part of PomPom penguin series. Super cute. Super soft. 9" Tall. Ages 3 and up. Introduced in 2014
• Wild Republic Penguin Collection --
Realistic 5 piece set of durable Plastic and PVC. Set includes Emperor and RockHopper Species. Meets or exceeds all US Safety Requirements(ASTM F963-96A) and European Safety Standards (EN71). Wild Republic allows kids to explore the Wonders of Nature and let their imagination grow!
• Penguin Coloring and Activity Books
---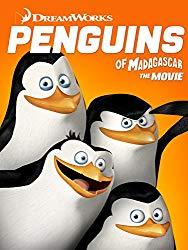 Penguins of Madagascar
Amazon Freebies:
•
Free Penguins ebooks
. No Kindle? Download a
FREE Kindle Reading App
•
Read Penguins ebooks for free with a Free Trial of Kindle Unlimited
•
Free Penguins apps
•
Free Penguins games
•
Watch Penguins Videos for Free with a Free Trial of Amazon Prime
•
Listen to Penguins Audible books with Amazon Audible, and Get Two Free Audiobooks
•
Free Alexa Skills | Penguins
---
Free Printables, Coloring Pages, Activities and Crafts:
•
Every penguin, ranked: which species are we most at risk of losing?
•
Penguin Cam at the San Diego Zoo
•
Penguin Cam at the Vancouver Aquarium
•
Penguin Printables for Kids
•
Top 20 Penguin Coloring Pages
•
Penguin Coloring Page and Craft
•
Feed the Penguin Counting Mats
• Printable Penguin Cupcake Toppers
•
Penguin felt ornament
•
Penguin Printable Pinwheel Craft | Woo! Jr. Kids Activities
•
Penguin | Printable Envelope Template
•
27 Super Cool Penguin Activities for Kids
•
13 Perfect Penguin Crafts
•
Penguin Crafts | HungryHappenings
- Chocolate Pretzel Penguins, Coca-Cola Chocolate Cake Roll Penguins and a Coke Bottle Penguin Craft, Marshmallow Penguins and more!
---
National Static Electricity Day
- Most of us have experienced touching a metal object and getting a sudden static or shock. Sometimes as soon as we take off our hat, our hair stands straight. This especially happens in winters. Therefore, the sudden shock and the hair standing out is a result of static electricity. Every day is static electricity day!
Aviation in America Day (1793)
- A Frenchman, Jean-Pierre François Blanchard, made the first manned free-balloon flight in America's history at Philadelphia, PA on January 9, 1793. The event was watched by President George Washington and many other high government officials. The hydrogen-filled balloon rose to a height of about 5,800 feet, traveled some 15 miles and landed 46 minutes later in New Jersey. Reportedly Blanchard had one passenger on the flight — a little black dog.
Word Nerd Day/National Word Day
- In honor of Word Nerd Day, also known as National Word Day, start a
Word of the Day
plan for your family or friends. Thanks to Dictionary.com, here's our word for the day:
byzantine
- look it up!
National Apricot Day
- The day honors the apricot, a fruit which has been cultivated in China for more than 4,000 years. California is the biggest producer of apricots in the United States, producing 95% of the apricots sold annually.
Play God Day
- To mark this day, do something good which will make a difference. Anything fitting this definition is appropriate. You do not have to make it something miraculous. It can be something simple, like visiting someone who is ill or helping someone in need. Giving God thanks or prayer is also appropriate for this day.
Aviation in America Day/Balloon Ascension Day (1793)
- A large crowd gathered outside the walls of the Walnut Street Prison that fronted on what is now Independence Square in Philadelphia at dawn on January 9, 1793. The occasion was not a hanging but a balloon launching, which, if successful, would be the first aerial voyage in the history of the new United States of America and the New World by Jean Pierre Blanchard, noted French aeronaut.
Panama's Martyr Day
- A Panamanian holiday which commemorates the January 9, 1964 riots over sovereignty of the Panama Canal Zone. The riot started after a Panamanian flag was torn during a conflict between Panamanian students and Canal Zone Police officers, over the right of the Panamanian flag to be flown alongside the U.S. flag.
National Rape Survivor Day
- Rape is an enormous challenge to heal from. This crime happens to as many as one woman in four. It crosses ethnic, racial, economic and social boundaries.