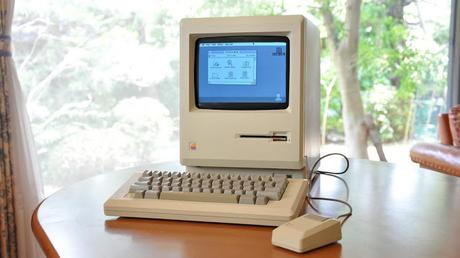 January 25th is...
Macintosh Computer Day (1984), National Opposite Day, Fluoride Day, A Room Of One's Own Day, Virginia Woolf Day, 101 Dalmatian's Release Date (1961), Nellie Bly Day (1890), National Irish Coffee Day, Observe the Weather Day, IV Nurse Day, Thank Your Mentor Day, National Police Day (Egypt), Robert Burns Day/Burns Night (Scotland), Criminon Day (Scientology), Feast of the Conversion of Saint Paul
More (4th Friday):
Earned Income Tax Credit Awareness Day/EITC Awareness Day, National Big Wig Day™, National Fun at Work Day, National Activity Professionals Day, National Preschool Health and Fitness Day, omen's Healthy Weight Day
PLUS -
interesting books to read and free printables, paper crafts, kid crafts, activities, and coloring pages.
Want more Holidays to celebrate? Click for our Index of Holiday Freebies
---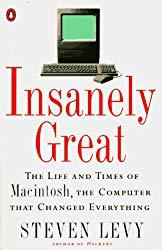 Macintosh Computer Day (1984)
-- Named after the McIntosh variety of apple, the original Macintosh computer was released by Apple Inc. in 1984. Using a graphical user interface and mouse instead of the then-standard command line interface, the
Mac
garnered an immediate, enthusiastic following. However, many software developers shied away from the challenge of rewriting command-driven programs, and there was little software initially available for the new system.
Read: Insanely Great: The Life and Times of Macintosh, the Computer that Changed Everything
-- Back in the early 1980s, word spread about an inviting little personal computer using something called a mouse and smiled at you when you turned it on. Steven Levy relates his first encounter with the pre-released Mac and goes on to chronicle the machine Apple developers hoped would
make a dent in the universe.
A wonderful story told by a terrific writer. Levy was the longtime writer of the popular
Iconoclast
column in
MacWorld
; he's now a columnist with
Newsweek
, the birth and first ten years of the
Macintosh
is a great read.
• Apple Macintosh Computer Patent Art --
Official US Patent Art Print - Apple Macintosh. Quality reproduction prints of the original patent filed by inventor Steve Jobs in 1986. Each patent sheet is printed on 24lb ivory 8.5" by 11" antiqued parchment paper which looks phenomenal with or without a frame. Framing this item makes it into a very unique, simple, and affordable gift which really makes a statement.
• Steve Jobs Patent Prints --
The perfect gift for the
hard to buy for
collector or the centerpiece for your Home, Garage or Man Cave. These Steve Jobs Apple Patent Print Posters measures 8" X 10" Unframed -
(including a white border)
and is printed on 45lb. archival safe, fine art paper.
(The use of new archival technologies means these prints are designed to last for decades)
. A truly unique keepsake gift.
• Computer Coloring and Activity Books
---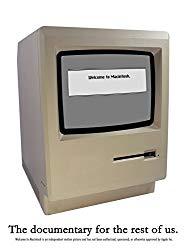 Welcome to Macintosh
Amazon Freebies:
•
Free Macintosh Computer ebooks
. No Kindle? Download a
FREE Kindle Reading App
•
Read Macintosh Computer ebooks for free with a Free Trial of Kindle Unlimited
•
Free Mac apps
•
Free Mac games
•
Listen to Macintosh Computer LPs with a Free Trial of Amazon Music Unlimited
•
Watch Macintosh Computer Videos for Free with a Free Trial of Amazon Prime
•
Listen to Macintosh Computer Audible books with Amazon Audible, and Get Two Free Audiobooks
•
Free Alexa Skills | Macintosh Computer
---
Free Printables, Coloring Pages, Activities and Crafts:
•
Print out your own MacBook Air
•
12 Of The Best Apple Print Ads Of All Time
•
Computer Coloring Pages
•
Free Apple II papercraft makes a perfect Christmas tree ornament
• Simple Apple Macintosh SE/30 Personal Computer Free Papercraft
•
Macintosh Paper Craft
• Free Amazon Alexa app for Mac and iOS devices/a>
•35 Best free Mac games
•
Apple Macintosh Instruction Manuals (User Guides)
•
How to recycle your Mac
---
National Opposite Day
-
Opposite Day
is a topsy, turvy day when everything you say, do, see, and hear are the opposite. If you say go left, you mean go right. If you say look up, it means to look down. If you see your left foot... is it really your right?
Fluoride Day
- Years ago, it was the thing to do – fluoride dental treatments for the kids. Later came fluoride toothpaste and cities were told water fluoridation would benefit citizens. Now some are questioning this practice.
A Room Of One's Own Day
- Virginia Woolf's 1928 essay
A Room of One's Own
was likely the inspiration behind
A Room Of One's Own Day
. A time to appreciate the joy of having your own room to duck into when you're tired, relaxed, or want to avoid family members. If you don't have your own room, spend today fantasizing about what it would feel like to not have to share a room with the person/people/animals/aliens you currently live with.
101 Dalmatian's Release Date (1961)
-
One Hundred and One Dalmatians
, often abbreviated as
101 Dalmatians
, is a 1961 American animated film produced by Walt Disney, based on the novel
The Hundred and One Dalmatians
by Dodie Smith. The plot centers on the fate of the kidnapped puppies of Pongo and Perdita.
Nellie Bly Day (1890)
- Nellie Bly was the pseudonym of Elizabeth Cochrane Seaman, a New York journalist whose muckraking made her a 19th-century celebrity. A victim of personal hardship growing up, she specialized in stories of the downtrodden, especially indigent women and children. She kicked up dust as the voice of the powerless in Joseph Pulitzer's New York World and became nationally known for reporting on rotten workplace conditions and government corruption. Her national celebrity reached its peak in 1890, after a 72-day trip around the world, a public relations
challenge
to the character Phileas Fogg from Jules Verne's
Around the World in Eighty Days
.
National Irish Coffee Day
- To appreciate the great taste of a world famous alcoholic coffee called An Irish Coffee. If you've never had it before, give it a try. Let today be the day you try this popular drink.