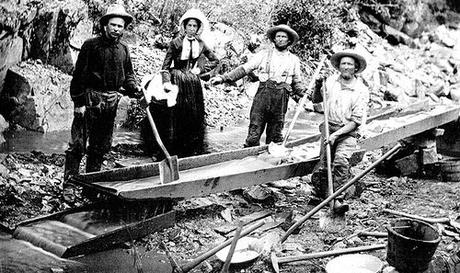 January 24th is...
Gold Discovered in California (1848), National Compliment Day, National
Just Do It!
Day, National Eskimo Pie Patent Day (1922), Belly Laugh Day, Beer Can Appreciation Day (1935), National Peanut Butter Day, International Mobile Phone Recycling Day, National Cheat Day, National Drugs and Alcohol Chat Day, National Change a Pet's Life Day, Clashing Clothes Day, National Lobster Thermidor Day, Moebius Syndrome Awareness Day, Talk Like a Grizzled Old Prospector Day, Alactis Fair begins (Aymara Indians, Bolivia), National Girl Child Day (India), Feast of Our Lady of Peace
MORE (4th Thursday): Clashing Clothes Day, Women's Healthy Weight Day
PLUS -
interesting books to read and free printables, paper crafts, kid crafts, activities, and coloring pages.
Want more Holidays to celebrate? Click for our Index of Holiday Freebies
---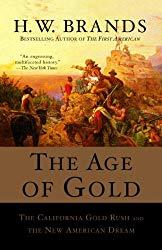 Gold Discovered in California (1848)
-- Many people in California figured gold was there, but it was James W. Marshall on January 24, 1848, who saw something shiny in Sutter Creek near Coloma, California. He discovered gold unexpectedly while overseeing construction of a sawmill on the American River.
Read: The Age of Gold: The California Gold Rush and the New American Dream
-- The California Gold Rush inspired a new American dream—the "dream of instant wealth, won by audacity and good luck." The discovery of gold on the American River in 1848 triggered the most astonishing mass movement of peoples since the Crusades. It drew fortune-seekers from the ends of the earth, accelerated America's imperial expansion, and exacerbated the tensions that exploded in the Civil War. Impressive in its scholarship and overflowing with life, The Age of Gold is history in the grand traditions of Stephen Ambrose and David McCullough.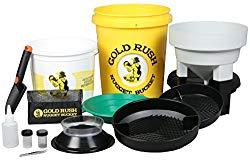 • Gold Rush Gold Panning Kit --
Gold. Everybody wants it. Wars have been fought for it. It literally makes our world go around. But best of all, it's everywhere just waiting to be found. People used to need to spend hours working with a gold pan and plain old dirt to find it. We thought that was too much work and not enough fun. Now, we've made it fun and easy for everyone, including kids, to find gold. In addition to a bucket, we provide a hand shovel to scoop dirt, water pail to pour in water, and tweezers, a magnet, suction bottle, and vials for collecting your findings!
• Gold Paydirt --
The Gold Paydirt comes from creeks and rivers inside of the historic Gold Belt of Virginia! The very first US Gold Rush was located on the east coast and the old timers left so much gold! Factory sealed GOLD PAYDIRT is mined, created and comes to you directly from hard working US GOLD MINERS! GUARANTEED GOLD INSIDE EVERY BAG.
• Gold Rush Coloring and Activity Books
---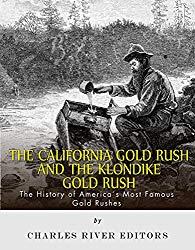 The California Gold Rush
and the Klondike Gold Rush
Amazon Freebies:
•
Free Gold Rush ebooks
. No Kindle? Download a
FREE Kindle Reading App
•
Read Gold Rush ebooks for free with a Free Trial of Kindle Unlimited
•
Free Gold Rush apps
•
Free Gold Rush games
•
Watch Gold Rush Videos for Free with a Free Trial of Amazon Prime
•
Listen to Gold Rush Audible books with Amazon Audible, and Get Two Free Audiobooks
•
Free Alexa Skills | Gold Rush
---
Free Printables, Coloring Pages, Activities and Crafts:
•
Gold Rush Printables for Kids and Teachers
• Gold Rush Word Search Puzzle
• FREE Printable Gold Rush Worksheet
•
Gold Rush coloring pages | SuperColoring
• Gold Rush Wagon Craft
•
Gold Rush Treasure Box Craft
• DIY paper craft model of 520 Third Ave
•
California Gold Rush - MacScouter
•
Read Gold Panner's Manual for free
•
How to Separate Specks of Fool's Gold From Specks of Real Gold
•
How to talk like a grizzled prospector
---
National Compliment Day
- How nice of you to visit our site today. I can see by your choice of websites, you are an intelligent person. You are such a kind and inquisitive person. I love the way you... Yes, it is
National Compliment Day
. Today is a great opportunity to say something positive about the people you come into contact with. Everyone has good attributes. Yes, even your Mother-in-Law!
National Just Do It! Day
- Want to run a marathon?
JUST DO IT!
Want to get a better job?
JUST DO IT!
Want to find a mate?
JUST DO IT!
That's right,
JUST DO IT!!
While it may take months to accomplish, make today the day you set the plan in place. Set your goals high and run with it. Get off your butt and start doing the unthinkable.
National Eskimo Pie Patent Day (1922)
- The Eskimo Pie was patented by Christian K. Nelson, an ice cream salesman in Onawa, Iowa on January 24, 1919. Company legend days the frozen novelty industry was created in response to a young customer's indecision. The oft-repeated story recounts eight-year-old Douglas Ressenden only had enough money for one treat, but could not decide between an ice cream sandwich and a chocolate candy bar. Nelson, too, soon found himself confounded over the dilemma and started to wonder,
why not combine the two treats?
Belly Laugh Day
- Celebrate the great gift of laughter. Join the Belly Laugh Bounce 'Round the World. On January 24 at 1:24 p.m.
(local time)
smile, throw your arms in the air and laugh out loud.
Beer Can Appreciation Day (1935)
- Celebrates the great day in 1935 when beer was first sold in cans. In 1931, anticipating the end of Prohibition, American Can began to experiment with canned beer. Most cans at that time only needed to withstand a pressure of 25-35 lb per square inch, but beer needed a container which could withstand in excess of 80 Ib per square inch. Otherwise, there would be a major problem with cans bursting along the welded seam.
National Peanut Butter Day
- Today is not just about the love of peanut butter, it is also about the people who love peanut butter too! You may have grown up eating peanut butter and jelly sandwiches as a kid. So for this holiday, find as many recipes as you can using peanut butter, and enjoy each and every peanut butter bite.