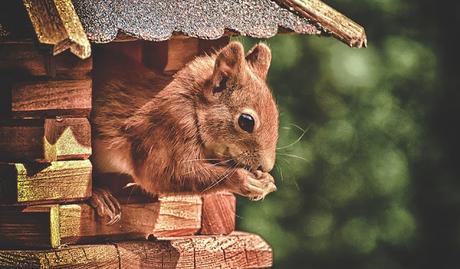 January 21st is...
National Squirrel Appreciation Day, National Granola Bar Day, First Concorde Flight (1976), National Hugging Day/National Hug Day, National New England Clam Chowder Day, Own Your Own Home Day, One-Liners Day, Idaho Human Rights Day, Babin Den/Babinden (Bulgaria), Altagracia Day (Dominican Republic), Errol Barrow Day (Barbados), Tatiana Day (Russia), Grandmother's Day (Poland), Mariachi Day (Mexico), Feast of St. Agnes
MORE:
Blue Monday, Elementary School Teacher Day, International Sweatpants Day, Rid The World of Fad Diets and Gimmicks Day, National Crowd Feed Day, Martin Luther King, Jr. Day/King Day/MLK Day/Reverend Dr. Martin Luther King Jr. Day, National Day of Service, Tu BiShvat/New Year for Trees/Rosh HaShanah La'Ilanot/Tu B'Shvat/Tu B'Shevat/Tu B'Shevet/Tu Bishvat/Ḥamisha Asar BiShvat
PLUS -
interesting books to read and free printables, paper crafts, kid crafts, activities, and coloring pages.
Want more Holidays to celebrate? Click for our Index of Holiday Freebies
---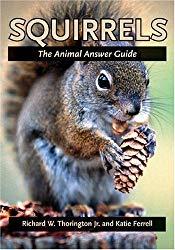 National Squirrel Appreciation Day
-- The creator of
National Squirrel Appreciation Day
, Christy Hargrove, is a wildlife rehabilitator in North Carolina and is affiliated with the Western North Carolina Nature Center. According to Christy,
Celebration of the event itself is up to the individual or group — anything from putting out extra food for the squirrels to learning something new about the species.
According to the
Integrated Taxonomic Information System of North America
(ITIS)
, there are over 200 species of squirrels. Some of the oldest squirrels categorized on the list are the nocturnal arrow flying squirrel
(validated in 1766)
and the Black Giant
(validated in 1778)
.
Source
Read:
-- Did you know a groundhog is really a type of squirrel? Squirrels control their body temperature with their tails? Most squirrels have yellow-tinted eye lenses which work like sunglasses to reduce glare? Tree squirrels can turn their hind feet completely around when climbing down a tree head-first? In
Squirrels: The Animal Answer Guide
, Richard W. Thorington Jr., and Katie Ferrell unveil the fascinating world of one of the most watched mammals on the planet. With over one hundred photographs and an intuitive question-and-answer format, this authoritative and engaging guide sheds light on a common mammal which is anything but commonplace.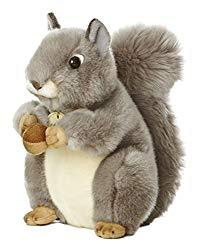 • Grey Squirrel Plush --
Aurora World's Miyoni Grey Squirrel is 8" long and features realistic characteristics with air-brushed color accents. It is part of the premium Miyoni line of plush animals, made with superior materials and great attention to detail. Aurora World is an industry leader with over 30 years of experience designing and manufacturing innovative, high-quality plush products.
• Picnic Table Squirrel Feeder --
This beautiful picnic table squirrel feeder is PERFECT for your backyard. Easily place an ear of dried corn on the top of the picnic table using the two-inch screw as a holder. Enjoy watching the squirrels as they scamper onto the feeder and have a seat at the table! This feeder is solidly built from naturally decay resistant cedar. The feeder easily attaches to wooden surfaces with two screws.
• Squirrel Coloring and Activity Books
---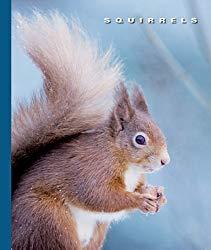 Squirrels (The World of Mammals)
Amazon Freebies:
•
Free Squirrel ebooks
. No Kindle? Download a
FREE Kindle Reading App
•
Read Squirrel ebooks for free with a Free Trial of Kindle Unlimited
•
Free Squirrel apps
•
Free Squirrel games
•
Watch Squirrel Videos for Free with a Free Trial of Amazon Prime
•
Listen to Squirrel Audible books with Amazon Audible, and Get Two Free Audiobooks
•
Free Alexa Skills | Squirrel
---
Free Printables, Coloring Pages, Activities and Crafts:
•
7 Ways to Celebrate National Squirrel Appreciation Day
•
25 Interesting Squirrel Coloring Pages
•
Squirrel and Acorn Shape Puzzles - Frogs and Fairies
•
Squirrel Playdough Mats 1-20
• Squirrels and Their Habitats Unit Study and Lapbook Printables
• Free Squirrels Printable wrapping paper
• Free Printable Squirrel acorn game
•
Making Learning Fun | Squirrel Printables
•
Feed the Squirrel Preschool Activity | Pint-sized Treasures
• Squirrel Papercrafts
---
National Granola Bar Day
- Granola is a breakfast food and snack food consisting of rolled oats, nuts, honey, and sometimes rice, usually baked until crispy. Besides being a great choice for breakfast and snacks, granola bars and granola are often eaten by those who are hiking, camping, or backpacking due to the fact it is lightweight, high in calories, and easy to store; these properties make it similar to trail mix and muesli.
First Concorde Flight (1976)
- The supersonic Concorde airplane was put into service by Britain and France on January 21st, 1976. The Concorde ended flights on Oct 24, 2003 — bringing an end to supersonic air travel.
National Hugging Day
- Give a hug, and you automatically receive one in return. Sure, someone might not hug back. But, how often does that happen!?! Hugs are loving. Hugs are therapeutic. Hugs are caring. Hugs are celebratory. Hugs make you feel good inside. Celebrate today by giving hugs to family, friends and loved ones. You'll love the warm feeling you get.