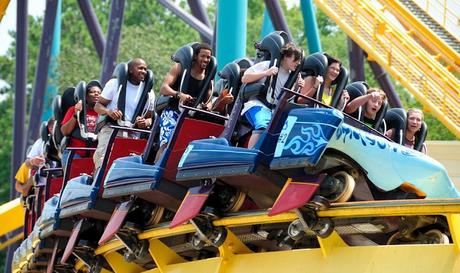 January 20th is...
Roller Coaster Patent Day (1885), George Burns Birthday (1896), National Buttercrunch Day, National Cheese Lovers Day, Inauguration Day, RV Workers and Workampers Day, Camcorder Day, National Disc Jockey Day, Take a Walk Outdoors Day, Penguin Awareness Day, International Day of Acceptance, Basketball Day, National Coffee Break Day, Learn to Ski Day, Stephen Foster Day, Tell Them Day, BBC Democracy Day (UK)
MORE:
National Sanctity of Human Life Day/Pro-Life Day/Sanctity of Human Life Sunday, World Religion Day, World Snow Day, Tu Bishvat, Celebration of Life Day
PLUS -
interesting books to read and free printables, paper crafts, kid crafts, activities, and coloring pages.
Want more Holidays to celebrate? Click for our Index of Holiday Freebies
---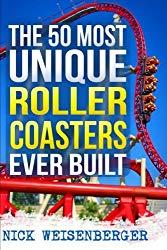 Roller Coaster Patent Day (1885)
-- The roller coaster is a popular amusement ride developed for amusement parks and modern theme parks. LaMarcus Adna Thompson patented the first roller coaster on January 20, 1885. In essence a specialized railroad system, a roller coaster consists of a track rising in designed patterns, sometimes with one or more inversions
(such as vertical loops)
which turn the rider briefly upside down.
Read: The 50 Most Unique Roller Coasters Ever Built
-- Tired of the same old, rickety wooden roller coasters? Crave more thrills than the typical vertical loops and camelback hills found at every local amusement park? Fortunately, roller coasters come in a mind-blowing profusion of styles, shapes, and sizes. From innovative track designs to unusual seating configurations, from ridiculous locations to bizarre theming, the experience never gets old.
The 50 Most Unique Roller Coasters Ever Built
is a list comprised of unusual, rare, and hard to find scream machines.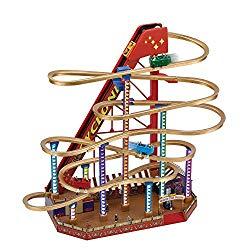 • World's Fair Grand Roller Coaster --
Cars slowly climb uphill as excitement builds, then race down the winding track of this beloved amusement park attraction. Support pillars feature color changing LED lights to add to the thrill of the experience. Hand-painted details enhance the miniature figures in the cars and on the platform. The platform itself features a miniature ticket booth, decorative paneling, and an amusement-park-style arcade topped with the traditional red-and-white striped carnival roof. Plays 25 Christmas carols and 25 year-round classics.
• CDX Blocks Cyclone Roller Coaster --
The Cyclone roller coaster is a LEGO compatible building block system. It is the first fully functional roller coaster kit of its kind. Using a combination of custom designed block parts along with standard block components. The Cyclone is engineered for quick assembly and realistic operation via gravity.
• Rollercoaster Coloring and Activity Books
---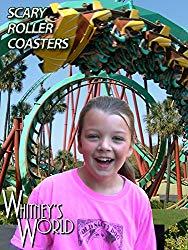 Scary Roller Coasters
Amazon Freebies:
•
Free Rollercoaster ebooks
. No Kindle? Download a
FREE Kindle Reading App
•
Read Rollercoaster ebooks for free with a Free Trial of Kindle Unlimited
•
Free Rollercoaster apps
•
Free Rollercoaster games
•
Listen to Rollercoaster LPs with a Free Trial of Amazon Music Unlimited
•
Watch Rollercoaster Videos for Free with a Free Trial of Amazon Prime
•
Listen to Rollercoaster Audible books with Amazon Audible, and Get Two Free Audiobooks
•
Free Alexa Skills | Rollercoaster
---
Free Printables, Coloring Pages, Activities and Crafts:
•
Roller coaster science information sheet and Design a Coaster activity
•
Build a Paper Roller Coaster
• Rainbow Cove Roller Coaster | Barbie
• Roller Coaster Mania | Mensa for Kids
•
The Cat in the Hat | Marbleous Marvel Coaster | PBS KIDS
•
Free Online Rollercoaster Games
•
Amusement Park (Roller Coaster) Papercraft
•
Ribbon Roller Coaster | Crayola
•
How to build a backyard roller coaster
•
Roller Coaster Coloring Pages
---
George Burns Birthday (1896)
- Comedian George Burns was born at New York City on January 20, 1896. He began in vaudeville without much success until he teamed up with Gracie Allen, who became his wife. As Burns and Allen, the two had a long career on radio, in film and with their hit TV show,
The George Burns and Gracie Allen Show.
Later he played the roles of God and the Devil in the
Oh, God!
movies. He lived to be 100 years old, and died on March 9, 1996, at Los Angeles, California.
National Buttercrunch Day
- Today you can enjoy buttercrunch ice cream, candy, or anything buttercrunch. Spend the day with one of your favorite snacks. Make it your personal goal to have something with buttercrunch at each meal, and as a snack. Tomorrow, you can return to your diet.
National Cheese Lover Day
- Cheese is nutritious food made mostly from the milk of cows but also other mammals, including sheep, goats, buffalo, reindeer, camels and yaks. Around 4000 years ago people started to breed animals and process their milk. That's when the cheese was born. Go out to your local cheese shop and try something you've never had before.
Inauguration Day
- At 12:00 noon on Inauguration Day 2009
(Tuesday, January 20, 2009 -- the date and time are defined by the Twentieth Amendment to the U.S. Constitution),
Barack Obama became the 44th President of the United States. On Inauguration Day 2016, Donald Trump became the 45th President of the United States.
RV Workers and Workampers Day
- RV workers see a slice of America if they are working in an RV park or resort or even a tourist attraction. They may not see the circus or delegates to a convention, but they do see a variety. RVers come in all ages. They include families, tourists from the U.S. and foreign countries in rented RVs. Some have pets, some travel with all sorts of toys. Some travel in new million dollar buses, others in pop-up trailers, tiny teardrops or ancient RVs which have seen better days.
Camcorder Day
- Five companies
(Hitachi, JVC, Philips, Matsushita and Sony)
agreed to cooperate on the construction of a camera with a built-in videocassette recorder.
National Disc Jockey Day
- A disc jockey, also known as DJ
(or deejay)
, is a person who selects and plays recorded music for an audience. Originally, disk referred to phonograph records, while disc referred to the Compact Disc, and has become the more common spelling.
Take a Walk Outdoors Day
- Outdoor activities such as taking a nature walk together are a great way of keeping the family fit and spending quality time together.
Penguin Awareness Day
- Spend a little time learning about penguins - reading a pictorial book or internet site is fun. You can also watch a documentary of these cute and popular, grounded birds. This day is also a time to wear black and white - penguin colors. However, wearing a tuxedo in their honor is optional. It is also popular today to tell a penguin joke or two.