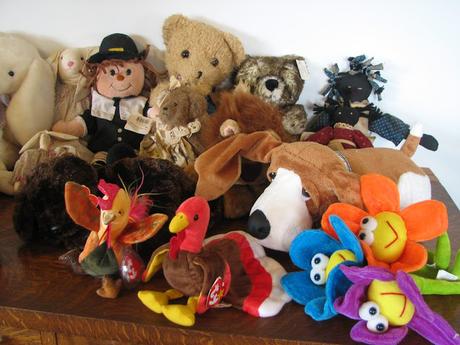 January 1st is...
Beanie Babies Introduced (1994), New Year's Day, National First Foot Day/First Footing/ First Day, Bad Hangover Day/National Hangover Day, National Bloody Mary Day, World Day of Peace, Daisy Day, National Z Day, Great Fruitcake Toss, Ellis Island Opened/Ellis Island Day (1892), Emancipation Proclamation Takes Effect (1863), Baby Boom Birthday (1946), Rose Bowl Game, Tournament of Roses Parade Day, Mummer's Parade (1700s), International Jewish Book Day, U.S. Bowling Day/First Bowling Match (1840), New Year's Dishonor List Day (1976), Paul Revere's Birthday (1735), Australian Commonwealth Anniversary (1901), Polar Bear Swim Day/Polar Bear Plunge Day, National Environmental Policy Act Established (1970), Apple Gifting Day, Bonza Bottler Day, Universal Hour of Peace, Betsy Ross's Birthday (1752), Commitment Day, Copyright Law Day, Euro Introduced/Euro Day (2002), Public Domain Day, Global Family Day (2001), Jump-up Day (Montserrat), Shogatsu (Japan), Saint Basil's Day, Feast of the Circumcision of Christ
PLUS -
interesting books to read and free printables, paper crafts, kid crafts, activities, and coloring pages.
Want more Holidays to celebrate? Click for our Index of Holiday Freebies
---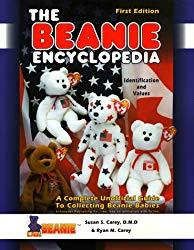 Beanie Babies Introduced (1994)
--
Beanie Babies
are a line of stuffed animal plush toys created by Ty Warner, who founded Ty Inc. The toys are stuffed with plastic pellets
(beans)
rather than conventional soft stuffing (PVC and PE), giving Beanie Babies a flexible feel. In an interview, Warner said,
The whole idea was it looked real because it moved.
During the latter half of the 1990s, the toy emerged as a major fad. Beanie Babies have been cited as being the world's first Internet sensation in 1995. They were collected not only as toys but also as a financial investment due to the high resale value of some Beanie Babies.
Source
Read: The Beanie Encyclopedia: A Complete Unofficial Guide to Collecting Beanie Babies
-- Describes Ty Inc.'s Beanie Babies characters and their name tags, and charts their values. A must for all Beanie Babies collectors. The book is beautifully illustrated with all the older model of Beanies. Several rare finds included.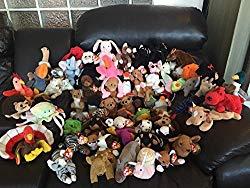 • Ty Original Beanie Babies --
Original Authentic Collectible Beanie Babies Plush Toys. You Will Receive Five Randomly Selected Beanie Babies
• Ty Beanie Babies Heart Tag Protector --
There are 10 individual, acid free, acrylic
(hard)
open heart tag protectors per pack. This allows for viewing of the protected tag either opened or closed. Each 10-pack comes with instructions on how to place them on the swing tags.
• Beanie Babies Coloring and Activity Books
---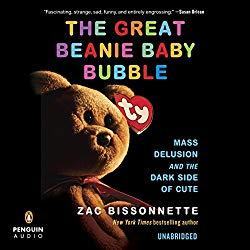 The Great Beanie Baby Bubble
Amazon Freebies:
•
Read Beanie Babies ebooks for free with a
Free Trial of Kindle Unlimited
•
Free Beanie Babies games
•
Listen to Beanie Babies Audible books with Amazon Audible, and Get Two Free Audiobooks
•
Free Alexa Skills | Beanie Babies
---
Free Printables, Coloring Pages, Activities and Crafts:
•
Ty Beanie Babies complete list | Ty Collector
•
BEANIE BOO Coloring Pages Color Online | Free Printables
• How to make a Ty Beanie® Baby tag for your small dog
•
Beanie Babioes Calendar | Ty.com
• DIY Beanie Babies Halloween Costumes
•
Free Beanie Boo Coloring Pages Download and Print
• Free Knitting Patterns For Beanie Babies
•
Beanie Boo Puppets
• The Great Beanie Baby Bubble: Mass Delusion And Dark Side Of Cute | Free PDF
• Free Printable Beanie Boo Favor Tags
---
New Year's Day
- With most countries using the Gregorian calendar as their main calendar,
New Year's Day
is the closest thing to being the world's only truly global public holiday, often celebrated with fireworks at the stroke of midnight as the new year starts. Did you know in the United States it is traditional to eat blackeyed peas and hog jowls on
New Year's Day
? It is believed the more you eat the more money you will have for the year.
National Bloody Mary Day
- This holiday is celebrated by drinking bloody marys on the first day of the new year. Now if you are battling a hangover then I expect you will skip celebrating this holiday but if you are feeling good enough to drink today then we think you would enjoy sharing a few Bloody Mary drinks with your friends.
Z Day
- It's a day to celebrate those persons whose surnames start with Z! The idea is everyone with a
Z
name gets to be first in line today instead of last. So, if you have a student in your classroom or an employee working for you etc. whose last name starts with Z, give them a break today.
First Foot Day
-
First Foot Day
marks the beginning of the New Year and is said to bring luck. Who dares to enter your home first on New Year's Day? A man MUST be the first person to cross the threshold into our homes on New Year's morning and we must not let a woman come inside the house until a man does or it's bad luck.
Bad Hangover Day
- This holiday is celebrated by
not
drinking, that's for sure! After all last night was
New Years Eve
and I'm sure you had more than you planned to, right? So today is about getting over a bad hangover by relaxing, resting and trying out all the best
getting over a hangover
ideas you can find.
Great Fruitcake Toss
- This is your opportunity to finally throw away the old fruitcake. After the holidays are over, it's time to bring in the new, and toss out the old. Today is the day the fruitcake goes....hooray!
Ellis Island Opened (1892)
- Ellis Island was opened on New Year's Day in 1892. Over the years more than 20 million individuals were processed through the stations. The island was used as a point of deportation as well: in 1932 alone, 20,000 people were deported from Ellis Island.
Emancipation Proclamation Takes Effect (1862)
- Abraham Lincoln, by executive proclamation of September 22, 1862, declared on this date
...all persons held as slaves within any state or designated part of a state, the people whereof shall then be in rebellion against the United States, shall be then, thenceforward, and forever, free...
Slaves in the four slave states not seceded from the Union
(Delaware, Maryland, Kentucky and Missouri)
were not freed until the passage of the 13th Amendment in 1865.
Baby Boom Birthday (1946)
- Kathleen Casey Wilkens, born at one minute after midnight at Philadelphia, PA in 1946, was the first of the almost 78 million baby boomers born between 1946 and 1964.
Mummer's Parade (1700s)
- World-famous New Year's Day parade of 20,000 spectacularly costumed Mummers in a colorful parade which goes on all day. This celebration has taken place since the 1700s.
New Year's Dishonor List Day (1976)
- Since 1976, America's dishonor list of words banished from the Queen's English. Overworked words and phrases
(e.g., going green, carbon footprint, not so much, bailout, maverick).
Paul Revere's Birthday (1735)
- American patriot, silversmith and engraver; maker of false teeth, eyeglasses, picture frames and surgical instruments. Best remembered for his famous ride April 18, 1775, celebrated in Longfellow's poem
The Midnight Ride of Paul Revere.
Born at Boston, MA on January 1st, 1735.
Australian Commonwealth Anniversary (1901)
- On this day in 1901, the six colonies of Victoria, New South Wales, Queensland, South Australia, Western Australia, and Northern Territory were united into one nation. The British Parliament had passed the Commonwealth Constitution Bill in the spring of 1900, and Queen Victoria signed the document on September 17, 1900.
National Environmental Policy Act Established (1970)
-
The National Environmental Policy Act
of 1969 established the Council on Environmental Quality and made it federal government policy to protect the environment in 1970.
Saint Basil's Day
- St. Basil's or St. Vasily's feast day observed by Eastern Orthodox churches. Special traditions for the day include serving St. Basil cakes, each of which contains a coin.
Euro Introduced (2002)
- The euro, the common currency of members of the European Union, was introduced for use by financial institutions. The value of the currencies of the 11 nations
(Austria, Belgium, Finland, France, Germany, Ireland, Italy, Luxembourg, the Netherlands, Portugal, and Spain)
was locked in at a permanent conversion rate to the euro. Greece joined the eurozone the following year. On January 1, 2002, euro bills and coins began circulating; other currencies were phased out as of February 28, 2002.