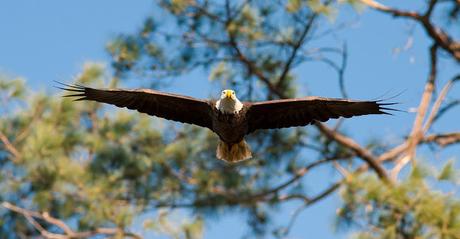 January 10th is...
Save the Eagles Day, National Bittersweet Chocolate Day, Peculiar People Day, National Cut Your Energy Costs Day, Jeep Grand Cherokee Birthday (1992), First Meeting of United Nations/League of Nations Day (1945), Where's the Beef? Day (1984), Houseplant Appreciation Day, Family Communications Day, National Oysters Rockefeller Day, National Pharmacists Day, Vodoun Festival, World Hindi Day, Geraint's Day (Wales), Recorder Day (Germany)
MORE (2nd Thursday):
Healthy Weight Healthy Look Day
PLUS -
interesting books to read and free printables, paper crafts, kid crafts, activities, and coloring pages.
Want more Holidays to celebrate? Click for our Index of Holiday Freebies
---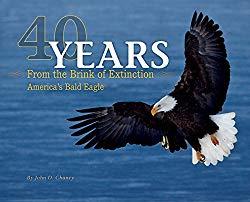 Save the Eagles Day
-- Eagles were once in extinction in the later part of 20th Century, but as on June 2007, the Bald Eagle - the national bird of the United States, was removed from the List of Endangered and Threatened Wildlife, due to the assiduous work of scientists and good stewards of both public and private lands. There are more than 70 species of eagles throughout the world; except Hawaii, where the bird never resided. Other species of birds are not so fortunate as the Bald Eagle because of the threat caused due to habitat loss, poaching, and pesticides.
Source
Read: 40 Years from the Brink of Extinction: America's Bald Eagle
-- American bald eagles and their fight for survival ignited passion in award-winning photographer John D. Chaney. He began documenting America's national bird for future generations when he learned in college the bald eagle might become extinct. A few years later in 1976, the bald eagle was added to the Endangered Species list. His passion grew year after year as he captured more interesting photographs and finally witnessed first-hand the resurgence of our symbol of freedom. Chaney's images in
40 Years from the Brink of Extinction
pay tribute to the eagles' survival and the people who helped them. This large-format hardcover features 63 beautiful photographs of the majestic eagles in their natural habitat, interspersed with interesting facts he learned on his journey.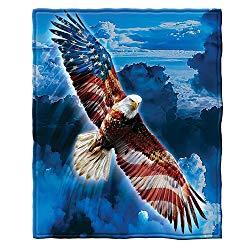 • American Eagle Fleece Throw Blanket --
Ultra-soft, warm and cozy throws are exceptionally durable. Printed with bright vibrant colors. Perfect for home, at a game or on a picnic. Size: 50" x 60". 100% polyester, machine washable
• Wild Republic Bald Eagle Plush --
Soft and cuddly, all the stuffed animals in this collection are the perfect size for hugging! The Bald Eagle is playful and plush, a terrific bedtime companion. A handshake is fine. A kiss is even better. But sometimes only a giant hug will do.
• Eagle Coloring and Activity Books
---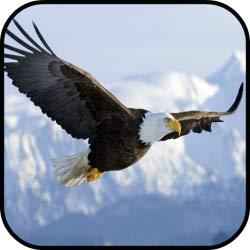 Sky Eagle Attack
Amazon Freebies:
•
Free Eagle apps
•
Free Eagle games
•
Watch Eagle Videos for Free with a Free Trial of Amazon Prime
•
Listen to Eagle Audible books with Amazon Audible, and Get Two Free Audiobooks
•
Free Alexa Skills | Eagle
---
Free Printables, Coloring Pages, Activities and Crafts:
•
Bald Eagle Dot to Dot printable worksheets
•
Eagle coloring pages
•
Make a Bald Eagle Hat | CRD
•
Handprint Bald Eagle Craft | All Kids Network
• FREE flying bald eagle decor
• Eagle Papercrafts
•
Sam the Eagle Paper Toy
• Eagle Craft Ideas | Eagles4Kids
•
Live HD Eagle's Nest Cams
•
Patriotic Bald Eagle Craft
---
National Bittersweet Chocolate Day
- Bittersweet chocolate has at least 35% chocolate liquor. Some people use the word semi-sweet chocolate for bittersweet chocolate as semisweet can have up to 35% chocolate liquor. However, a bar of high-quality bittersweet chocolate can contain at least 60% chocolate liquor. When this is compared with semi-sweet chocolate, there is a difference in taste.
Peculiar People Day
- In honor of uniquely different people. Un-ordinary, extraordinary, unusual, strange, odd, uncommon, intriguing, different, abnormal, and quirky. These are all things we think of to describe the word
peculiar
. Most of these characteristics can be viewed as good, or not so good. Today is a day to look for the good in your peculiar acquaintances.
National Cut Your Energy Costs Day
- A day to educate people on the ways they can stay warm in the winter and cool in the summer while saving money on their energy bills. By following a few easy steps, homeowners and renters can put a reasonable ceiling on their heating and cooling costs and stay comfortable.
Jeep Grand Cherokee Birthday (1992)
- The
Jeep Grand Cherokee
is a mid-size sports utility vehicle produced by the Jeep division of Chrysler. The
Grand Cherokee
debuted in grand fashion at the 1992 North American International Auto Show in Detroit, Michigan. Then-Chrysler president Robert Lutz drove Detroit mayor, Coleman Young up the steps of Cobo Hall and through a plate glass window to show off the new vehicle.
First Meeting of United Nations (1945)
- On the 26th anniversary of the establishment of the unsuccessful League of Nations, delegates from 51 nations met at London, England in 1946, for the first meeting of the UN General Assembly.
Where's the Beef? Day (1984)
- Anniversary of the first time
Wendy's Restaurant's
commercial aired in 1984 with Clara Peller asking
Where's The Beef?