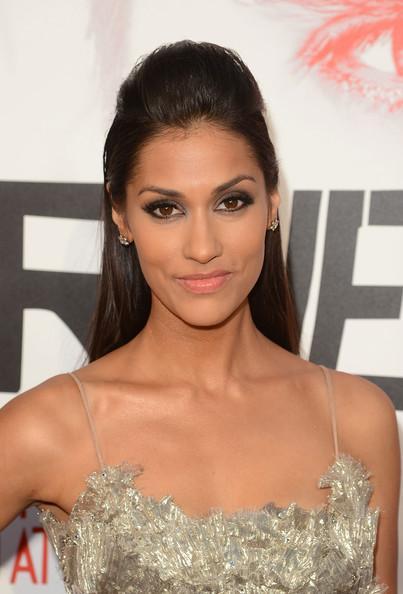 Janina Gavankar (Luna) is set to be a judge for the sixth annual Toscars. The Toscars have become an annual event in Hollywood with participants given three weeks to make short parody films of the year's Oscar nominated films.
Joining Janina on the panel of judges will be Suburgatory star Rex Lee, actor Eric Roberts, and comdian Bruce Vilanch.
The winners will be revealed at a black-tie event on February 19th  at the Lloyd E. Rigler Theatre at the Egyptian in Hollywood.
Source: Broadway World.com- "Bruce Vilanch, Eric Roberts, Rex Lee and Janina Gavankar to Judge 6th Annual Toscars"
Image Credit: Jason Merritt, Getty Images