A little bird told me that the best brownie ala mode can be found in Talamban, in this cafe: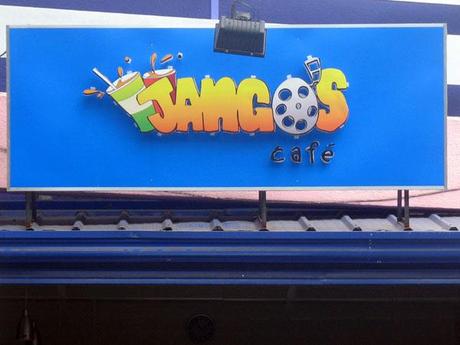 Jango's Cafe located near USC Talamban Campus, opposite of D' Family Park

One night, after dinner at Manggahan, we decided to sample Jango's brownie ala mode. We came. We ate. We were satisfied. In my opinion, Jango's has the best brownie ala mode (a.k.a. Jango's Chocolate Experience a.k.a. brownie cup) within its price range. Jango's Chocolate Experience bested the recent brownie ala mode we tasted. Packed with soft warm brownie that has the right sweetness, this 69-peso dessert delights both palate and pocket.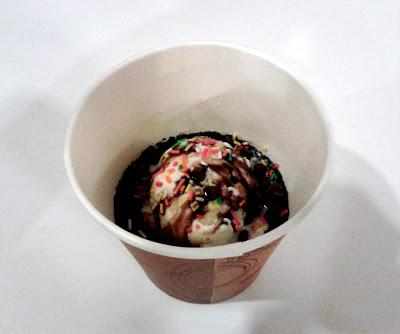 Jango's Chocolate Experience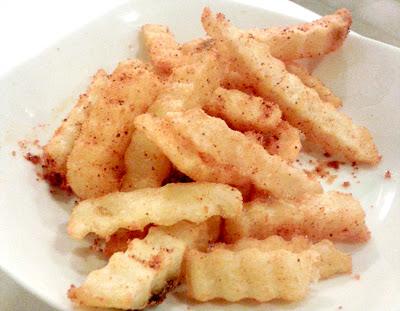 Fries Php 49This was on the house, courtesy of Brian a.k.a Jango. If this was the usual portion size, then considering that plus the taste, the fries did satisfy.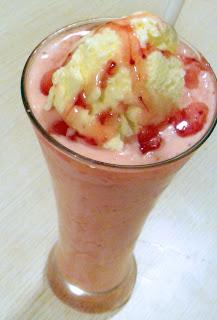 Strawberry Smoothie with ice cream Php 89This was another customer's order. Just wanted to take a photo of this pretty thing. It's strawberry — I bet it tastes great. Imagine drinking this on a hot summer day! Would love to try this one.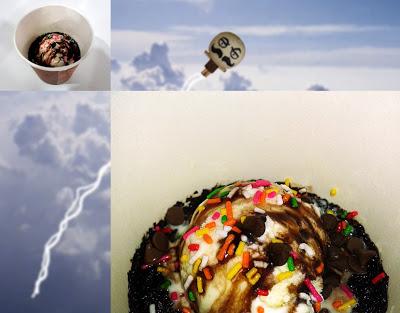 Flying high after tasting Jango's Chocolate ExperienceOkay, back to earth. Opened January 30 of this year, Jango's Cafe got its name from the moniker of co-owner Brian Gabasa, whose passion for business, food, and movies, gave birth to this cafe and movie house mash up. You'll probably catch Mr. Jango in his cafe, talking with his assistants and tending to his customers.
Having just seven tables, it's a small cafe without being crammed. Customers, most of them students, come here for the affordable food, to hang out, or watch a movie.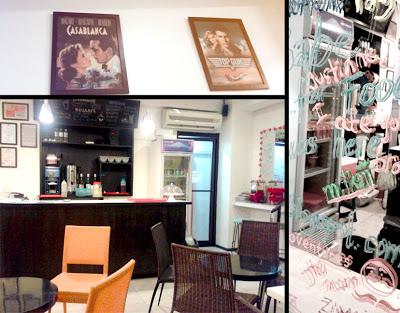 Inside the cafe: movie posters on the wall and large mirrors with colorful notes and doodles.Can you spot the mustache? :)
There are movie posters on the cafe's walls. I specially liked seeing the Casablanca poster, one of my favorite movies (makes me very old huh?). Another noticeable fixture are their large mirrors with names, notes, and doodles on it. You can tag your name here or doodle, like what I did.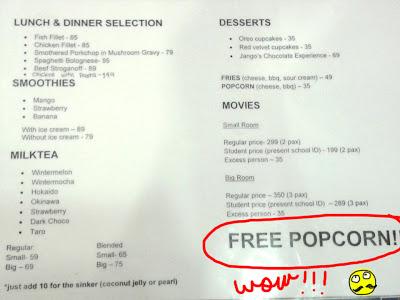 Free popcorn is awesome!
They have four movie rooms: two big rooms and two small rooms. The big rooms having projectors, while the small rooms have televisions. You get a discount if you're a student. They give free popcorn every time you watch a movie. You can choose from barbecue, cheese, or sour cream. Aside from free popcorn, they have a current promo: watch two movies, third movie is free.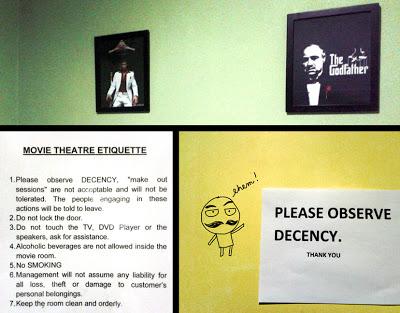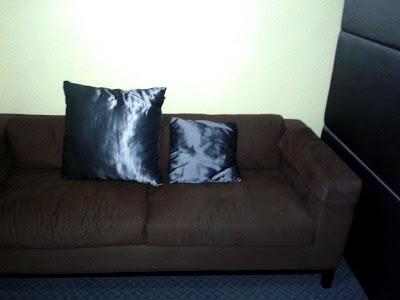 Couch potato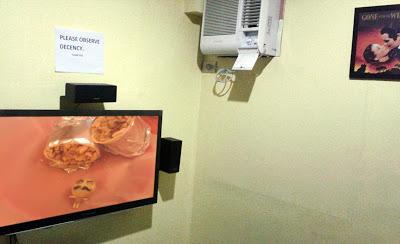 In the small room. I photoshopped myself on the TV screen :-)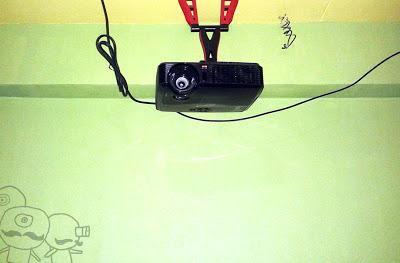 The big room uses a projector
We went back to Jango's Cafe. Again for the brownie cup and more: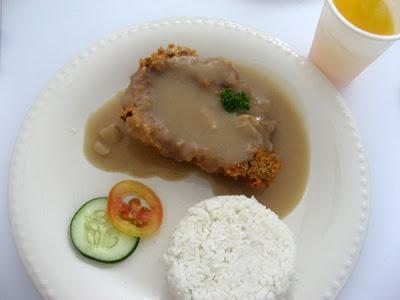 Smothered Porkchop in Mushroom Gravy Php 79A hefty porkchop with tender meat, plus a creamy, delectable gravy. There's good reason why it's a bestseller. 

Spaghetti Bolognese Php 95Ample serving, but I found the taste plain and usual. I'm not a good judge of spaghetti, so just like most Filipino tongues, the sweet and saucy, plus tomatoey, will do.
The size of the drink, which came with the meal, was disheartening. But then again, there's always free unlimited drinking water.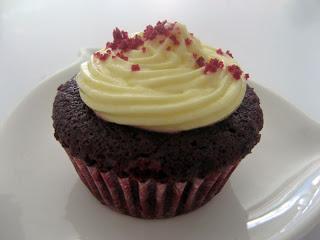 Red velvet cupcake Php 35Red velvet. 35 pesos only. One more please.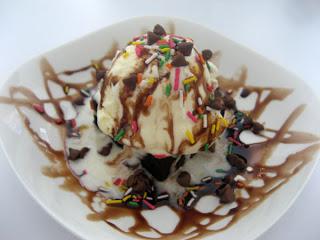 (Emergency) Jango's Chocolate Experience Php 45The dessert is almost always out of stock. You might even want to say "selling like hotcakes brownie cups at Jango's". During this visit, the brownie cups were sold-out so Brian whipped up an improvised brownie ala mode (pictured above). This brownie on a plate was also good, but not as great as the cupped ones, which I highly recommend.
PS. Another little bird told me that you can pre-order the same brownie cup (without the ice cream) from its maker. :)
Jango's CafeGov. M. Cuenco Ave., Talamban, Cebu City (opposite of D' Family Park)Mon - Sat 9AM to [email protected]
How this curiosity for the brownie cup bore a hole thru Mustachio's pocket:


Smothered Porkchop in Mushroom Gravy 

Php 79




Spaghetti Bolognese

 Php 95




Red velvet cupcake

Php 35




Jango's Chocolate Experience

 Php 69