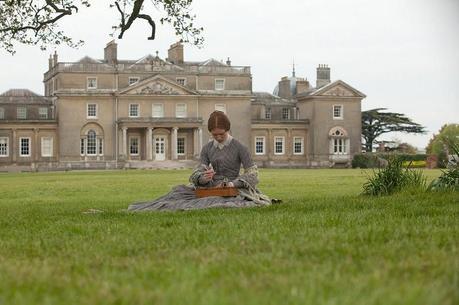 Quality time with Mother at the Broadway screening of Jane Eyre accompanied by a glass of Rose. Bus home and an epic serving of Fudge Cake.
Here's the trailor. Watch it. Ignore it. See the film. The trailor is a very poor representation of the finished piece, which, in my opinion turned out to be a brilliant adaptation of a well known and well loved novel. If only screenwriter Moira Buffini and director Cary Fukuaga could work the same magic on a new adaptation of Wuthering Heights, then I would be a very happy lady indeed.

Now back in England I intend to spend my first friday night (30th September) from 8pm at the "The Nottingham Creative Culture Collaboration" taking place in Cafe.Bar.Contemporary. Entrance is Free.