Lately the current trend is Jamie Oliver's first and new restaurant in Sydney, Jamie's Italian. I see it on all these blogs, twitter feeds, facebook and so forth so I had to go to check out what all the hype is about. Like everyone else, I felt so nomadic as I waited and processed in the line, then moved inside the bar to wait some more and then finally moved again to our tables. Was it worth the wait? I'll let you be the judge on that one.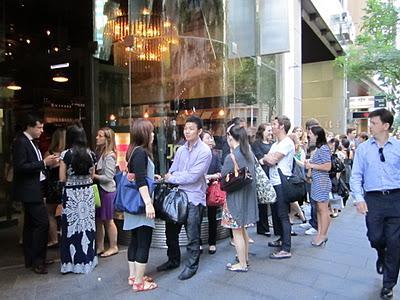 Line outside Jamie's Italian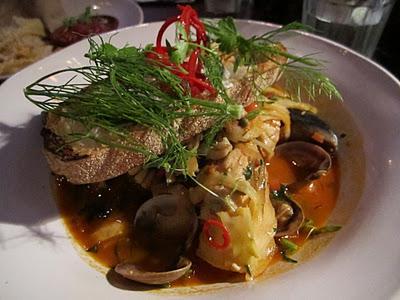 Fish Stew - main size - $27.00
The atmosphere was so lively and by being in the line at 10 mins to 6 pm, the wait for a table of 4 was already 45 minutes! It was crazy. It was like Mamak all over again. The good thing about the wait was that you would definitely would know what to order by the time you were served to your table to say the least. Service was almost quite flawless. The waiters and waitresses were friendly and tried to make you as satisfied as possible.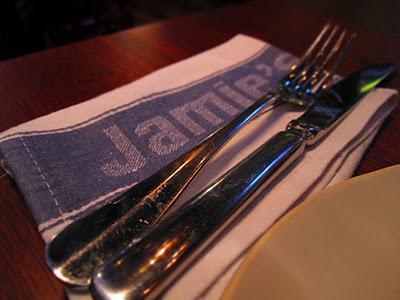 Jamie's Italian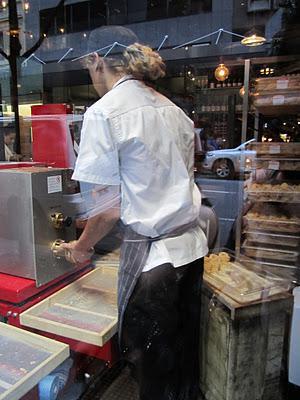 Guaranteed fresh pasta in the making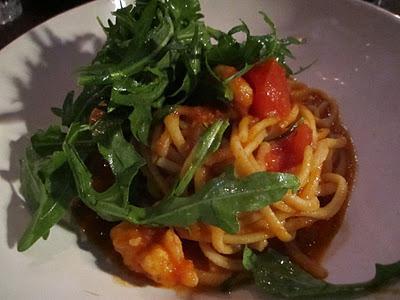 Prawn Linguine, Entree Size - $15.50
Spanner crab Bruschetta - $15.00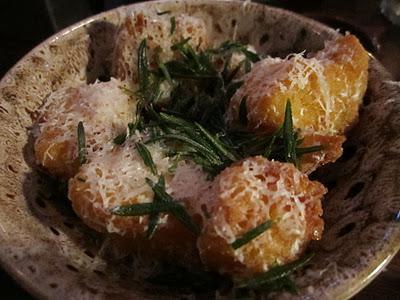 Crispy Polenta Chips with Parmesan and rosemary - $8.00
A restaurant recommendation was the prawn linguine and it was indeed a good choice. It was so fresh and the tomatoes and the rocket helped make the dish so light. The polenta chips were one of my favourites, it was so good because it reminded me of the crispy hand cut chips when I was at Rockpool Bar and Grill and the chips wasn't as oily as I had expected.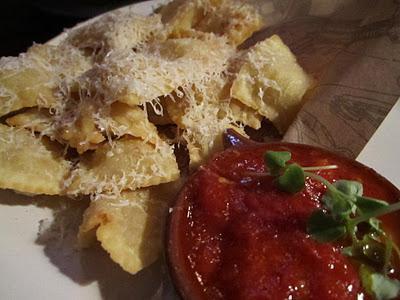 Crispy fried four-cheese ravioli with "angry" arrabiatta sauce - $7.00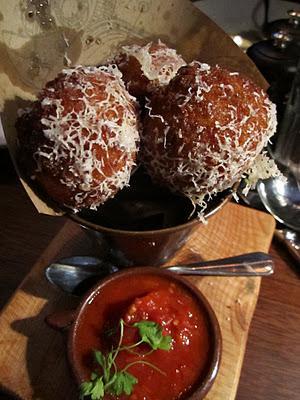 Smoky Scamorza Arancini - $9.50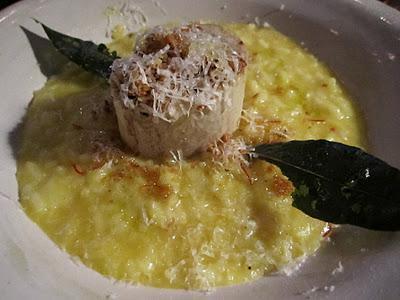 Milanese Risotto, Entree' Size - $14.00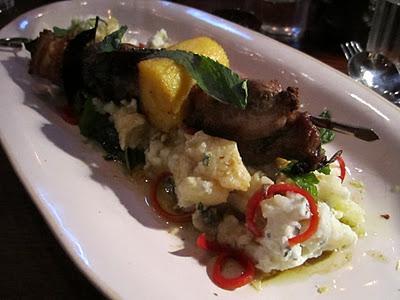 Lamb Spiedini - $25.00
The fish stew was the one of the highlights of the night, the stew was screaming out Jamie Oliver because it was so packed full of flavours and the soup in stew was to die for. I would definitely come back just to have this stew again. The nachos were also cleverly designed because instead of chips it was replaced by crispy raviolis!! Now that's smart cooking!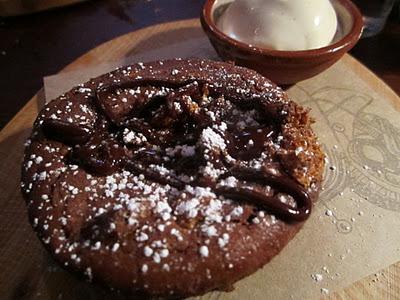 The ultimate brownie - $8.50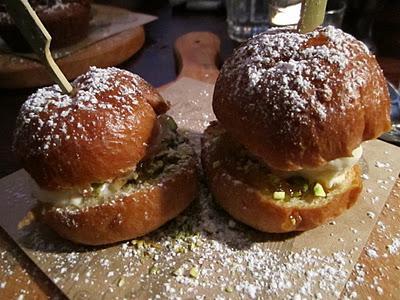 Brioche Gelato - $9.50
Another one of the restaurant's recommendations was the ultimate brownie. I am personally not a brownie fan but even then my own tastes bud had fell in love with it, especially because it was so warm on the inside and it was topped with a sweet vanilla ice cream.
Wendy and Co
who had a food coma from all those dishes couldn't resist and after having a taste of the ultimate brownie, she didn't want to eat anything else. Why? Not because she was full but because she didn't want that taste to leave her mouth.. 
Jamie's Italian
- Sofitel Wentworth Hotel, 61-101 Phillip St, Sydney CBD
Gotta go eat!!