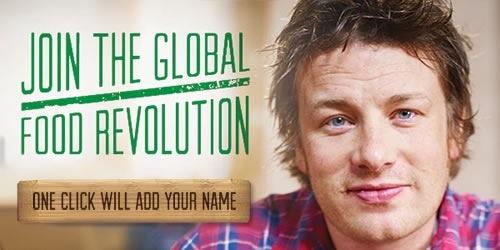 Just received an email from Jamie Oliver re child poverty and feeding the poor. Please take some time to read through this.
'I wanted to take some time to write to you about something close to my heart – food. But it's not just close to my heart, it's at the heart of every family and has a prime place in our homes. It can bind us to the best bits of life.
But right now we are living an awful reality. The food we eat – because it often lacks the proper nutrients – is killing us! Whether you're in Tanzania or Texas, getting access to nutritious food for yourself or your family has become a daily battle. We are starved of food education and, as a result, don't know what's good for us and what's not anymore.
This year alone, over 2 million people will die because they are obese, while over 2 million children will die from malnutrition. That is unacceptable, and something has to be done.'
That's where we all come in. In a few weeks the leaders of the world will get together, so we need to form one voice – one very loud, very proud voice. This is a chance to make a difference guys. It's time for world leaders to realize that what we are eating is killing us, and that they have the power to stop it. Food is at the top of my agenda, it's at the top of yours, and it's time it goes to the top of theirs.
Please click this link to sign the petition to make food a priority and save lives.