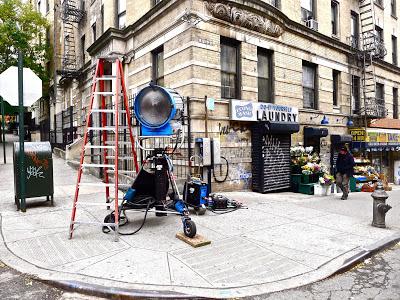 this month we've been living on a film set.  a huge hollywood musical is being filmed on our doorstep.  our streets, convent ave and 128th, have been a field of traffic cones and huge white production trucks as scenes are intermittently filmed in the nabe.
it's the new ghetto version of little orphan annie, due for release next christmas.  it stars jamie fox as daddy warbucks and quvenzhane wallis plays annie.  cameron diaz is the orphanage governess.  we've seen the actors on the street and the proprietors of our corner bodega seem to be on good terms with them and the production crew.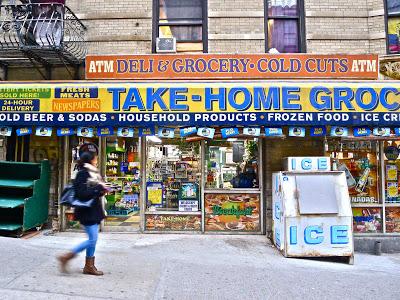 a lot of the action takes place on 127th street, where the production opened a new 100% fake bodega, indistinguishable from a real one.  it's caused confusion as neighborhood people try to go in and purchase stuff.  the movie has also opened a little laundry-mat and flower stand, and removed the signage from maison harlem so the chic downtowny restaurant doesn't ruin the barrio vibe of the scenery.