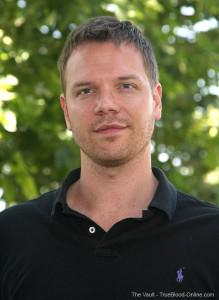 True Blood's Jim Parrack is in a new film by James Franco titled "SAL".  The film is about the last days of the actor Sal Mineo, who was the murdered on February 12, 1976, when he was stabbed to death in the alley behind his apartment building in West Hollywood, California.
In the film Franco costars with Val Lauren and Jim Parrack, is scheduled to premiere at the Venice Film Festival on Saturday. The film doesn't yet have a release date.
In the film Jim plays the part of Keir Dullea.
Franco says of Sal: "Sal Mineo was 37 when he was murdered and was on the cusp of a new upswing in his career. He had started as a child star and when he was 15 acted opposite James Dean in Rebel Without a Cause, for which they were both nominated for Oscars. As a young performer Sal was incredibly successful, as both an actor and a singer, and then in his twenties, for a variety of reasons both in and out of his control, he lost the recognition he had enjoyed at the beginning of his career. He struggled through his twenties and thirties to work, never again achieving the level of success he once enjoyed. He lived the common tragedy of so many creative people who are so passionate about what they do and yet don't have an outlet for their work. But even to the end Sal was fighting for freedom of expression and for ways to create work that was exciting and new. When he was murdered the tabloid magazines groundlessly hinted that the murder might have involved drugs or a lover, and the memory of Sal has been forever tainted by such conjecture in bad faith. This film is a portrait of a sensitive and kind artist in his last hours."
source: advocate.com