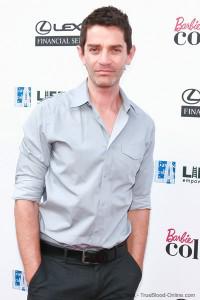 James Frain, who we all know as the demented Franklin Mott on True Blood, is to guest star on USA's Burn Notice.
USA's Burn Notice has landed another notable guest star: James Frain (The Tudors, True Blood) who will appear in the ninth episode of the upcoming fifth season. He'll play the powerful owner of a pharmaceutical company responsible for several medical breakthroughs who runs his business with extreme security, and is willing to go to great lengths to protect its secrets.
Frain joins WWE's Big Show (Paul Donald Wight Jr.), NCIS vet David Dayan Fisher and Bush singer Gavin Rossdale among this upcoming season's guest stars that Michael Westen (Jeffrey Donovan) will have to contend with this summer. Burn Notice premieres on June 23 (full list of summer premiere dates here).
source: insidetv.ew.com