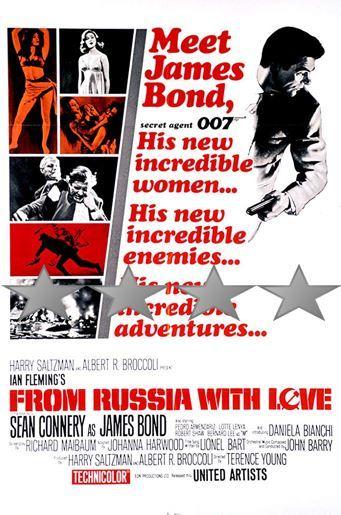 Director: Terence Young
Writer: Richard Maibaum (Screenplay) Ian Fleming (Novel)
Starring: Sean Connery, Daniela Bianchi, Pedro Armendariz, Lotte Lenya, Robert Shaw, Bernard Lee, Eunice Gayson
Plot: James Bond willingly falls into an assassination plot involving a naive Russian beauty in order to retrieve a Soviet encryption device that was stolen by SPECTRE.
Runtime: 1 Hour 55 Minutes
Tagline: James Bond Is Back!
There may be spoilers the rest of the review
Verdict: Bigger Better More Enjoyable
Story: From Russia With Love starts by following SPECTRE's next move after Bond foiled their last one, we see how Grant (Shaw) a ruthless assassin trained to kill is bought into wait to finish off Bond, working un Rose Klebb (Lenya) who has assigned young Russia operative Tatiana Romanova (Bianchi) to get close to Bond to give away secrets.
James Bond (Connery) must travel to Turkey to come face to face with Tatiana who is offering information for safety, only Bond now knows what he is up against, the bigger organisation that will stop at nothing to terrorise the world.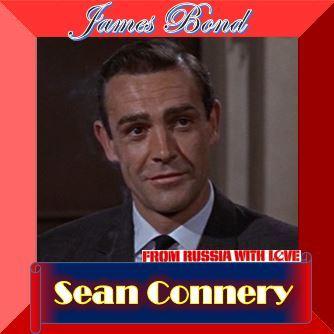 Thoughts on From Russia With Love
Characters – James Bond is forced into his next mission which includes seducing a spy that is wanting to turn on Russia, he shows us again just how skilled he is when it comes to dealing with life and death situations and his awareness of dangers around him. Tatiana Romanova is the Russian spy that has offered to give up information for safety to England, she might not be as true as James is told about, even though we know she is being forced into this mission. Rosa Klebb is the one that is recruiting the agents with Tatiana and Grant being her picks to help SPECTRE eliminate James Bond. Grant is the newest recruit assassin, hard as nails, resourceful and everything James will find difficult to beat in a fight.
Performances – Sean Connery has grown into this role being even better than the first film, he become the superstar name after this outing. Daniela Bianchi is good for a Bond girl, she is stronger than the first one and now we know what type of women will get in this role. Robert Shaw as the villain is great, he looks cold calculated through every single scene.

Story – The story here is a lot more interesting than the first film, we learn early on about the SPECTRE plan which shows us how we have a growing villainous threat for Bond to tackle. This helps make the franchise even more enjoyable because it isn't just Bond solving a case, it is him trying to stay ahead while we know the twists coming. The story leaves us open to learn more about SPECTRE in future film which again is a pleasure for the audience to be seeing. How everything unfolds well we know Bond can solve the problems he is facing and we get to see the start of the infamous gadgets.
Action/Adventure – The action in the film is bigger, the fights last longer and the adventure that Bond must go on is showing us just how big the terrorist battle will be.
Settings – The film takes place for the most part in Turkey, which shows us another neutral country in the middle of the battle, the train sequences could be argued to be the most enjoyable though.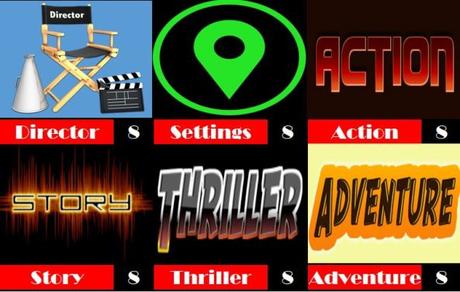 Scene of the Movie – The gadgets being introduced.
That Moment That Annoyed Me – James Bond attitude toward women.
Final Thoughts – This is a wonderful second installment in the franchise, it gives us a bigger threat for long term villains in SPECTRE and does have big action throughout.
Overall: The sequel that makes things bigger.
Rating

Advertisements