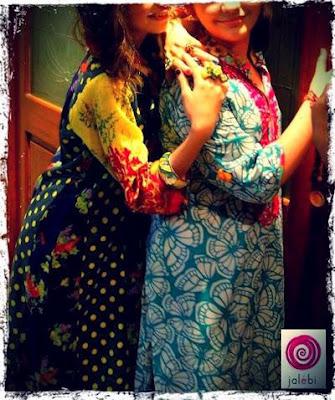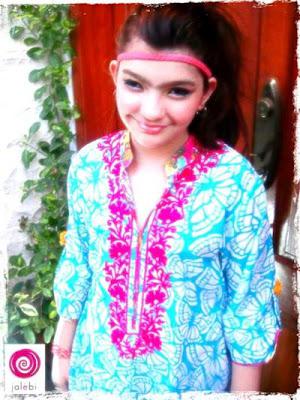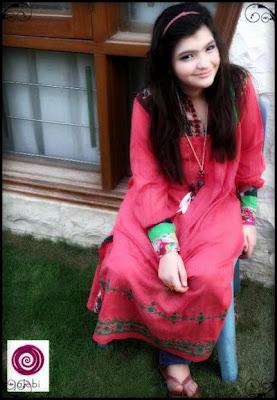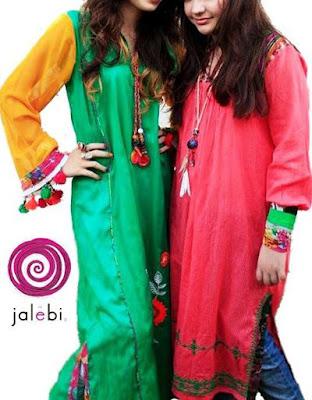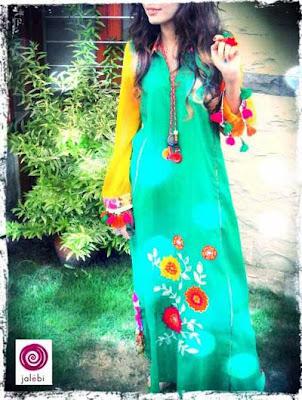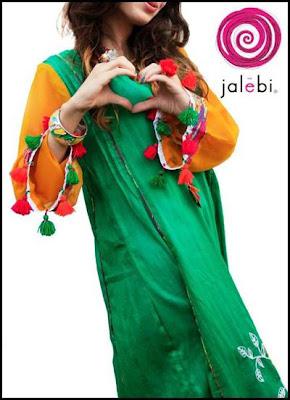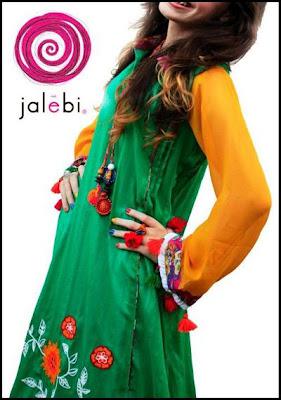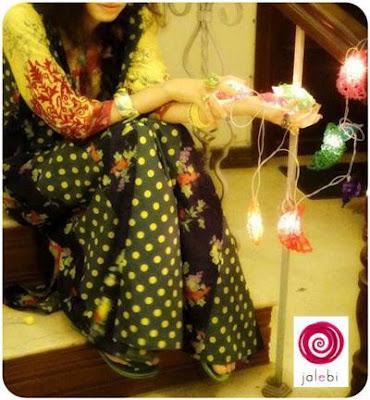 New arrivals in the Jalebi summer collection 2012 were revealed some days back. The colors used in the new dresses are bright and cheerful. Pattis, embroidery and tassels have been used to adorn the dresses.
Casual wear dresses are included in the collection.Wear them with chunky bangles, necklaces and earrings and with churidaars and you will have a stylish look.
Jalebi is a brand established in 2010. Clothes and jewelry are provided by Jalebi. It is gaining popularity with time. Various show hosts can be seen wearing its dresses. The aim of this brand is to recycle the whole world. The garments offered by it come in vibrant colors and with feminine cuts.
The bohemian, fun and casual look is promoted by the garments. The jewelry is stylish and made of recycled material. Several different jewelry and clothing designs are introduced every season by the brand. The garments of the brand are obtainable at Labels, Karachi and Lahore and the jewelry,
They are positive that girls will fall in love with the bright and cheerful colors and designs. The pics of the collection can be found below. In the event you need to buy any of the shirts, go to Labels Karachi and Lahore and get your hands on your favorite design before it is sold out. For inquiries regarding prices and availability, contact Jalebi at its electronic mail address.