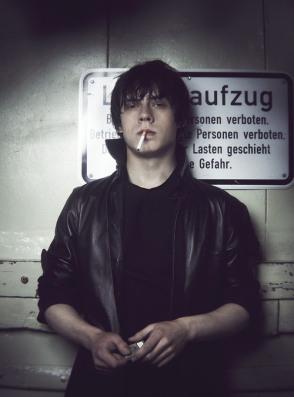 I prejudged Jake Bugg. I first heard 'of' him at Dot to Dot where I'd seen many acts graduate to superstardom (Ed Sheeran, Ellie Goulding, Mumford & Sons, Florence & the Machine, Marina & the Diamonds as well as the dreadful but seemingly teen appealing Lewis Watson). Being as there was only one other reputable solo male artist in that list I lumped him with him and I was suddenly hearing the same song over and over again on adverts. His album soon went to number one and then he seemed to have another one out faster than Justin Bieber and One Direction remix albums.
The first song I heard the chorus of ad nauseum was "lightning bolt" where he was trying to sound like Bob fucking Dylan, oh come along now son. That was enough for me to leave the teens to fight over him and happily not hear anything else from him.
Then I heard he was supporting the Arctic Monkeys on tour. And by supporting I mean, Alex Turner heard him and took the rest of the band to see him at the troubadour and asked him personally to. Damn, right?
That was enough to suggest I might have missed something, and I mean missed by not having actually listened to any of his music. The truth is- lightning bolt is a great song and that wasn't even the chorus it's just that the verses are expertly constructed and it turns out there were actually 14 months between the release of those albums.
The first time I listened to him intentionally was yesterday, the track 'Slumville Sunrise' and it was so good I had to listen to it a few more times and face the fact I was probably wrong about him. By the time I heard 'Doesn't Kill You' and dived further into his catalog I realised I was definitely wrong and this blog is a result.
Much Respect Bugg,
your friendly neighbourhood Outroversion.
lightning bolt
what doesn't kill you
slumville sunrise