Conscious jewelry brand, Brilliant Earth has recently collaborated with New York jewelry designer Jade Trau to serve you timeless and unique jewelry that aims to evolve with you whilst making a statement. If you're a lover of classic diamond staples, satin-matte finishes, and stacking then this collab was designed and made just for you. Learn everything you need to know about New York jewelry designer Jade Trau, Trau's jewelry design ideation, and some of our favorite pieces from the Jade Trau For Brilliant Earth Collection here:
About Jade Trau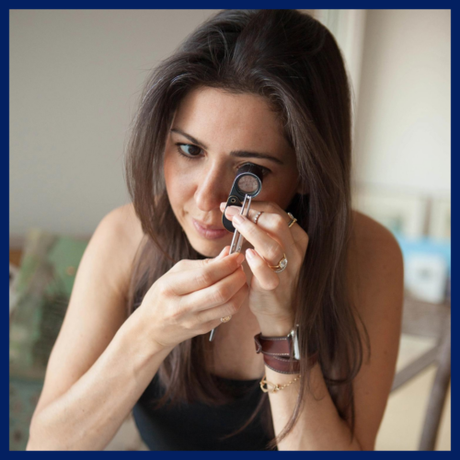 Jade, a native of New York City, calls herself a girl from 47th Street. It's in her DNA, that's where the craft of making jewelry originated, and it's where she feels at home. It's also where her family's heritage began. Since Jade began her career as a diamond buyer, her comprehensive knowledge of the diamond sourcing procedure is crucial to how she carefully chooses the stones for each collection. Jade frequently wears a variety of her creations, but her loupe is the one item she never leaves at home.
Jade believed the jewelry industry needed a fresh approach after years of seeing conventional designs that started to seem generic, so she created her own collection. Her twin teenage boys, and her brand, Jade Trau, are two of her greatest passions. Jade gives her brand and each piece she produces the same love and attention as she does for her children. Jade's intimate connection with her designs, which extends from the careful selection of her diamonds to the process of creating the ideal setting to complement them, enables her to tap into a special market for fine jewelry. Her pieces stand out but still feel genuine; they are simple to wear and have the effect of feeling almost like a second skin. Diamonds should be worn, according to Jade's concept, and she tries to give existing designs new life with both her collections and restyling projects-especially those that have stories attached to them.
After working with diamonds for ten years, Jade used her knowledge to challenge the fine jewelry industry's conventions and push the boundaries of design to produce pieces that are more authentic and individual. Jade's talent is paving the way for a novel jewelry trend that contrasts retro shapes with contemporary sensibilities to create a fresh take on traditional jewelry design.
Jade Trau, The Brand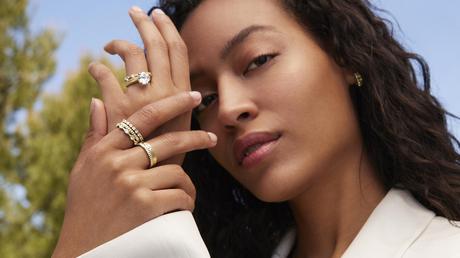 The Jade Trau brand puts storytelling and jewelry's ability to be customized at the center focus of her designs. Each piece of Jade Trau jewelry is crafted to change and bring out the personality of the wearer, much as the design process for Jade grows organically around the diamond to accentuate its natural beauty.
Every Jade Trau piece is an updated version of a classic design that is made right in the middle of New York City. Jade Trau acknowledges the complexity of the materials by putting an emphasis on designs that make sure the character and history of each stone are completely portrayed, highlighting the science behind the artwork. Every collection is handcrafted with real diamonds from ethical sources, 18-karat gold, and platinum. This ensures that your Jade Trau jewelry will sparkle for many generations to come.
Jade Trau For Brilliant Earth Collection