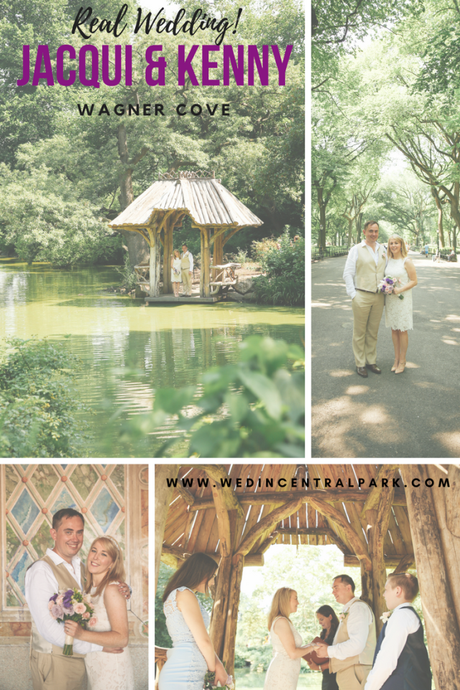 Jacqui and Kenny got married in Wagner Cove last July.  They had been together for almost twenty-five years before they got married.  The couple had been together since the age of twenty and had always said that they would get married "one day" they just weren't in a hurry and took a while to get around to it!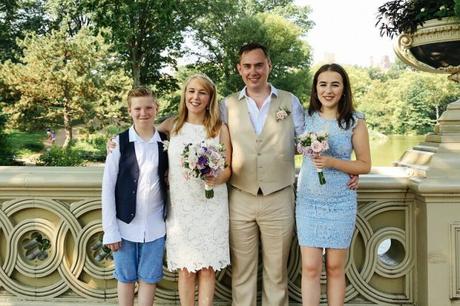 They had already booked a family vacation to New York for themselves and their kids when they decided that they would get married while they were there.  They first contacted me on the 1st July and their wedding took place on the 19th, so we had to work quickly!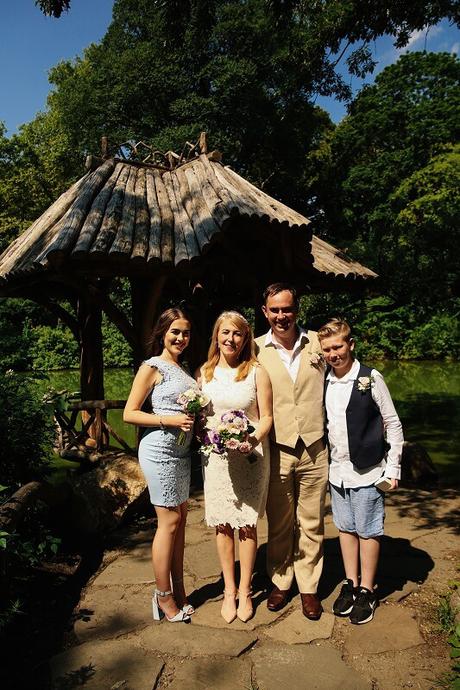 Jacqui and Kenny's children were their only guests, they came with them from their home in Scotland to give their mother away and to witness their parents' marriage.  Since neither of the kids were over eighteen, our photographer was a legal witness to the wedding.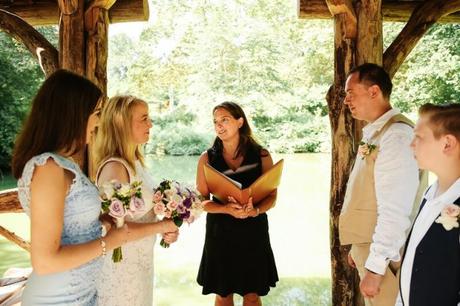 The couple knew they wanted somewhere quite private for their wedding ceremony so they chose Wagner Cove straight away, they knew it would suit them.  It is down some stone steps, which themselves are quite hidden away in between bushes.  There are rarely passers-by at this location because of it's setting right on the Lake in this clearing at the bottom of steps.  People can see the wooden structure from the other side of the Lake but it is very easy to feel completely private and alone at Wagner Cove.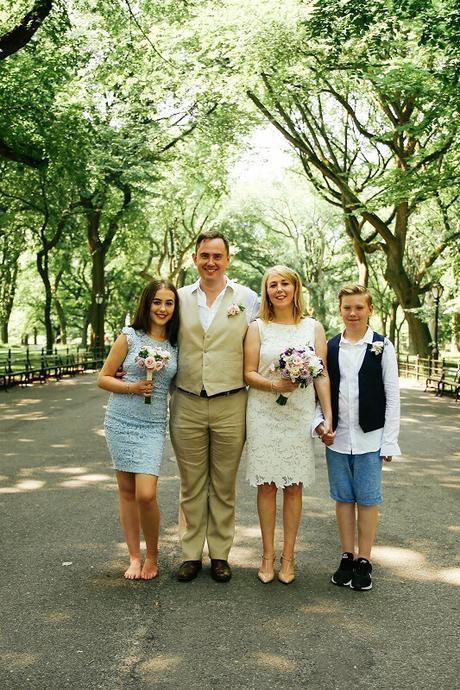 New York gets very hot in July, so they married at 10am in the morning, before it got too hot, and the roof of Wagner Cove provided some shade during the ceremony.  There is usually a bit of a breeze off the water, too.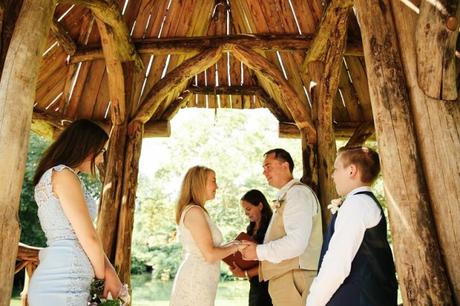 They all stayed together at the Edison Hotel.  They arrived on the Friday, picked up their license from City Hall on the Monday and got married on the Wednesday.  They knew they didn't want a fancy meal after their wedding, so after their ceremony, and photographs in Central Park, they went on to Black Tap for burgers and shakes for lunch.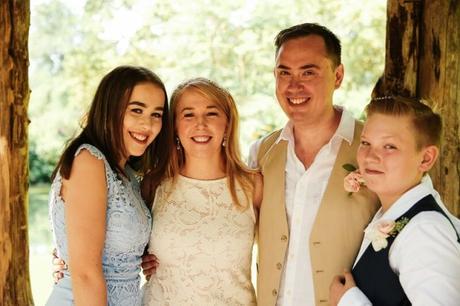 For more information to help you with planning your own Central Park wedding, visit our website, or "like" us on Facebook, follow us on Instagram and follow us on Pinterest where you will find lots of lovely photos and many more inspiring stories of real weddings.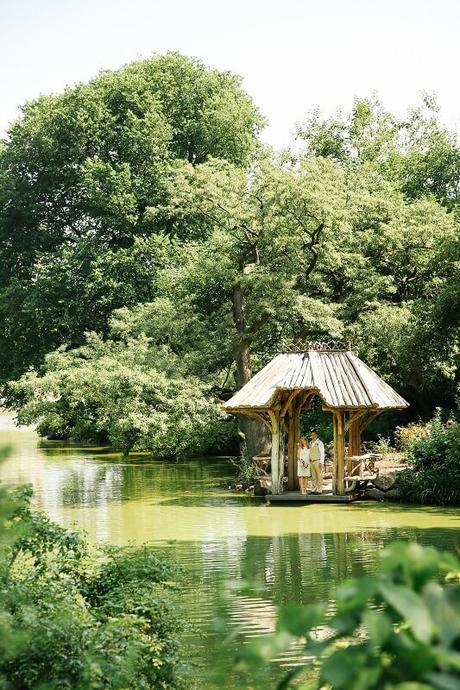 Advertisements
&b; &b;