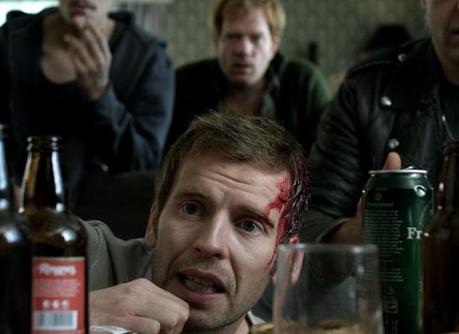 In case you've been living under a rock, over the past few years we have witnessed Scandinavia's cultural renaissance. In art, The Scream by Norwegian artist Edvard Munch sold for $120 million at a Sotheby's auction this May. In television, The Killing, Borgen, The Bridge and Wallander have successfully established a following in the West, with Britain and America struggling to achieve the same success with their remakes. In literature, Swedish Stieg Larsson and Nordic Jo Nesbø have topped the bestseller lists, but now we are seeing their work becoming box office topping hits too, in Girl with the Dragon Tattoo and Headhunters.
The latest Jo Nesbø novel to be given a filmic makeover is Jackpot, which has all the style and comedy, as well as the blood and gore, of a Tarantino classic.
Its hapless hero is Oscar, the manager of a Christmas tree factory that facilitates ex-cons. His workmates are ex-rocker Thor, grinning idiot Threschow and evil eyes Billy, thugs who play at shooting each other with nail guns and gambling on the football- two games that will define their destiny. Oscar is dragged into the weekly football lottery pool, where they must predict the score for 12 out of 12 games correctly to win millions. Against all odds, they win the bet, and celebrate in style, chugging beers and wrestling on the floor. The problems arise when none of the ex-cons can do the math to split the winnings, and Oscar realises he is amongst some unscrupulous partners.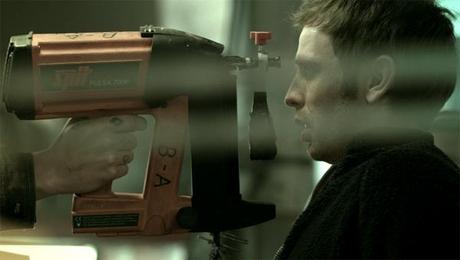 The bodies pile up at breakneck speed and soon it is raining bullets, body parts and big bucks. Excellent writing makes for some great situation comedy, where there is no language barrier to speak of. Highlights include a body hidden in a tanning bed and a dead man's finger disguised as a cheeto. The characters are perfectly cast, especially Oscar (Kyrre Hellum) who convinces as the most unlikely wimp of a supervisor, and police detective Solør (Henrik Mestad) whose good-cop/bad-cop methods would have you sweating blood.
The whole thing is perfectly wrapped up with Slade's "Merry Christmas Everybody" – hopefully the dvd will be in shops by then!