It's no surprise that Jack Daniel's, one of the highest selling American whiskey in the world, has been used on plenty of foods for those who can't escape the flavor of the Tennessee whiskey. A while back I had posted something about the brand's BBQ sauce, my favorite.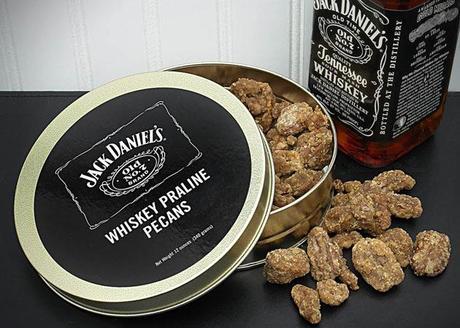 Made with a genuine Jack Daniels based seasoning that gives these flavored nuts a sweet whiskey taste, the Jack Daniels Pecan Pralines make a perfect present for that important client at work, a whiskey loving relative, or simply a unique snack to serve to house guests.
They come in a classic Jack Daniels No. 7 tin containing 12 oz. of whiskey flavored goodness. Now these whiskey flavored pecans let you get your fix anytime without being looked at funny – so indulge in these nuts seasoned with your favorite spirit.