It's an actual fact my husband hates shopping. Actually that's not really the truth., he just hates shopping with me. I like to peruse the shops, spending a good few hours wandering whilst accumulating bags. Hubby on the other hand will go into one shop, buy what he needs in 20 seconds flat and go home. Thankfully there's always the online option, at places

like 

Jacamo, which means he gets less stressed with the actual shopping bit, and I can keep a watchful eye/give a helping with what he's purchasing. 
Jacamo is home to a huge selection of menswear brands in a wide range of sizes. Footwear goes up to a rather impressive UK size 15 which is fantastic for people such as my uncle. He's a large bloke, at just over 6"5 and has had issues shopping for both clothing and footwear his entire life. His feet are UK size 14 and back in the days before Jacamo he used to have to have his shoes special made, costing an absolute fortune.
Jacamo stock clothing sizes from small to 5xl and trousers with waist sizes of 34" to 62" and leg lengths of 27" up to 36", so there's literally something for everyone, regardless of shape or size. 
My lucky hubby was recently given the chance to try out some footwear from

Jacamo

. After much deliberation ( a whole 10 minutes) he chose the 

Label J slouchy desert boots

 in the color 'stone. The boots can be bought in either a standard fit or a wide fit. We went for the standard fit as hubby has quite slim feet.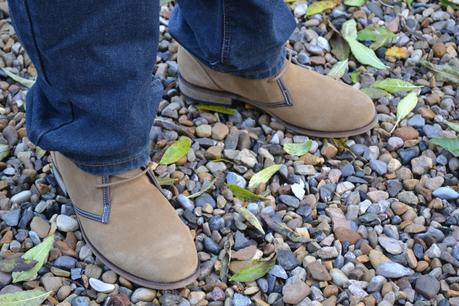 The boots are much smarter than my 90's throw back husband would usually go for but they make a refreshing change to his footwear collection.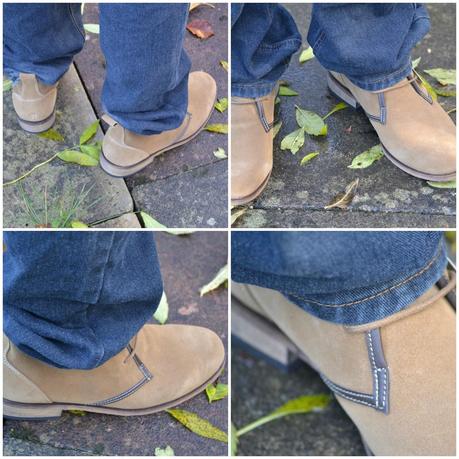 As well as the stone color hubby chose, you can also buy the boots in a rich chocolate brown color which look equally as nice. The boots can be dressed both up or down. They look great with dark navy jeans, but I suspect they'd look just as good with a smarter pair of trousers or chinos. 
After the boots first outing my hubby commented about how comfy and hard wearing they seem. He mentioned that the soles feel cushioned and are quite thick and not at all flimsy. He did say the size is a little more generous than his usual size 8's but not to the point where they feel too big. He seems to think they'll go nicely with thicker socks in the colder weather.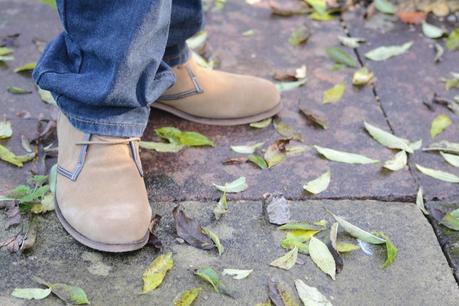 The boots are suede well made and look like they will last. Both the design and color choice make me think they're perfect for Autumn. I think they're pretty well priced at £65 and would make an ideal Christmas gift for an awkward other half .. like mine!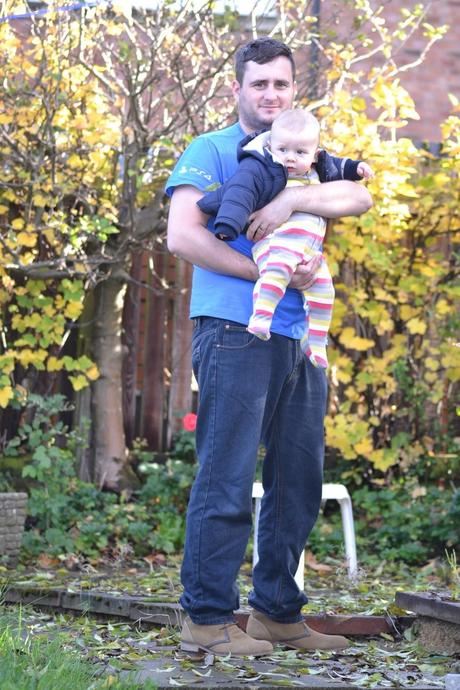 *Hubby was sent the boots to review. Opinions are our/his own*