Have you ever wished that there was a cure for those nasty hang overs and the closest cure you have is a packet of panadol? or have you ever wished that your face wouldn't go as red as tomato after 1 drink, aka the 'Asian flush'?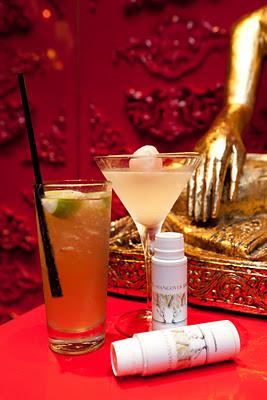 IVY, Australia's first Anti-hangover Shot
Photo courtesy of Polkadot PR
'Scientifically formulated, the apple and raspberry flavor is fast acting, with effects felt within 30-45 minutes of consuming! Conviniently sized shot bottles and slip one of these into your bag or pocket and enjoy it straight up'
With thanks to
Megan Staal
from
Polkadot PR
for inviting me to the launch of
Australia's first Anti-hangover shot, IVY
. I think any party animals and especially those light weight drinkers like me would appreciate a product like this. The shot was scientifically formulated, trailing 100 participants and 80% of the results proved to be quite effective. The shot is also aimed to rid all those embarrassing Asian flush photos that most Asians would have of themselves. So if you are an Asian that is reading this and really wants to find a solution but don't want to pop those anti-flush pills, try taking this Ivy shot instead.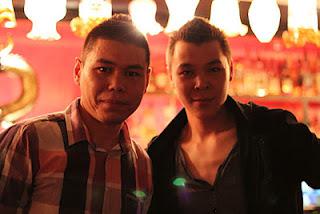 Founders of IVY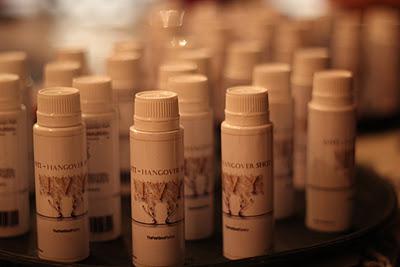 Australia's first Anti-hangover shot, IVY
IVY is made of apple and raspberry flavours and is packed with Vitamin B, C, Ginseng and Argine for liver protection. The best thing about
IVY
is that it tastes like a sweet fruit juice! To me, it tasted like pomegranate juice which was surprisingly quite tasty. 
At the moment, you can purchase IVY online by clicking
HERE
or at premium liquor stores, bars and clubs nationally. Prices are from $10 for a 2 pack, $30 for a 6 pack or $54 for a 12 pack. So if you do the maths, it is about $5 per shot.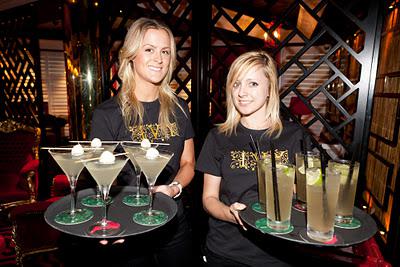 Lychee cocktail and Vodka and ginger beer cocktail
Photo courtesy of Polkadot PR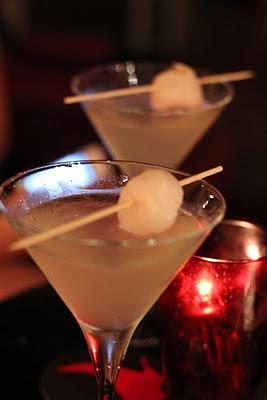 Tasty Lychee cocktails

The crowd - including DJ Emily Scott and online TV presenters, Logan Courtman from UNSEEN TV

Canapes: Peking duck pancake, vegetarian canapes and spring rolls

Canapes: Sausage rolls, sushi and quiches
Please excuse my photography skills as I only got my hands on a DSLR about a week or so ago so I am still learning. A thank you to
Simon Food Favourites
for giving me an emergency lesson on how to choose the right settings, otherwise who knows what types of photos would have came out!
IVY, Australia's first Anti-hangover shot
Site: http://www.thefeelgoodfactory.com/
Gotta go eat!!