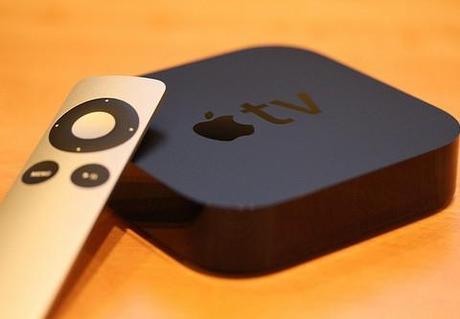 Apple's previous move in the TV market was a little less revolutionary. Photocredit: Takayuki Nakagawa http://flic.kr/p/8Symvy
Tantalising revelations about Apple's potential foray into the television market emerged in Walter Isaacson's biography of the late Apple co-founder. The guesswork has, unsurprisingly, now begun, and speculation about what unique features Apple might crowbar into a television set is everywhere. Of course "Apple TV" already exists, in the form of a set-top box, but this has not been quite the viewing revolution some envisaged. Is a television revolution on the way, and do we really need one?
"I've finally cracked it!" Jobs told Isaacson. It "will have the simplest user interface you could imagine."
It's coming, and Siri is leading the way. There's no doubt about it, an Apple Television is coming, claimed Nick Bolton of The New York Times. Numerous unnamed sources told him "it is a guaranteed product for Apple." He has concluded that as Apple seek to do away with "the television's annoying best friend" – the remote – the device will be entirely operated by Siri, the voice-activated "personal assistant" that currently lives in the iPhone 4S.
Not cheap. Analyst Brian White claimed the "smart TV" represents "a $100 billion revenue opportunity" for Apple, and the new gadget will provide "a digital hub in a home." It will, however, cost "between two and three times" as much as other, 'normal' televisions, BGR reported.
Cloud viewing. In a research note released by Piper Jaffray, Gene Munster said that the revolution provided by Apple's television could be to combine "live television shows with shows previously captured on iCloud, according to CNN. Brian White thought that the fusion of features such as Siri, FaceTime, the App Store and iTunes could make the television a formidable entry into the market.
Why reinvent the wheel? Scott Raymond, writing for ZDNet, questioned the need for another TV in an "already saturated market." He asked why Apple needed to "reinvent the wheel", although he did admit that "Apple is famous for reinventing the wheel and making a killing doing it."
Siri can't do it on her own. Apple will need more than just a simplified user interface and will need to do "a lot more than just squeeze in Siri to make its mark in the TV market", said Devindra Hardawar of Media Beat. Apple's offering will have to be packed with new features, because "Somehow, I don't think slapping the Apple TV's interface on a television set will be enough."