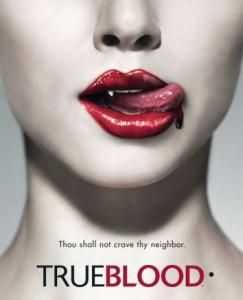 Many Truebies have already had to chance to meet & greet True Blood cast members at the various fan conventions, but for many it will remain a dream. Italian Truebies are trying to make that dream come true. The leading Italian fan site "True Blood Italian Blog" is in contact with an event organizer that would be interested in setting up a fan convention on the peninsula, but it all depends on the the enthusiasm of the fans.
If you want to participate in a True Blood fan convention in Italy, go to True Blood Italian Blog and vote "YES" in the poll. Not only will you meet True Blood cast member at an Italian convention but also many other fans, including Luigi and Angela of the Italian fan site and yours truly, since I am also based in Italy. VOTE!
I participated in the UK fan convention last year and it was an experience to never forget.