Italian sausage soup with farro is hearty and nourishing. Packed with spicy Italian sausage, tons of vegetables, and farro.
After working on this How To Cook Farro post, it got me thinking about some other ways to use farro…and soup popped right to mind!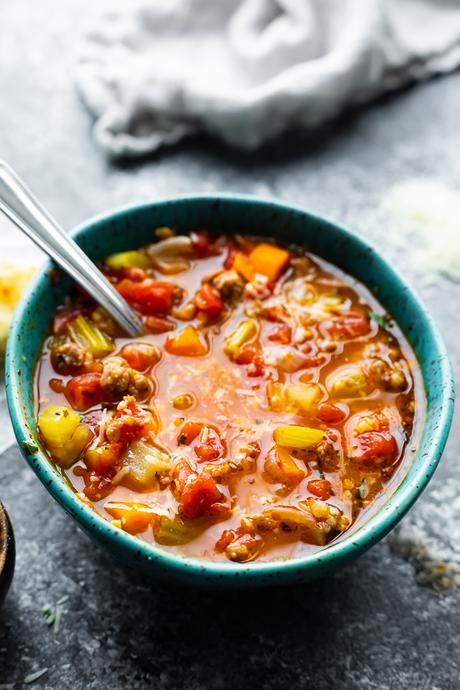 This Italian sausage soup is spicy, full of flavor, and packed full of nourishing ingredients including garlic, onions, tomatoes and farro. Make it with a batch of homemade bone broth and you will take it up a notch!
Soup is one of my favorite meal prep recipes, because it is so freezer friendly…and this sausage soup with farro freeze/thaws like a dream.
This Italian sausage soup with farro is
ready in under 1 hour
spicy and full of flavor
full of healthy, nourishing ingredients that will fill you up
Continue reading:Italian Sausage Soup with Farro