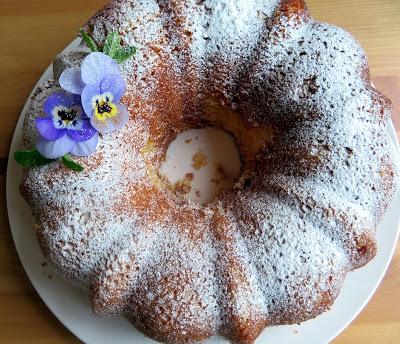 I used some of my precious flour this weekend to bake us an Italian Lemon Cream Cake.  I had a lemon that was close to spilling over to unusable and some cream which was also close to being unsuable as well.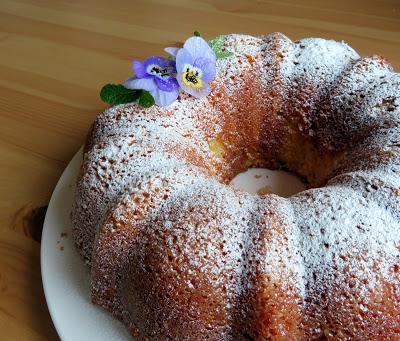 Several months ago, I am ashamed to say  . . .  losing such things wouldn't really have bothered me overly much, although I have always tried to use everything, in the past I have probably not been as diligent as I could have been.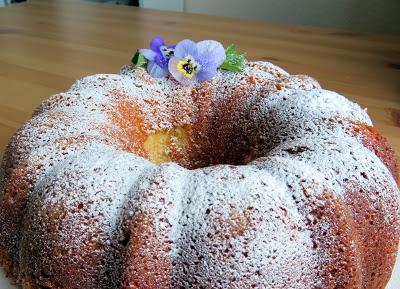 These days I am much more aware of waste and shortages.  Flour (for one thing) and sugar are in short supply and I don't have regular access to fresh ingredients either.  For as long as we are bothered by this Covid 19 pandemic my days of simply popping to the shops or sending Todd when I need something are over, and in fact I am not sure if I will ever live like that again.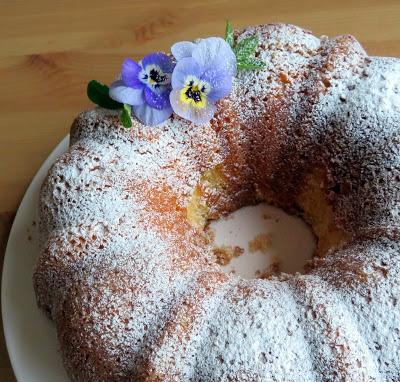 Did you know you can keep flour in the freezer indefinitely, and indeed you can keep it in your refrigerator for up to two years before it will go rancid.  So long as they are stored in airtight containers, that is. A timely tip there!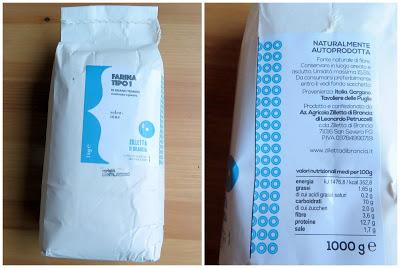 I had recently been sent some lovely Italian flour by an online supplier of authentic Italian foods, 
Cibilia
.   I have been storing it in my freezer and decided to use some of it today. There was a semolina flour and 2 types of soft wheat flours, both perfect to make things like shortbreads, scones, biscuits, cookies and so on.  The flour has been produced by
Zilletta Di Brancia
- Apulian Stone Mill, which is the only artisan stone mill existing in all the Tavoliere delle Puglie.  It is also a family owned mill. For this Cake I used
TIPO 1
which is an Organic all purpose flour.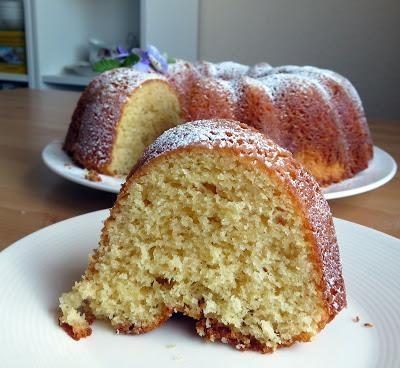 As you can see I had beautiful results.  Look at the beautiful crumb which resulted after baking!  I was so impressed.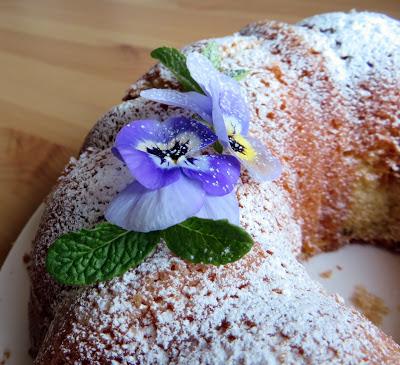 The cake itself is a very simple cake.  It is light and beautifully flavoured and as you can see has a very light crumb and is very moist.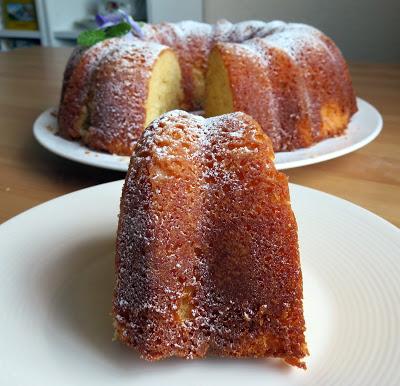 You beat three large free range eggs together with an additional large free range egg yolk, lemon zest and a quantity of confectioners sugar to make a light and fluffy mixture, that almost doubles in volume.  This is what adds to that beautiful texture of the cake.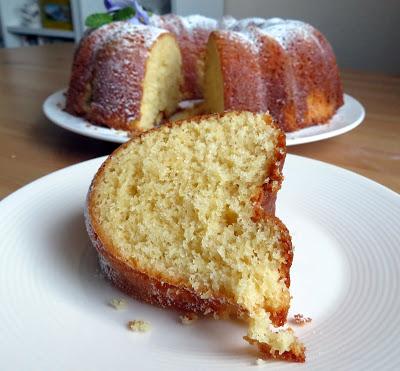 Once you have done that you fold in a mix of the flour and some baking powder, alternating with heavy cream . . .  rich and moist  . . .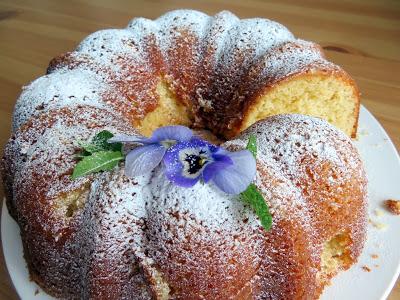 A quantity of melted and cooled butter gets folded in at the end along with some vanilla, melted butter, and lemon juice . . .  creating a beautiful cake.  You need to be careful when you are folding it in so that you don't knock out much of the air that you have beaten into it.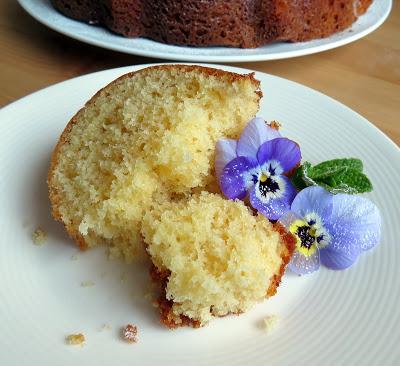 I baked it in my 9 1/2 inch bundt tin. Do make sure you grease the tin really well and dust it with flour. I thought I had done a really good job of that, but my cake still stuck in a few places.  I needed to use a knife to run down the sides to loosen it and I really hate doing that with my bundt tins.  I absolutely dread scratching it.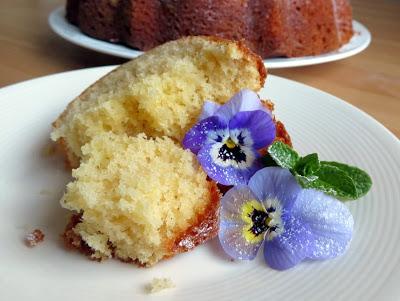 In any case if you are looking for a lovely simple cake that is moist and delicious, delicately flavoured with lemon with a beautiful crumb . . .  this is YOUR  cake!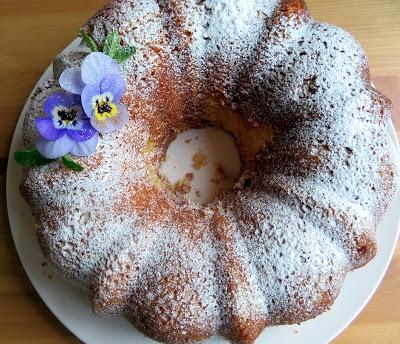 Italian Lemon Cream Cake
Yield:
10
Author:
Marie Rayner
A moist and delicious cake with a delicate crumb.  Flavoured with Lemon.  Tthis cake is wonderful on its own but would be equally as delicious served with some fresh berries in berry season.
Ingredients:
100g unsalted butter, melted and cooled (7 TBS)
280g plain flour (I used a TIPO1 Italian flour) (2 cups)
2 tsp baking powder
1/2 tsp salt
3 large free range eggs
1 large free range egg yolk
230g icing sugar (1  3/4 cups) sifted
160ml double cream (2/3 cup heavy cream)
the zest of one unwaxed lemon
1 tsp vanilla extract
1 TBS lemon juice
Icing sugar to dust on finished cake
Instructions:
How to cook Italian Lemon Cream Cake
Preheat the oven to 180*C/350*F/ gas mark 4.  Grease a  9 1/2 inch bundt tin and flour it well, tapping out any excess flour.
Melt the butter and allow it to cool completely.
Measure the sugar, lemon zest and eggs, plus egg yolk into a bowl.  Beat with an electric whisk unti it becomes very light in color and doubles in volume.
Sift together the flour, baking powder and salt. Gently fold into the creamed mixure, alternating with the cream, until thoroughly blended in. Gently fold in the lemon juice, vanilla and melted butter.  Pour into the prepared pan.
Bake in the preheated oven for 35 to 40 minutes until well risen and a toothpick inserted in the center comes out clean.
Cool in the pan for 10 minutes before inverting  onto a plate and allowing to cool completely.  Dust with icing sugar to serve.
Did you make this recipe?
Tag @marierayner5530 on instagram and hashtag it #EnglishKitchenCreated using
The Recipes Generator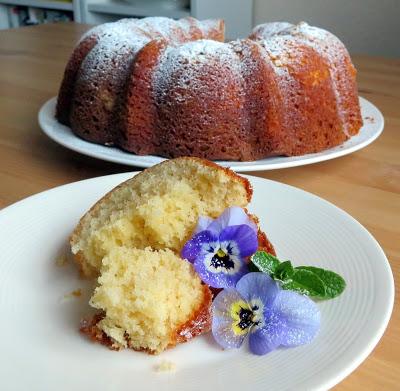 I simply dusted it with some icing sugar, and then decorated it with a couple of viola blooms and some fresh mint leaves. I thought it was quite pretty.  You can't get much prettier than Mother Nature I don't think!

Follow my blog with Bloglovin