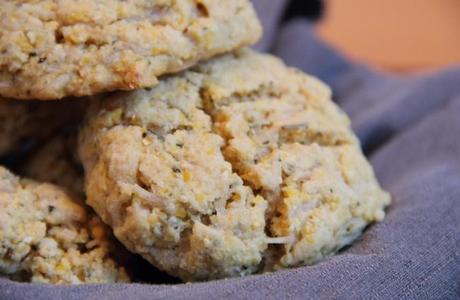 I've been wanting to drowned my Downton Abbey sorrows in some carby goodness for quite some time.  I'm heartbroken that my favorite show is over (until the next season) and even more dismayed about the ending.
But fear not those who have yet to have their Downton World spoiled, I won't give away the secret.  Because the sad truth is that I knew this entire season exactly how it was going to end.  A friend accidentally gave away the spoiler before this season even started, which left me a little jagged for the entire season.  So while Mr. A was shedding his secret man tears during the final scenes, I sat there pompously with my arms crossed.  Nothing to cry about, already knew this was going to happen.  But secretly, I was just as sad…time to bring on the carbs.
So when I was thinking about something to pair with the Pasta e Fagioli soup that I shared yesterday, the first thing that popped into my head was comfort carbs.  You may not be good for me but you certainly make me feel better.  A biscuit seemed like the only appropriate way to drowned my Downton sorrows, although I don't think the Dowager would approved of this American-ized version (Why does everyday involve a fight with an American?)
Ingredients
1 cup whole wheat pastry flour
1 cup cornmeal
1 tablespoon baking powder
1 tablespoon Italian seasoning
1 teaspoon garlic powder
1/8 teaspoon salt
1 cup no-dairy parmesan
1/2 cup vegan margarine
3/4 cup no-dairy milk
Method
Preheat oven to 400 degrees.
In a large bowl, combine dry ingredients, flour, cornmeal, spices, salt, and parmesan. Stir with a spoon.
Flick small circles of margarine into the flour mixture with a knife until all of the margarine is in the bowl.
Then using your hands, gently move the contents of the bowl around until the margarine is coated in flour.  You could also use two forks to do this but I dislike the sound of forks clashing together (I'm weird—I know).
Now pour in milk and use wooden spoon to stir the mixture until the milk is completely combined.
Prepare a cookie sheet with non-stick spray.
Measure out 1/4 of biscuit mixture.  Then mold it with your hands into a biscuit shape and place it on the cookie sheet.  The biscuits should be placed about 2 inches from one another.
Then place them in the oven to cook for 15-17 minutes.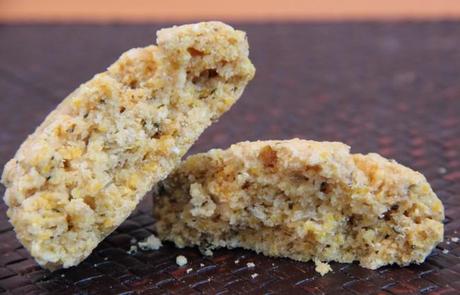 These biscuits are best enjoyed fresh from the oven or reheated slightly in the microwave (it lets the cheese melt).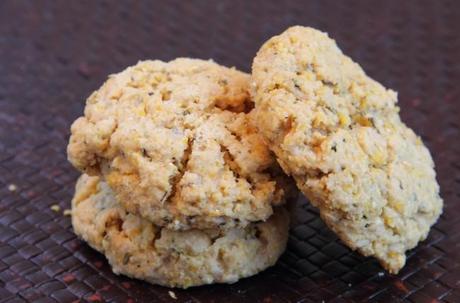 Or you could just dunk them straight into a big ol' bowl of soup.
Downton, I still miss you.