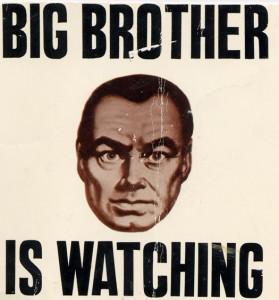 The latest call for regulating public relations came recently from a friend of mine, Gini Dietrich. You can read her comments here.
I think the world of Gini, but I couldn't disagree more with her on this issue. Here's why:
Let's start with the First Amendment. We all have the right to free speech, the stock in trade of PR. Force  people to get a government license to practice PR, and you're regulating free speech. It's un-American.
How about making PR people be accredited by a professional organization such as the Public Relations Society of America or the International Association of Business Communicators? I'm accredited by PRSA, and I'm glad of it. Studying for accreditation was a good way to review PR best practices. But how do you force someone to become accredited? And if someone ran afoul of ethics and standards, exactly what would it mean to lose accreditation unless it also meant losing a license? Again, we're back to government intervention. See Point 1.
Suppose there could be a movement to freeze people out of the profession unless they were accredited? No accreditation would mean no jobs and no assignments. That would be impossible to coordinate, but let's suppose it could happen. In other words, people would be kept from exercising their First Amendment rights by people dedicated to and prospering from the First Amendment. Now there's a PR scandal worthy of the name and a lawsuit waiting to happen.
Gini and others who want to see this happen are concerned that the practice of public relations is looked down upon because the barriers to entry are so low and, as a result, many poorly qualified people are in the field. Actually, to the extent that this is true, I think the market and professional forces take care of the problem fairly quickly. For the most part, people who are competent and ethical advance in the profession, and those who are incompetent and unethical stay in lower positions, get out voluntarily, get fired and sometimes end up behind bars. There are always exceptions, of course. But if that's not generally the case, then let's handle the problem with tighter standards and better management practices.
The truth is, public relations is increasingly gaining respect among business people, and that means PR practitioners work on many of the thorniest, most controversial issues in the world. There's no way to walk away from such issues with the whole world loving you. The fact that some people don't think highly of us comes with the territory. We tell clients to have realistic expectations; we have to do the same ourselves.
All any of us in the field can do is help clients see how their actions will affect a variety of stakeholders, give them our best advice about how to engage with stakeholders responsibly, and help clients do the right thing when their actions have caused problems. Some of us come up with more creative, effective courses of action than others. All things being equal, those people rise to the top.
So what do you think? Is there any reason to regulate public relations? And if there is, how would you do it?