Firstly, I apologize for how incredibly lax I've been on the updates lately.  It is perhaps fortunate that since I last posted, those many moons ago (three weeks, maybe?) I actually spent 10 days in England.  Given that this is a blog very specifically about Sweden, I don't need to talk about that time, so maybe it's not so bad.
In my last post, I said that you would probably be hearing about mine and Beth's exploration of Rohsska.  In a nutshell, I really enjoyed the museum.  I'd heard a few people say they'd been disappointed by it but it was so aligned with my interests that this wasn't the case at all.  As soon as I saw the free for all crochet table and the vintage Chanel suit, I was sold.  I finally have a camera now, so you can feel extra lucky that you get some pictures today, woo hoo!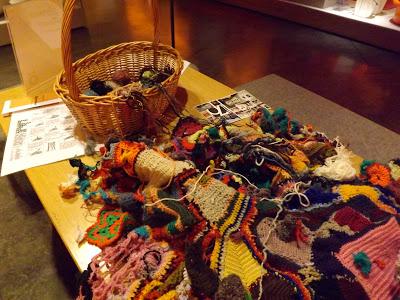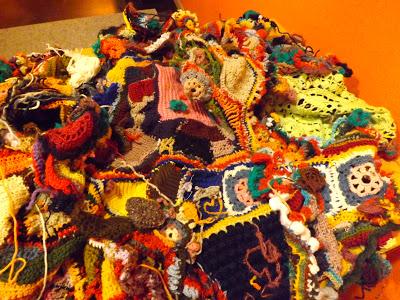 Beth and I were both quite sad that, despite promises made to our Grandma, neither of us have learnt to crochet yet so couldn't add to this wonderful monstrosity.  I did pick up the crochet hooks in an attempt to knit an addition with them, alas, it wasn't to be.  We did perform better in the Chinese exhibition though, where I found a hidden talent for origami (I joke, our birds simply looked like creased paper).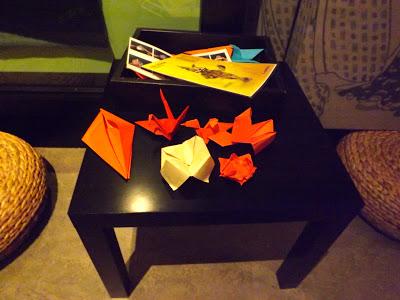 Aside from the vintage Chanel, which I don't have a picture of for some reason, there were some other incredible pieces too, my favorite being this Helena Hörstedt display, a glorious Vivenne Westwood gown (which is displayed in a strange little hideaway corner with tapes of catwalk shows playing in the background... it was a little creepy, if I'm honest) and some amazing beaded 1920 drop-waist dresses.  I'm also lacking photos of the latter unfortunately as a lot of the items were displayed in glass cabinets in dark rooms but the camera flash reflected on the glass, and I got shouted at for using flash at all after a while.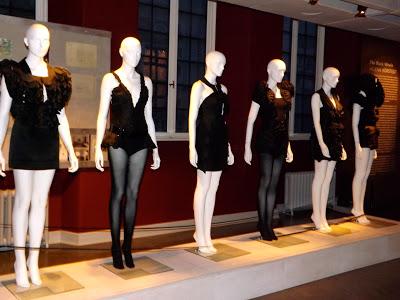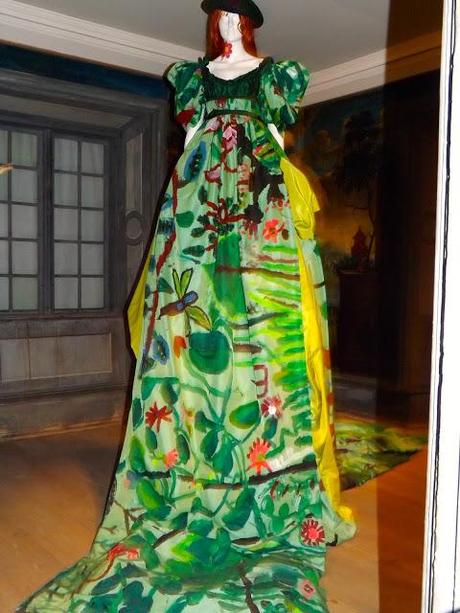 I'll stop my creepy Röhsska loving now before I bore you all/ruin all the surprises and leave you with this, one of the first MacBooks...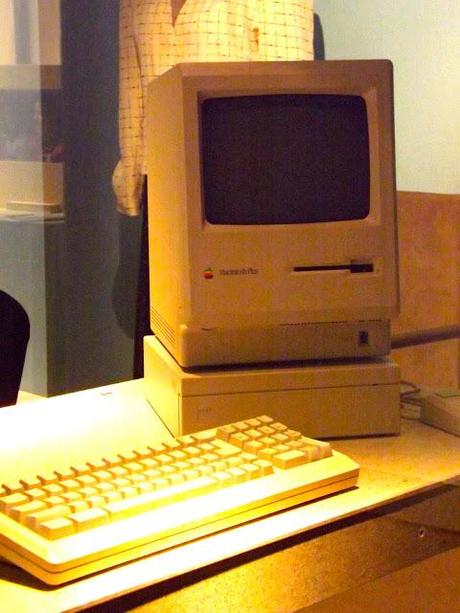 (Speaking of MacBooks, some of you may be happy to hear that I finally put my faithful, if slightly disabled, pink Dell into retirement and sold my soul to Apple.  Despite how reluctant I was to let go, I have to admit that a computer that actually works is quite beneficial and not to mention time-saving, although you wouldn't be able to tell by any increase of work ethic, ha.)
The remainder of Beth's visit basically just involved eating, and lots of it.  We went for Fika in Haga (here we go again) where I introduced Beth to the holy kanelbulle which we surprisingly enjoyed.  That evening, we went for a wander down to Linnéplatsen to find a restaurant.  Nowhere seemed particularly appealing so we ended up opting for La Sombrita tapas restaurant.  In fact, I had possibly the best tapas of my life and am extremely enthusiastic about this place and want to take all my visitors. For around 600kr we had tapas for 2, cocktails, wine and desert which, for Sweden, is very reasonable. So yes, I thoroughly recommended La Sombrita and if you find yourself at a loose end in Gothenburg at any point, go go go!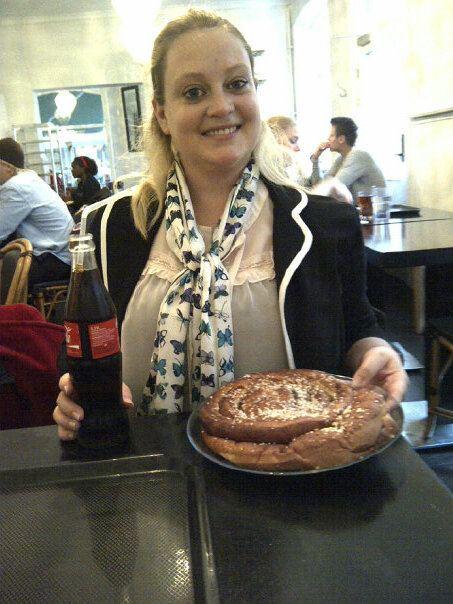 Once Beth had left me, after a mad dash for her transfer involving sporadic Sunday trams, I was left to get prepare for my discussion seminar about the essay I'd handed in the week before.  Despite being pretty unsure as to what was expected from me in this, I think that it actually went really well.  I'd read the essays of the other three students and written down a few key quotes from critics to bring up in the discussion and it was just a quite friendly chat between the four of us and two lecturers in the end.  I kept forgetting we were being assessed to be honest, as they'd chosen to the comfiest seminar library for the occasion and it was so relaxed.  I haven't had any marks back yet, but fingers crossed.
The evening of the assessment I flew back to England.  As I said, this doesn't need any mention here really but I had a great ten days of vintage shopping, Victorian cafes, cream teas, too many meals out and a lot of birthday cakes (none of which were mine, might I add).  The evening before I flew back to Gothenburg was slightly disastrous though.  It was Halloween and I'd, perhaps somewhat unwisely, been for a pre-flight curry and drinks with my brother and sister.  Reluctantly, at about 11pm we tried to call a taxi, as my airport transfer left at 1am and I'd yet to pack.  We spent twenty minutes ringing every taxi number we could think of, which was a lot, but to no avail.  This was baffling.  Yes, it was Halloween but from what we could see, the town was dead.  Eventually, we had to give in and call my Dad who was not best pleased to come out and pick us up, but luckily he did.  I ended up leaving the country in a disorganised flurry which is just about typical of me.
The Thursday of my return, the others had organised a Halloween dinner, with a spooky orange and green theme.  I decided to make a graveyard cake and some eyeball dough balls.  These both ended up looking the part but my lack of scales and ridiculous oven (yes, I am blaming my tools) meant that neither tasted particularly spectacular.  However, in the words of Downton's Lady Grantham, "the truth is neither here nor there, it's the look of the thing that matters"so I suppose that's okay.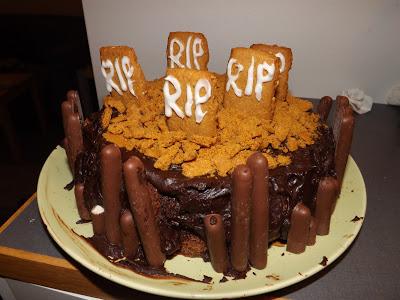 We properly celebrated the spooky season on Friday with a night out in, yep, you guessed it - Sticky Fingers!  I didn't decide what to be until a few hours before and had put in embarrassingly little effort compared to the others, but we still made a pretty scary group I think!  I'll leave you with some pictures of our nightmarish selves and a promise that I won't leave it so long next time. Then you can moooosnter mash...