Moms, if you have a teenager who is obese, a new study shows it may be because of your poor relationship with your son or daughter. Yikes! That's hard to hear. Childhood obesity is growing at such a rapid rate, I would hate to think it was my fault my child is suffering. Obviously, this isn't the case with every obese child and mom, but it's certainly something to think about.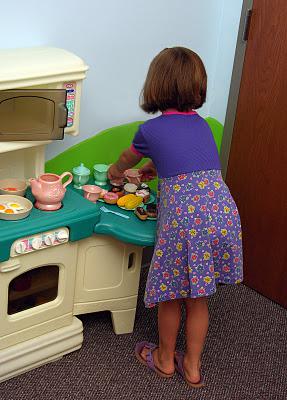 Here's a snippet of the story from Yahoo News: Toddlers who have poor relationships with their moms are more likely to pack on extra pounds as they grow up, a new U.S. study shows.
Tracking nearly 1,000 kids into their teens, researchers found more than a quarter of those who scored lowest on mother-child relationship tests as toddlers went on to become obese at age 15.
By contrast, only 13 percent of the children who had a good relationship with their mother became obese. While that doesn't prove cause and effect, researchers say other work has shown links between children's emotional and intellectual development and how they interact with their mother at a young age.
According to Sarah E. Anderson, who worked on the new study, it's possible that a stressful childhood could make a lasting impression on kids' brains.
-NewsAnchorMom Jen
Skin Dimensions, SB products are manufactured with Pharmaceutical-Grade ingredients. Products are not just "Feel Good Products," as they contain unique and innovative ingredients in concentrations that can assist you in the achievement of your own personal skincare objectives. Our products contain higher percentages of Glycolic, Vitamin A, C, E, Co-Q10, green tea than what you can usually purchase over the counter.