I was always told not to talk politics in business and I'm going to try not to in this post. The reason for this review is that millions are fleeing other social networks to join this fairly new social media network.
Parler is growing by millions this week. It beat out Twitter, YouTube, and TikTok in app downloads over the weekend. Yes, the Parler app was downloaded more than any other app in the world.
And I'm in the business of social media here at Inspire To Thrive.
Everyone was fighting over on Facebook and Twitter over politics. It got ugly and many wanted to gather elsewhere to converse. Many over on Twitter were getting their accounts suspended for no clear violations of any Twitter policies.
So they had no choice but to find an alternative social media network.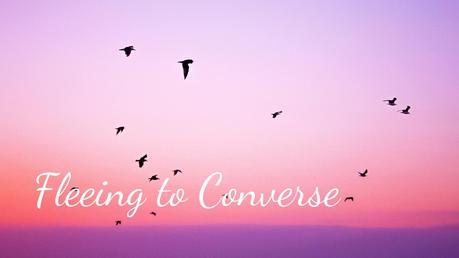 Parler Means to Converse
The word Parler in French means to converse and speak up!
Parler is a United States-based microblogging and social networking service launched in August 2018. The Parler app has a significant user base of conservatives.
Parler App is Growing Rapidly
Just recently (today) Fox News host Maria Bartiromo collected more than 700,000 followers on the conservative social media platform, Parler, after saying last week that she would soon be leaving Twitter.
So far President Trump has not joined Parler as he tweets away. I once heard the owner John Matze say that he would need a few week's notices to get servers big enough to handle the influx.
Just like Twitter had the old "fail whale" Parler has been going down in brief interludes over the past several days with so many joining.  If you try to join Parler and find that, have a little patience. It does come back up based on past experiences.
How Does Parler Work?
The social networking site is similar to Twitter. You write "parleys" vs. "tweets" and you share others' posts by "echos" vs. "re-tweets."  You can vote up each parley as you see fit just as you would on Twitter or Facebook with a like button.
One thing that is different is that Parler uses Chronically order of parleys vs. the "algorithm" that Twitter uses. Many users like that! Many folks are getting tired of fighting algorithms.
I did a special how to use Parler video over on Rumble. What's Rumble you ask? Another video social networking site that competes with YouTube. Yes, social media is changing rapidly as we head into 2021.
&args;
Similar to the other social networking sites, you can direct message people on Parler.  I have not seen any spammy sales pitches on the network.
Of course, you may download the Parler app for your phone and use it on your desktop.
Getting Verified on Parler as Parler is Growing
Getting verified on Parler is easy once you show you are a real person. The Parler community is built on trust. The verification process helps to keep the bots and encourages civil discourse.
Take the next step in pursuing these important values by becoming a Verified Parler Citizen. You can submit your license image to become verified today. Hence, other users will know you are real. Now, you can see my verification badge at @lisapats
Once you are verified you can send others on the Parler network direct messages. Otherwise, you can only receive them. (Thanks to my friend @Justbrenlee over on Parler.)  The verification process may take a little longer with the influx of new users, be patient!
(It's not based on an algorithm or choice by Twitter. Twitter decides who gets to be verified.)
The Difference Between the Red and Gold Badges on Parler
The red badge is for verified users like described above. However, they have gold badges which are for public figures with a large following on Parler.
What's the Difference to Follow or Subscribe to Parler Users?
On the Parler app, you can follow people just like on Twitter or Facebook. But you can also subscribe to them and just see them in the "subscribe" feed. It is similar to a Twitter list.  My long time readers here know how much I've loved Twitter lists.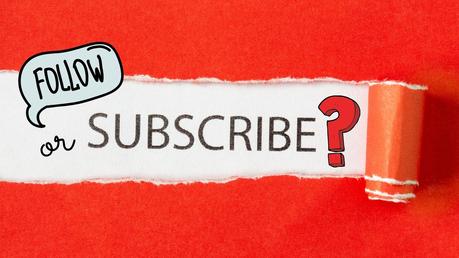 If you hover over a user's parley, on the upper right-hand side is a down arrow. There you will see the option to mute, block, unfollow, report, or subscribe.  I've just discovered this feature and love it!
What is the Character Count for a Parley?
Unlike Twitter with their 280 character count, on Parler, you can write 1,000 character count parleys. You may include images, GIFS, and memes.
You may also upload videos but there is not a live feature yet, stay tuned! Recently, I've uploaded videos via the Parler app and on the desktop.
How Will Parler Make Money?
Parler does not accept ads on their platform at the moment. Their plan is to use influencers to bring in money as opposed to using ads on their platform.
Since they are a privately owned company their earnings are not known.
Is There An Opportunity for Marketing as Parler is Growing?
I think once the political stuff dies down there will be some opportunity for marketing and influencers with Parler. Many other non-political types will join to see what Parler is all about as I've seen that happen recently.
It's not just about politics folks, it's about censorship, algorithms, and monetization that changes rapidly on the mainstream social media networks today. That is why Parler is growing today.
Is The Parler App Free to Use?
Some of you may be wondering if the Parler app is free, the answer is yes. It is FREE to use. You can download from the app store or the Google play store.
Now, are you ready to parley with me and the growing millions over on Parler? I'd love to know your thoughts on this social media network and the Parler app that is growing in the comments below.
Furthermore, if you want a FREE Parler terms quick guide you can download a pdf here.
*Special Note – This blog post is frequently updated with updates on Parler so be sure to come back and see the updated date above.