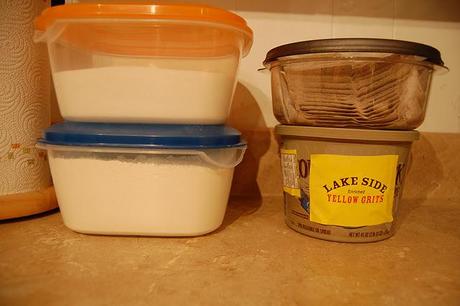 Do your pantry staples look like this?  (Does this sound like a Billy Mays commercial?)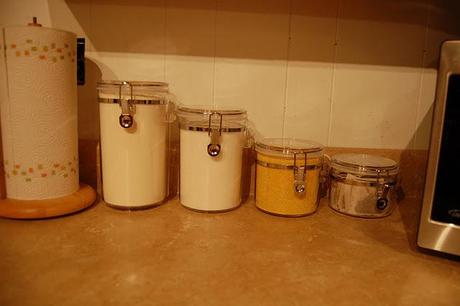 I bought these from Target and I'm loving them.  They're plastic- not glass, which isn't exactly what I wanted, but you can't tell they're not glass unless you touch them.  The mouths are super wide and they lock down really tight.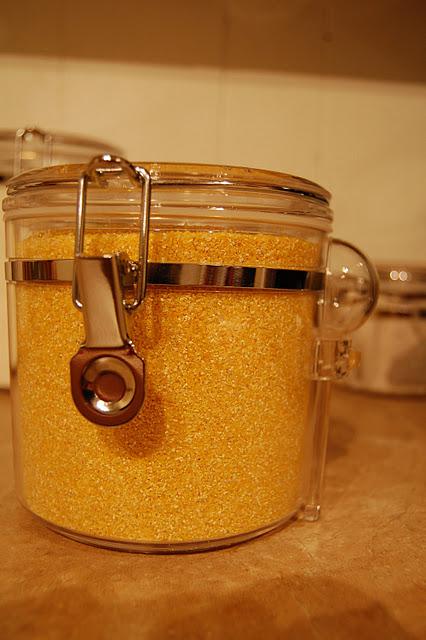 The grits are my favorite, so pretty!  The scoops hanging on the side are pretty handy too.  I've been needing  some canisters for a while and at a price of $20.79 plus tax these were a good buy in my book.