When planning a winter vacation, Banff National Park should be on top of your list. In addition to being Canada's first, and arguably best, National Park it's also home to top ski resorts, beautiful hiking trails, and many fun festivals like Snow Days. What are Snow Days you ask? Well, it's 30 days of celebrating all things snow! Grab your gloves and gear and head on down to Banff for some winter fun.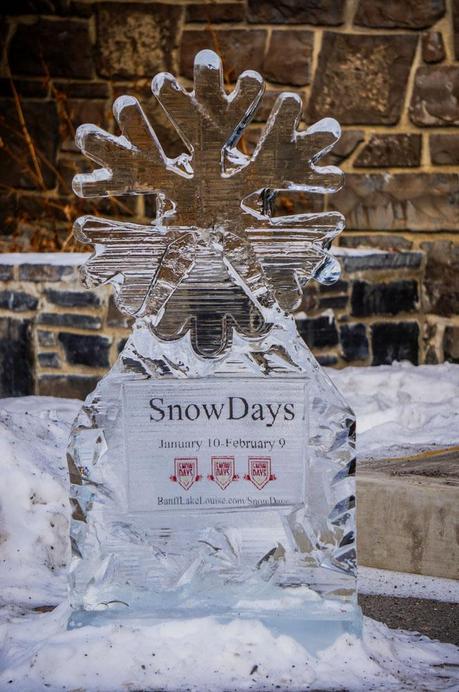 The Snow Days at Banff National Park event kicked off on January 10th with a really cool event called the Big Bear.  What's Big Bear you ask? Well, take 1 part DJ hosted Street party…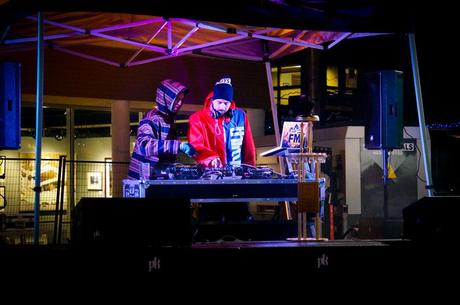 Live DJ's are always the best
and add in a couple of cool sponsors like Molson Candaian and Red Bull.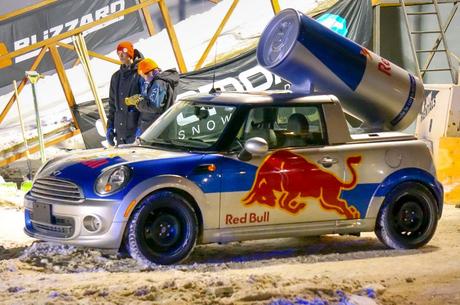 The Red Bull Mobile!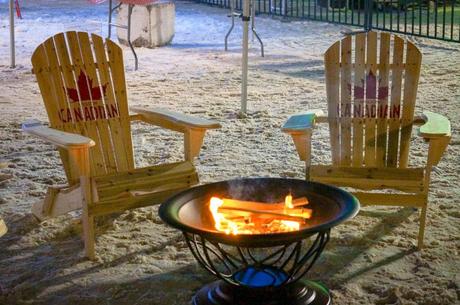 Molson brought these great chairs and fire pits.
Then invite some super sexy skiers and snowboarders that can to do tricks on a custom built rail park!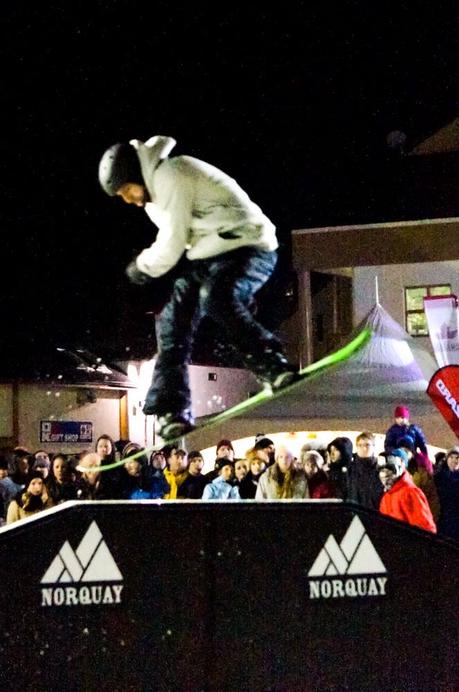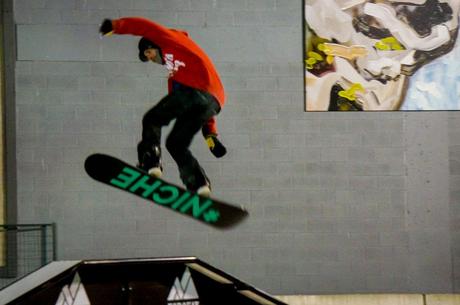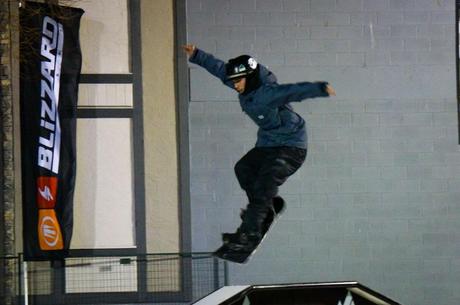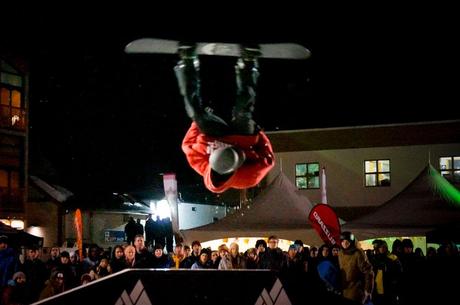 And BOOM… you have Big Bear!