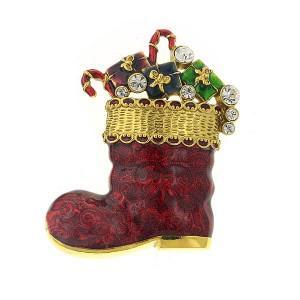 Happy November ladies! Holiday season is just about to start and that means one thing—shopping, of course! Have you thought about what to get your friends, family and loved ones? If you haven't, now's the best time to start shopping so you can relax and avoid crowded malls and chaotic lines come December.
Be sure to check out our Holiday Gift Guide that includes jewelry for every budget! We've categorized the styles by price to make it easier for you to shop. Here are a few favs you can get for just under $25!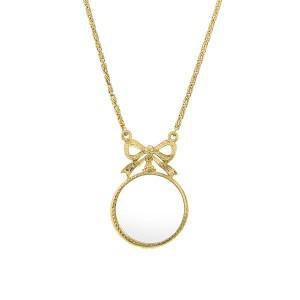 Dolores Magnifying Glass Necklace $24
Don't you just love this sweet magnifying glass necklace embellished with a golden vintage bow? It's one of our newer necklaces and the best thing about it is that it's absolutely timeless—meaning it's stylish no matter what era you're from: you, your mom, your grandmother…This piece is already on my gift list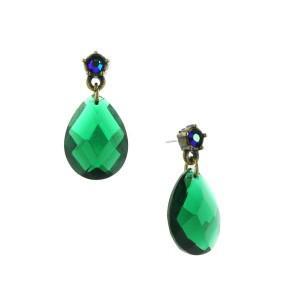 Esmeralda Teardrop Earrings $22
The pop of color this pair of emerald green earrings gives off will perk anyone up, which means that it will make a great gift! Emerald green is one of the most favored jewel tones in the world.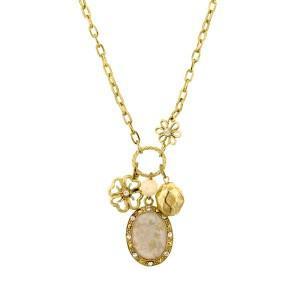 Retro Floral Charm Necklace $19.50 (on sale)
This retro charm necklace hangs 30″ and is just adorable with its ivory floral decal and flower charms. This is the perfect gift for friends who love all things fun, flirty and retro.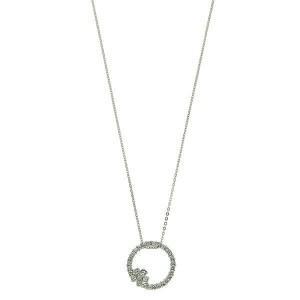 Floral Eternity Necklace $24
An "O" can represent someone's first name initial, or unending love. Embedded with crystals, this Floral Eternity Necklace is more delicate and dainty compared with the rest of our collection but has full of meaning and girly flair.
More gift ideas to come, so be on the lookout!
'′